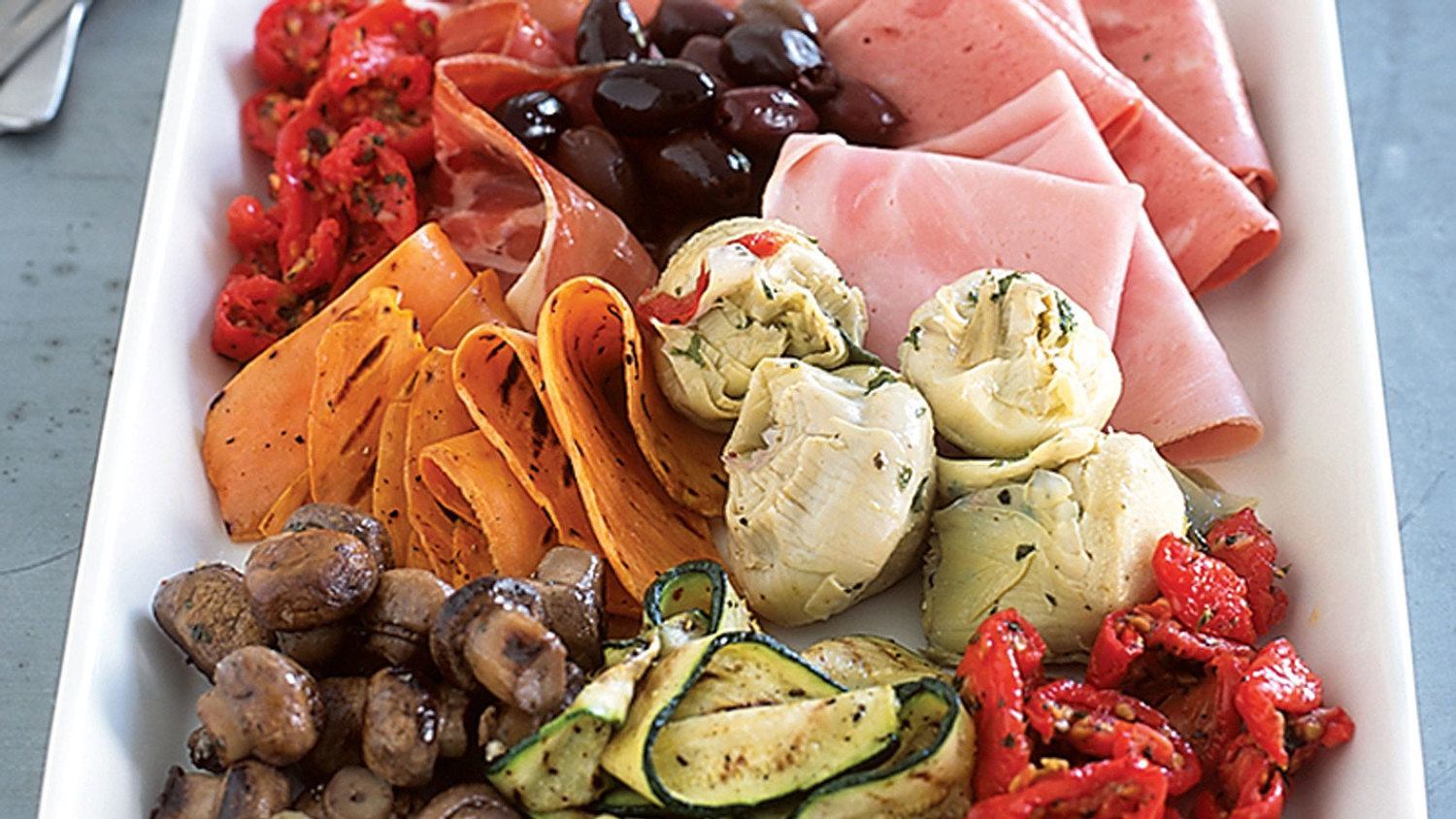 Guide To Low Carb Options For Italian Cuisine
It's an understatement to say Italian food is delicious. Famous for its pizzas and pastas, it may feel like a low carb diet won't work with this cuisine. When friends suggest heading to the nearby Italian restaurant for dinner, you start to worry about what to order without blowing the carb count. This is a struggle we've certainly all faced before…
Don't worry! We're here to help you out with this easy guide to low carb options when dining at an Italian restaurant.
Foods to Avoid When Eating Low Carb at an Italian Restaurant
❌Garlic Bread. #sorry

This is a no-brainer but it needs to be said.

As delicious as garlic bread is, it is far from low carb with

one slice (approx. 60g) having around 42g of carbs

. That's more than I usually eat in a whole day!!

Unless a friend orders it specifically, you can sometimes avoid the situation of the waiter just bringing some out by asking for a couple of bowls of olives as soon as you're seated. That way you can avoid the temptation.

❌Pizza. #verysorry

Unless the Italian restaurant is an incredibly forward thinking establishment and offers pizza using our low carb

Protein Pizza Base Mix

then you're out of luck here.

It goes without saying that normal pizza is not low carb, containing anywhere from 100-300g carbs depending on the base, the size and toppings.

❌Pasta

Another Italian restaurant staple. Delicious yes. Low carb no. Skip the pasta dish.
The Best Low Carb Entrees at an Italian Restaurant
✅ Olives

Nature's delicious little low carb snacks. They're salty, come with different stuffings and are a perfect complement to other Italian dishes! Olives are a great entree and have

only 6g of carbs per 100g

(which is a lot of olives).

For other low carb vegetables, check out our definitive list of

The 50 Lowest Carb Vegetables

!

✅ Antipasto Platters

The range of foods you can find on an antipasto platter is simply amazing! Who doesn't love a delicious smorgasbord of meats, cheese, olives, sun-dried tomatoes, charred vegetables and more?!

It's hard to give an exact figure around carb content as they vary so much in what goes into them, but usually the food that goes onto antipasto platters is all very low carb. Just leave the bread sticks for someone else 😉

✅ Caprese Salad (or other salads)

Fresh basil, mozzarella cheese, and juicy tomatoes covered in olive oil with lots of salt and pepper. Who said low carb is missing out?! This is a delicious and healthy low carb entree and would have

around 7g of carbs for a 200g salad

.
The Best Low Carb Mains at an Italian Restaurant
When perusing the menu, a quick guide is if there are any mains that have either beef, veal, chicken or fish served with veggies, they'll be a great low carb option. Below are some others to look out for.
Keep in mind that chicken parmesan or even eggplant parmesan are higher in carbs from their crumb so probably hard to include in your carb count. If you are really craving it, you can make your own homemade crumbed chicken, fish, or eggplant with our
Low Carb Crumb Mix
!
✅ Grilled Portobello Mushrooms

Mushrooms are a delicious low carb vegetable (see our

definitive list

for more), especially when they're marinated with fresh herbs and garlic and then grilled.

Mushrooms (by themselves) have only 3g of carbs per 100g!

That's incredibly low. The best part is that the toppings you'll find on grilled portabella mushrooms are often quite low carb too. Just read the description and don't hesitate to ask the waiter what they come with.

✅ Seafood Salad

Being mostly seafood (protein) and salad greens (source of fibre), a good Italian seafood salad is going to be quite low carb and super delicious! Prawns, octopus, muscles and crab meat – yum!

✅ Stracciatella Soup

Stracciatella is an Italian soup made with meat broth, spinach, parmesan cheese and small pieces of cooked egg. It sounds strange I'll give you that, but it's actually super tasty and because it's mostly protein, fats and water – very low carb!

An average bowl of Stracciatella Soup will have around 4g of carbs!

✅ Carpaccio

Carpaccio is an Italian dish of very thinly sliced raw meat (usually beef, veal, tuna or salmon) served with olive oil, lemon juice and for the non-seafood versions, parmesan cheese. You'll often find this in the entree section but many places do have mains versions too.

Being just meat, carpaccio is very high in protein and almost zero net carbs!

✅ Insalata (aka Salads)

Before you turn away from the idea of a salad at an Italian restaurant, there are usually some fantastic salad options. If you're not feeling super hungry, then this could be the way to go.
Want to make Low Carb Pizza at home?
You might not be able to have a standard pizza dining out, but why not make your own?

Perfect for entertaining, one packet of our Protein Pizza Base Mix makes up 4 BIG 12″ Pizzas.

Some of our favourite classic flavours are:

Margherita

,

Vegetarian

,

Pepperoni

and

Cheesy Garlic

. Each delicious thin and crispy base has just

6g of carbs

and a whopping

50g of protein

! It's even

gluten free

too so all your friends can enjoy it. We've also detailed a

Vegan Pizza Base

recipe, so no one will be left out.
Summary
When you're craving some Italian food, follow this easy guide to know what to avoid and what to order for your low carb diet! Look past the pizzas and pastas, and try some of the other delicious dishes like Carpaccio and Stracciatella soup. These small changes and mindful eating habits when dining out will help make a difference to your goals! Remember, we want to 'Swap, don't stop'!
What's your favourite low carb options when you eat out at an Italian restaurant? We're curious to hear your thoughts.
For other cuisines, check out our
Guide to Low Carb Options for Japanese Cuisine
or
Guide to Low Carb Options for Mexican Cuisine
.
Gabi's Success Story in Spartan Racing
"Life is like Spartan racing, it's a challenge. Everyone has their strengths and weaknesses you just must use it to your advantage. When things get tough cope it and move on because the next challe...
Read more