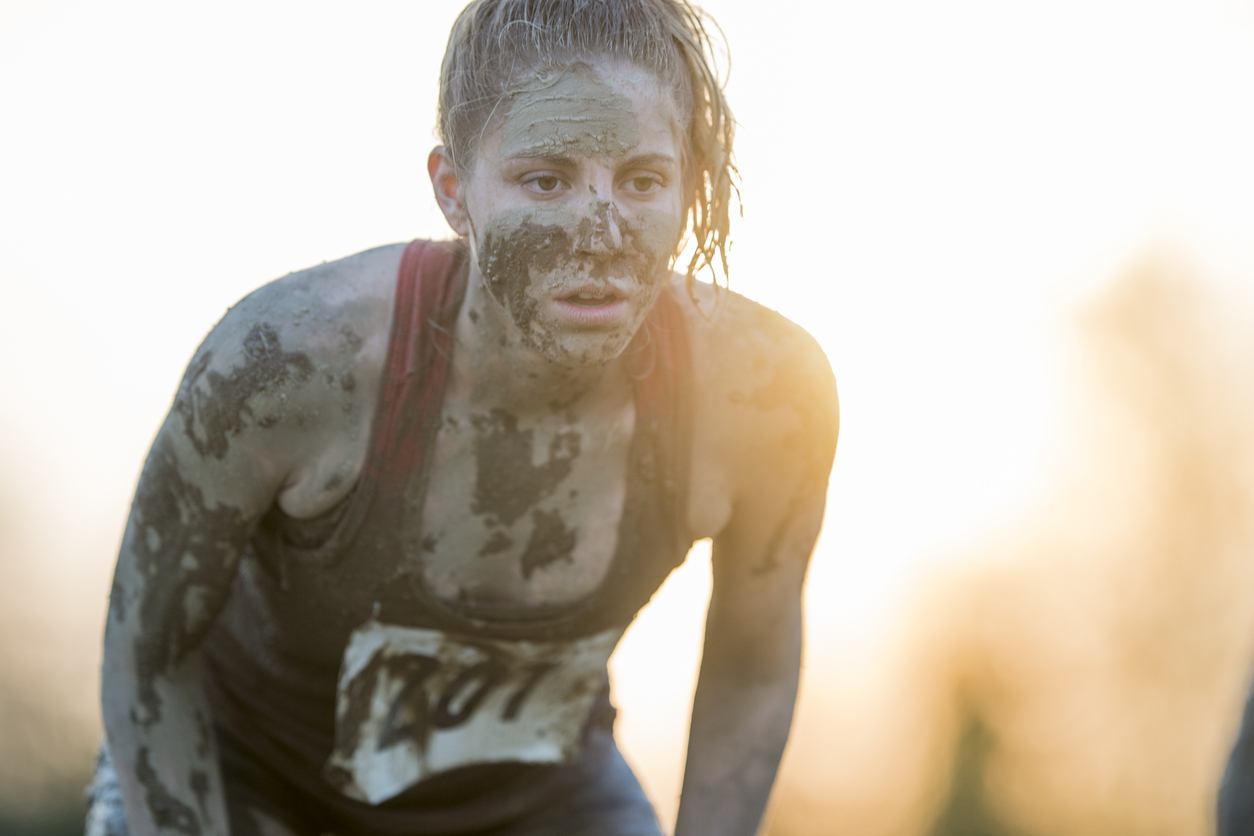 What to expect from a Spartan Race by Michael Meredith
Spartan Race for those that don't know is an Obstacle Course Racing event. A combination of trail running and military inspired obstacles. The biggest misconception of what this is all about seems to be the idea that these courses are designed to kill you, almost like stepping into a fiery fitness hell never to return and signing a death waiver before you run almost seals your fate.
The reality though is this couldn't be further from the truth. This is a challenge, an event designed to test you. They are the perfect metaphor in comparison to life. You really don't know what you are capable of until you try. The actual event is only part of the process. It is definitely the fun part and crossing that finish line can be one of the most satisfying moments in your life. But it is also about the process leading up to it, the training, the community and improving your health and fitness in preparation for what lies ahead.
For me, my personal experience with Spartan Race started way back in November 2013.
2 years prior I fell ill in the July of 2011 with Ross River Fever. At the time I was training to gain entry into the army at the Royal Military College Duntroon. Something as simple as a mosquito bite took my life in a whole new direction. Losing 16kgs in 6 months and a daily struggle with severe physical pain. My focus shifted to a daily battle. I feared going to sleep at night as the pain I would wake up to is something I would wish upon no one. Just feeling good again became the absolute priority. With no medication to battle the virus and for over 7months not actually knowing what was wrong, all I could do was manage the symptoms and this took a serious toll on me. I focused on quality nutrition, hydration and sleep. At the time I was told I may never train again due to the severity of the symptoms. To that I just nodded and with a cheeky green said "we'll see".
After months of nurturing the process and finally being diagnosed with RRV the severity of the symptoms subsided. The reality of such a virus is that you can take comfort in knowing you will get better over time. Something I was extremely grateful for.
Fast forward 18 months all I kept thinking was how about that training.
I knew my body was never going to be quiet the same but I decided to start and it was terrible, in fact it was worse than terrible.
My strength, I could barely move any weight and it was exhausting. My running (if you can call it that) the goal was to at least run 500m and the first time around I barely made it. The virus had taken its toll severely. So I was left with a decision. Persistence or give up.
Persistence it was. Starting with a run 500m 3x per week and then each week increasing the distance by 250m. With consistency each week gradually it got easier until before you knew it, months later I was back able to run 10kms. So now I had started conquering the basics, I needed a challenge and well the Spartan race 21km Beast in the November of 2013 presented itself. I had no idea what I was in for. I wanted a challenge and I was ready to throw myself in the deep end. I literally showed up the morning of the event. I registered and jumped on the back of the Elite wave. No hydration pack or clue of what I was about to put myself through. It wasn't until I looked up the hill at the start line and thought to myself "what the hell are doing." 2 hours and 30mins later I had pushed my body through cramps, hills, some epic obstacles and limped over the finish line feeling with mixed emotions. Thankful it was over but like Id conquered the world. It was exactly what I needed and so much more. To this day I have done events in Australia and the USA and covered all distances from 7kms to 42kms.
When preparing for such an event you ideally need to allow yourself a couple of months prior. Detach from expectation on what you "think" you should be able to achieve and just focus on training consistently to the elements of what you will encounter. The mud, hills, running, hiking, climbing, swimming, jumping, balancing, carrying, pushing and pulling. Your training program should start to incorporate training these elements.
The obstacles vary on so many levels from rope climbs, to sand bag carries, to balance beams and for every failed obstacle the penalty is 30 burpees. Now I know this sounds intimidating, but my biggest advice is use your time to turn a weakness into strength. At the end of every one of your training sessions, do 30 burpees. I assure you this will pay off come event day.
Keep your training simple and target the basics including upper body strength, lower body strength, HIIT, and running. There are some obstacles in Spartan Race that require technique more than raw strength which we will cover in the coming weeks but for now just stick to the basics.
Spartan Race covers distances from the 7km Sprint – to 42km Ultra Beast. So you need to start training your ability to move. Don't just focus on speed, focus on consistency and getting comfortable on your feet. My biggest advice, get out on the trails as much as possible. Go trail running on the weekends, and if you can't run, go hiking.
Something is better than nothing.
Overall don't over complicate the challenge that lies ahead. From the moment you step into the festival area, the nerves and emotions you will experience I can assure you will all be gone the moment you step on that course. Forget time, failing or caring about what other people think. Spartan Race is one of the most supportive environments you will ever step into. Amazing volunteers and a Spartan creed that no one gets left behind.
Check out
www.spartanrace.com.au
for all the info on everything Spartan Race and all the dates for the up coming events including Sydney's very own 14km Super and 7km Sprint on the 24
th
March 2018. For now, get moving and most of all get ready to have some fun. The experience of the day will make it all worth while.