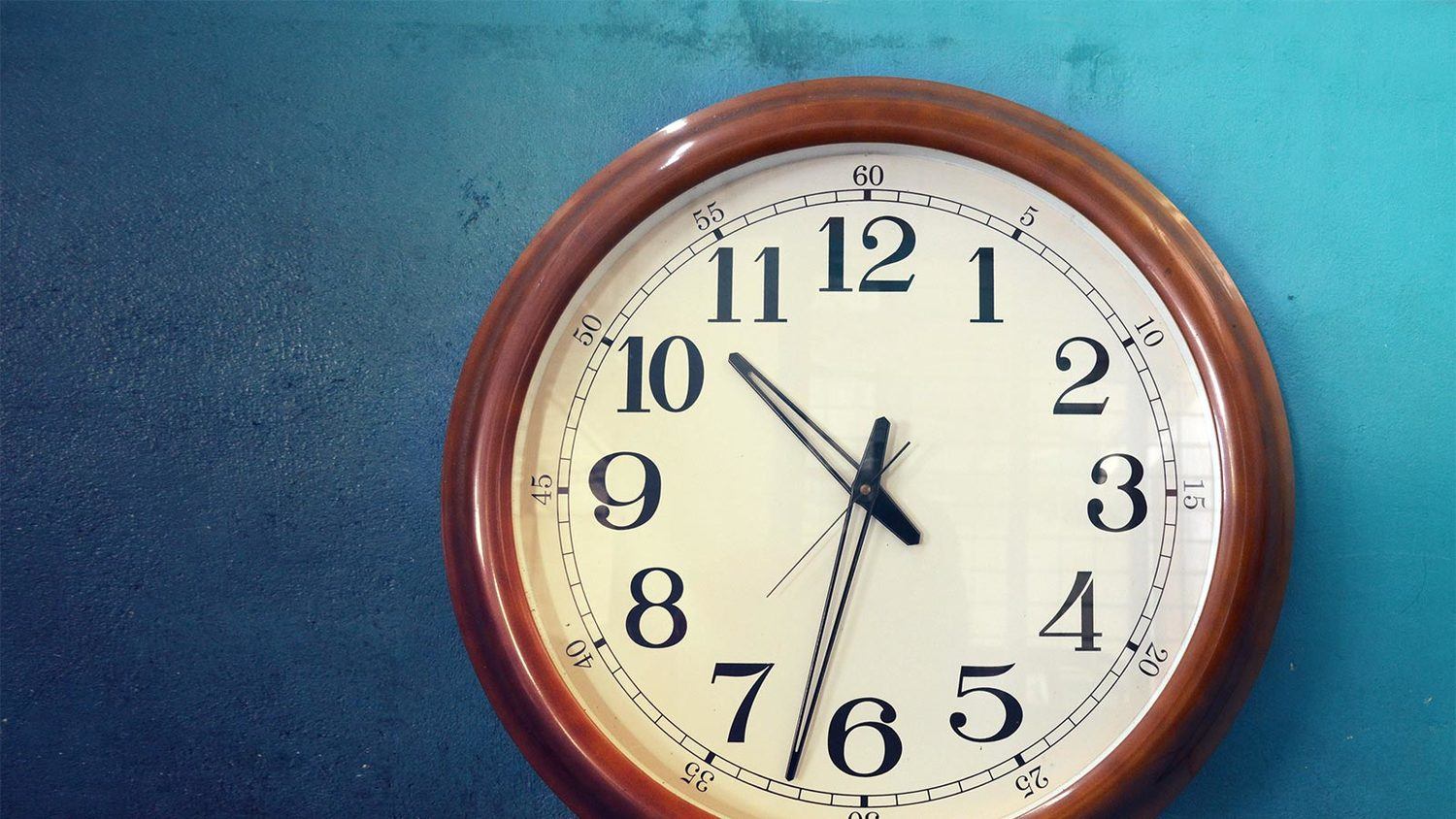 The Ultimate Meal Prep Guide: Tips and Recipes
Meal prep can often be a vital part of staying on track with your nutritional goals, whether that is eating healthier or losing weight. Often, the foods available to grab on-the-go will be loaded with carbs and sugar and not much protein, so it's often much better to spend the time prepping your own meals and snacks.
Here at PBCo, we like to cook a batch of Sweet or Savoury Protein Muffins and a loaf of Protein Bread on a Sunday night so we are ready for the week. Meal prepping doesn't have to be tedious and difficult, and we've got the top 8 tips for making meal prep super easy. We've also included some healthy meal prep recipes to get you started!
8 Tips To Help You Become A Meal Prep Pro!
Meal prep isn't just about choosing recipes and cooking. It involves planning ahead of time and consideration of other factors like grocery shopping, prep time, and even deciding which meals to have on which days. This might feel daunting, particularly if you're just starting out, but don't worry because we've got you covered!
1) Get Your Groceries Delivered

A friend who has just had a baby got me onto this – and it's so convenient whether you have a newborn or not. I've only used Coles Online so far – so let me know if you have used them before or have another favourite.

The first order is the longest, but after that it keeps your favourites and makes it super easy to get all your usuals, and then anything else you might need. Just order whenever you have 10 minutes down time.

Delivery isn't too expensive, and saves you the trip to the store, where you will end up waiting at the checkout for a while. It's totally worth it for the convenience and time saved!

2) Buy Pre-Cut Veggies/Meat

Purchasing pre-cut vegetables and meat are a time saver, freezer friendly and makes your meal planning simple and convenient. I really feel like it cuts :-) half the cooking time when you can just chuck it in the pan ready-to-go, and save prep time of peeling and chopping.

Only problem is the excess packaging (and sometimes excess price) that can come with it – so might not be an every week purchase, but definitely handy during those super busy times.

3) Keep It Interesting

If you're just making the same recipes over and over, you'll find your interest slipping and you won't be putting as much effort into it. Just spending 10 minutes having a look around for new recipes could make your meal prepping seem so much more interesting. This is why we've got you covered below with our 6 healthy meal prep ideas!

Isn't it amazing how the same produce can create so many delicious and easy recipes? So even if you always buy the same veggies and meat, it doesn't mean you have to make the same recipe again and again. Some super versatile wholefoods include: sweet potato (if you've got a little wiggle room in your carbs), broccoli, zucchini and so many more!

And the more interesting you find something, the more time you'll be willing to put into it. It's a mindset thing!

4) Use the Same Recipes

I know this goes against the last point, but if you're super short on time, there's no harm cooking a recipe you've made before (even if you've had it over 100 times) because you'll know exactly what you're doing. You could even do a batch cooking with this recipe for a week and once the busy period settles down, you'll have more time to experiment and try new recipes.

My go-to is definitely an easy but delicious chicken stir-fry with a mix of rice and quinoa!

5) Get Some Decent Containers

Investing in some good meal prep containers are a super important part of any meal plan. Not only will the new shiny boxes make your meals look great, but better quality containers will keep food for longer, meaning you won't be throwing out as much. Organising your meals into containers for the week will also help keep your fridge looking nice and tidy!

6) Cut Down on Washing Up

Recipes that only use one pot or pan are THE BEST - check out our Easy 8 One Pot Low Carb Dinners for some recipe inspiration. Washing up takes far too long, so if you cut down on the pots and pans you use, you save yourself so much time. Another reason why we encourage our second tip about purchasing pre-cut veggies and meat! This goes for chopping boards, knives, spoons etc as well. Just flip the chopping board or give the spoon a quick rinse to reuse them (but clearly not when you're cutting up meat…).

7) Consider Using or Buying a Slow Cooker

Thank you to whoever invented the slow cooker! Chuck all the ingredients in, turn it on, go enjoy your day and come home to a perfectly cooked meal? Yes, it's THAT simple. Using the slow cooker is also another great method for batch cooking, especially if you're meal prepping for the whole family too.

8) Know How Long a Meal Will Last

Does anyone else hate wasting food? Making something to have it spoiled before you even get to it is so frustrating.

Be aware of how long a specific meal will last – a salad will not always stay fresh for a whole week, so eat that at the beginning of the week and save baked or cooked meals for later. Who knew meal prepping would involve some problem solving?!
6 Easy Meal Prep Recipes For Breakfast, Lunch And Dinner
Now, you've read the tips and have finally reached the exciting part of choosing what recipes to make! We've included meal prep ideas that are healthy, packed with the nutrients that'll keep you energised throughout the day. Still super quick and easy to make. Not to mention these recipes are suitable for a keto, high protein, low carb, and gluten-free diet.
Breakfast
I personally am a fan of a sweet breakfast, so there was no way I wouldn't recommend these deliciously moist and fluffy Apple and Cinnamon Muffins! Don't be fooled by these seemingly "small" sizes, because each muffin has 10g of protein and only 6.9g carbs, packed with essential fibre, protein and healthy fats.
They're fruity with subtle cinnamon notes and topped with flaked almonds, which just makes for a delicious combo! Better yet, you'll only need one big bowl which covers our 6th tip of cutting down on washing time.
For those who like something a little more dense and chewy, these Oaty Protein Bars are for you! A batch of 10 made in just 35 minutes, each sliced bar contains over 12g of protein. Which will keep you from grabbing any unhealthy snacks.
With a mix of healthy nuts, seeds and oats, this recipe makes for a great grab-and-go brekkie. This will be sure to keep you full throughout the morning, as a great on-the-go brekkie idea. Happy munching!
Lunch
For the savoury lovers, these keto-friendly Spinach and Feta Muffins are made in just 35 minutes and with a handful of ingredients. Bursting with flavour, each muffin is packed with veggies, creamy cheese and premium natural ingredients like our Almond Flour.
You can easily fit 1 or 2 in your lunchbox, and be sure to keep you satisfied till the evening. Feel free to add in other ingredients like cooked bacon, zucchini, any cheese or capsicum to keep the flavour combinations exciting. Still use the same base easy recipe.
A classic but with a twist (as I'm sure you can tell by the recipe title), this Banana Zucchini Loaf is perfect for a midday pick up to keep your body fuelling!
Zucchini is a versatile vegetable, and can be used in baked goods to provide a moist texture. Bonus: its neutral taste goes unnoticed once out of the oven. You won't even know you're getting extra greens in your diet! There is absolutely no added sugar, and is high in protein, fibre and healthy fats.
Dinner
It wouldn't be very Aussie if we didn't include the classic Chicken Schnitzel but with a low carb twist. Using our very own Low Carb Crumb, you can have two deliciously thick schnitzels in 20 minutes, and the crispy-ness on this is just AMAZING.
Serve with your favourite salad and lemon on the side, and you have yourself an easy, healthy dinner. This is definitely one of those meal prep recipes that you won't get sick of, I promise! If you're not a fan of chicken, we also have a mouthwatering Crumbed Fish recipe.
Pair with a main meal or salad or eaten as is, these keto-friendly Chorizo and Cheese Rolls are made in less than 30 minutes. With the right amount of saltiness from the chorizo, each bread roll contains a whopping 12g of protein - equivalent to one egg.
Why not add a bit of kick? We recommend adding chilli flakes to top it off - yum. This is a great base recipe for you to mix it up with other ingredients like cherry tomato and cheese, or cooked bacon and broccoli.
Summary
And there you have it, your one-stop guide for all things meal prep! We've covered the best tips to get you started and shared some of our healthy meal prep recipes too. Now, it's your turn to take everything you've learnt and start planning! We can't wait to hear how you go and if you try out any of our recipes too. - Don't forget to tag us @lovepbco on Instagram and Facebook.
If you've found this helpful, why not share it around? Why not purchase any of our mentioned products on our online shop. Sign up with us today and get 10% of your next order!