What began as a simple desire to delight carb-conscious foodies with guilt-free bread, PBCo. has evolved into a diverse range of low carb delights catering to various dietary needs.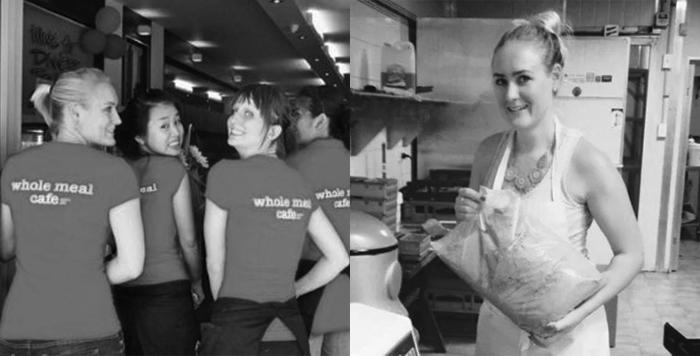 From a cafe in Sydney to a low carb revolution
Our story began in 2012 when a young café owner in Sydney noticed the growing trend of customers seeking to improve their health and vitality by cutting out carb-heavy foods.
At the time, low carb and keto lifestyles were gaining popularity, with people achieving remarkable results by cutting out carb-heavy foods like bread, pasta, rice, and sugars. Unlike passing diet fads, low carb proved to be a sustainable, long-term lifestyle choice backed by proven health benefits and countless success stories of transformed health, bodies, and vitality.
Crafting the perfect low carb bread
Amidst the focus on clean eating and real, nutrient-rich foods, there remained an undeniable craving for the occasional sandwich or slice of toast! Witnessing customers opting for breadless breakfasts, she embarked on a mission to create a delicious solution.
Could there be a way to craft a bread that's free from wheat, gluten, sugar, yeast, and flours, yet functionally equivalent to traditional bread? The answer was a resounding YES, and PBCo. (The Protein Bread Co. as it was then called) was born.
Beyond bread: A diverse range of low carb delights
In just a few short years, the product line evolved from protein bread to include an array of products tailored to diverse dietary needs. Protein-packed pancakes, muffins, pizza bases, and cookies were introduced, as well as everyday low carb treats like cupcakes, pancakes, banana bread, and carrot cake.
The dedication to creating nutritionally superior versions of beloved foods didn't stop there. Most recently, better-for-you treats sweetened naturally without sugar were added to the range catering to families wanting to make better choices. PBCo also offers a diverse range of low carb pantry essentials.
A fresh chapter: Still proudly Australian family-owned and operated
Today, in 2023, PBCo. has become a household name in the low carb community. You can find our products in 80 Woolworths Metro stores, as well as an extensive network of health stores and independent retailers.

With new owners, Russ and Sarah, we remain a proud 100% Australian family owned and operated business. We're thrilled to take the brand to new heights while preserving our commitment to quality and nutrition. Our goal remains clear: to make nutritionally better versions of everyone's favourite foods accessible to as many people as possible.
read more about us
Explore our selection of mixes and ingredients and discover the joy of baking with better-for-you products. Each bite is a step towards a happier, healthier you.

We're just getting started!