Customer Reviews
Filter Reviews:
products
bread
taste
toaster
fridge
freezer
loaf
Something
carb
keto
09/01/2020
Tanya O.
AU
Protein Bread
Delicious. Much nicer than I thought it would be
Hey Tanya! Thanks for 5 stars! We are so happy to hear that you loved it. Cheers, Jo :)
17/11/2019
Margaret W.
AU
Excellent bread for Keto diet
Good for diabetic very filling ,and does not effect blood sugar.
Hey Margaret! Thanks for your review. We are very happy to hear that you are enjoying our Protein Bread. Cheers, Jo
29/09/2019
LiHsien L.
AU
Delicious
It is soooo Delicious. I made with zuchini turmeric and black pepper. It worked a treat!!! Your bread is absolutely amazing and top it off, so easy to make :) yum!yum!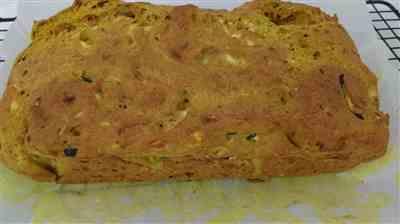 Hey LiHsien, Thanks for your review, we really appreciate it. That sounds super delicious. :D We are so happy to hear that you love our bread as much as we do. Cheers, Jo :)
25/08/2019
Andrew B.
AU
Protein bread mix original
Sorry folks but it was only average.... Better than some others i have tried, but very dry and funny flavour. Could be i am too used to normal bread.
Hey Andrew, Thanks for your feedback, we appreciate it. Sorry to hear the bread mix was not to your taste. We do receive many positive reviews from people who love the flavour (and nutrition) but of course, individual tastes do vary. I will pass your thoughts onto the team. Jo :)
09/08/2019
sarah m.
AU
Tasty and convenient
Great, I've been buying this product for a few months now and make protein raisin bread with it for easy and nutritious breakfasts.
Hey Sarah! Thanks for your feedback. The Raisin toast recipe is one of my faves!! 😍 We're so happy to hear that you love it too. Cheers, Jo :)