Anna's Low Carb Kitchen products now available through The Protein Bread Co.
Exciting news today! We've had a tonne of requests over the past few months from you guys asking to be able to buy Anna's Low Carb Kitchen products from us.
As of today, you can!
How is this possible?
For those of you who don't know, Anna's Low Carb Kitchen and The Protein Bread Company are part of the same 'family' both literally and figuratively. Anna from
Anna's Low Carb Kitchen
and Luke from
The Protein Bread Company
are actually brother and sister! Both companies are part of a group created many years ago called
The Low Carb Living Group
– designed to make healthy low carb living easy and formed with the belief that everyone deserves to feel their best!
What's the difference between the two?
Anna's Low Carb Kitchen
was created to make low carb easy. The range of low carb baking mixes which includes;
Vanilla Cupcake Mix
,
Chocolate Cupcake Mix
,
Pancakes
,
Bread
and
Icing Mix
are all low carb, gluten-free (but without tasting like it), and are a dairy-free recipe. These products are mostly focused around the sweeter side of life, but with an amazing array of recipes, cater for all tastes! The Anna's Low Carb Kitchen range on average is 70% lower carb than the
traditional
option, and the majority don't have any added proteins.
The Protein Bread Company
was designed to make healthy living fun. We create a range of high protein, super low carb foods made from top quality ingredients – with no hidden nasties. Our products on average have around 90% less carbs than their regular counterparts, in some cases, like our
Protein Bread
, has over 95% less carbs! The really strong levels of protein in TPBCo. products make them perfect for everyone from everyday athletes to
elite sporting professionals
.
What products from Anna's Low Carb Kitchen are available?
All of them!
Yep, the whole range. So now you can enjoy your favourite sweet treats like cupcakes, cakes, cookies and more, all without the sugar rush or the carb coma!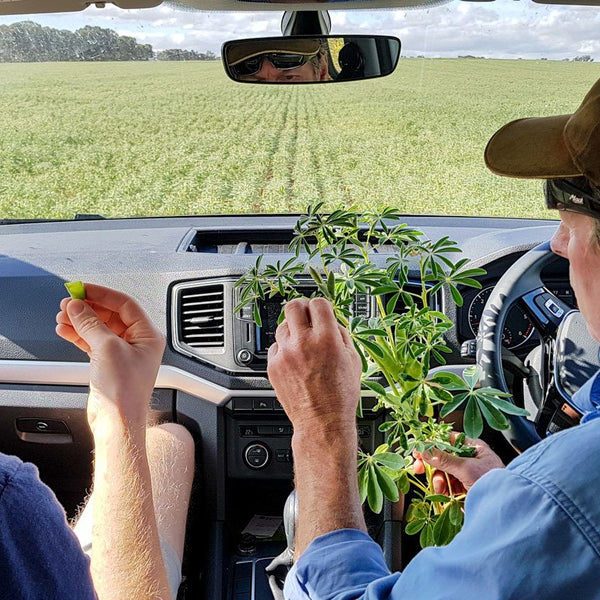 What is the Mediterranean Diet?
The Mediterranean Diet reflects the dietary choices and patterns of the countries bordering the Mediterranean Sea. The fundamentals of this diet are very similar to the Australian Dietary Guidelin...
Read more