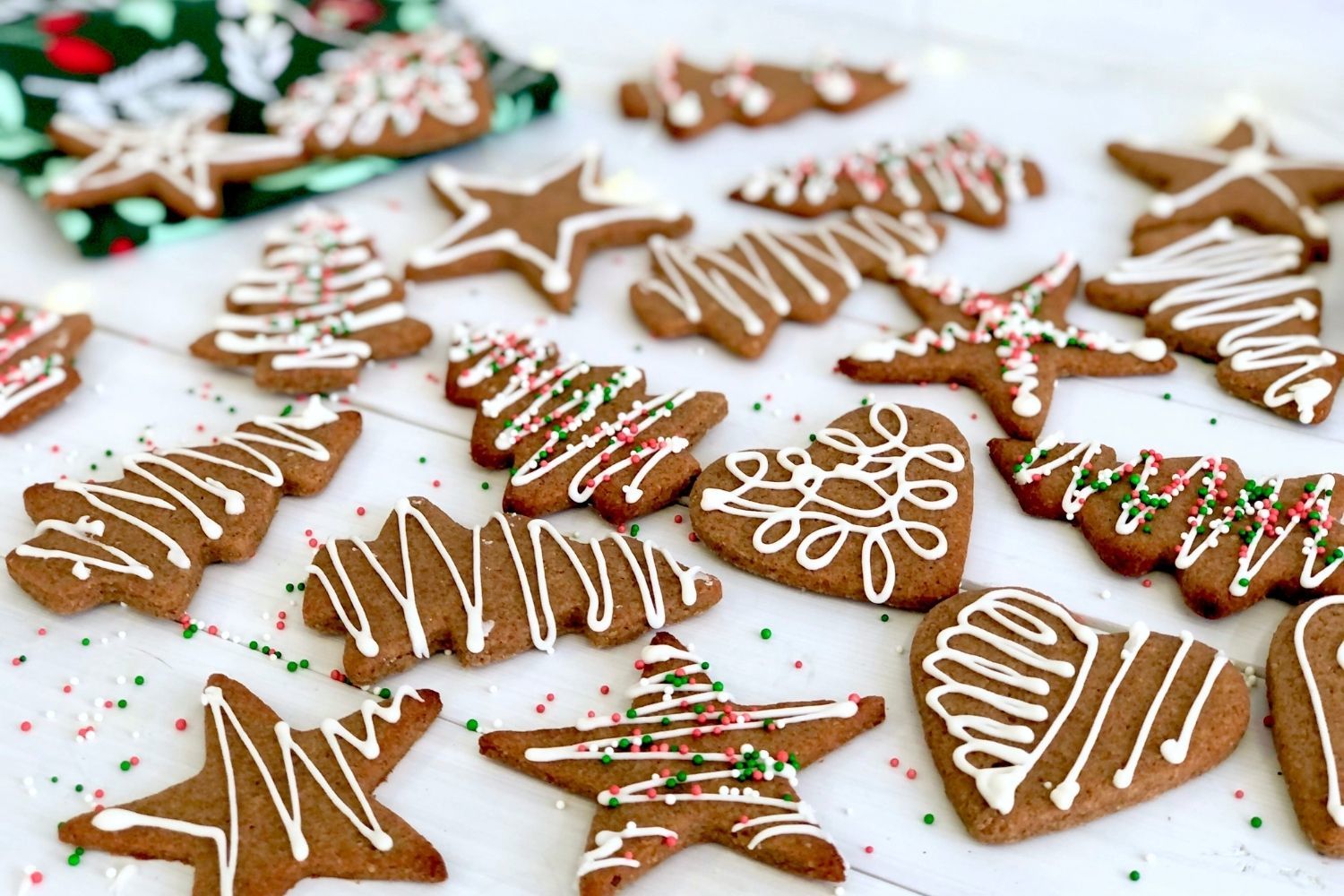 6 Low Carb Christmas Recipes
Can you have a keto-friendly or low carb Christmas? - YES You sure can with our 6 Healthy, Low Carb & Gluten Free Christmas Recipes.
We've created this range of easy, low carb, gluten free and many keto friendly Christmas Recipes to help you have a healthy and happy Christmas.
All of these 6 recipes have been tested on many non low carbers and everyone has loved them. Your friends and family would not guess that they have no added sugar, are low carb and gluten free.⁠ We pride ourselves on having simple and easy to follow recipes. No pages of scrolling and no annoying pop ups 😬.
Simple steps and clear photos to help you create the best low carb and gluten free Christmas favourites for your friends and family. Happy Baking!
---
Christmas Pudding with half the carbs of a regular recipe! Super fruity and delicious and the best part is it can be made in under half an hour. So if you've left your Christmas Pudding too late - then this is the recipe for you.
No one will actually guess that this Low Carb Christmas Pudding is a healthy option!
---
These Low Carb Gingerbread Men are delicious and easy. Made with no added sugar, they are also low carb, keto friendly and gluten free!! Everyone wins :) No one has to miss out on gingerbread men this Christmas!
---
Easy Keto Custard is a delicious addition to any low carb or keto dessert. It's perfect for this time of year to serve over your delicious trifle, pudding our over some summer fruit!
---
An Aussie Christmas favourite! This Summer Berry Trifle has all the fruitiness, creaminess and soft sponge that you would expect and love in a trifle, without the 40-60g carbs per serve that traditional recipes have.
---
These Christmas Spice Cookies are sugar-free, gluten-free and so easy to make! The perfect Christmas foodie gift for friends and family, or lovely to serve when you have guests pop over during the silly season.
---
This low carb and gluten-free Tiramisu is guaranteed to be a crowd-pleaser this Christmas. Based on the taste testing that we all did with our friends and family, this will be a winner with your non-low carb friends and family too.
---
Be sure to let us know which of these recipes you make this holiday season. :) Don't forget to tag us in your images on Facebook or Instagram.
🍰 Visit our ONLINE SHOP for more great low carb baking products 🎂
6 Healthy Food Gifts for Christmas
Who doesn't love food gifts, especially when they are homemade? These EASY to make low carb recipes are the perfect healthy food gift for anyone who is trying to cut down on sugar, or followin...
Read more
Are you looking for ways on how to be active? Then you've come to the right place! There's no denying, our bodies were designed to move. Physical activity is extremely important for our health,...
Read more