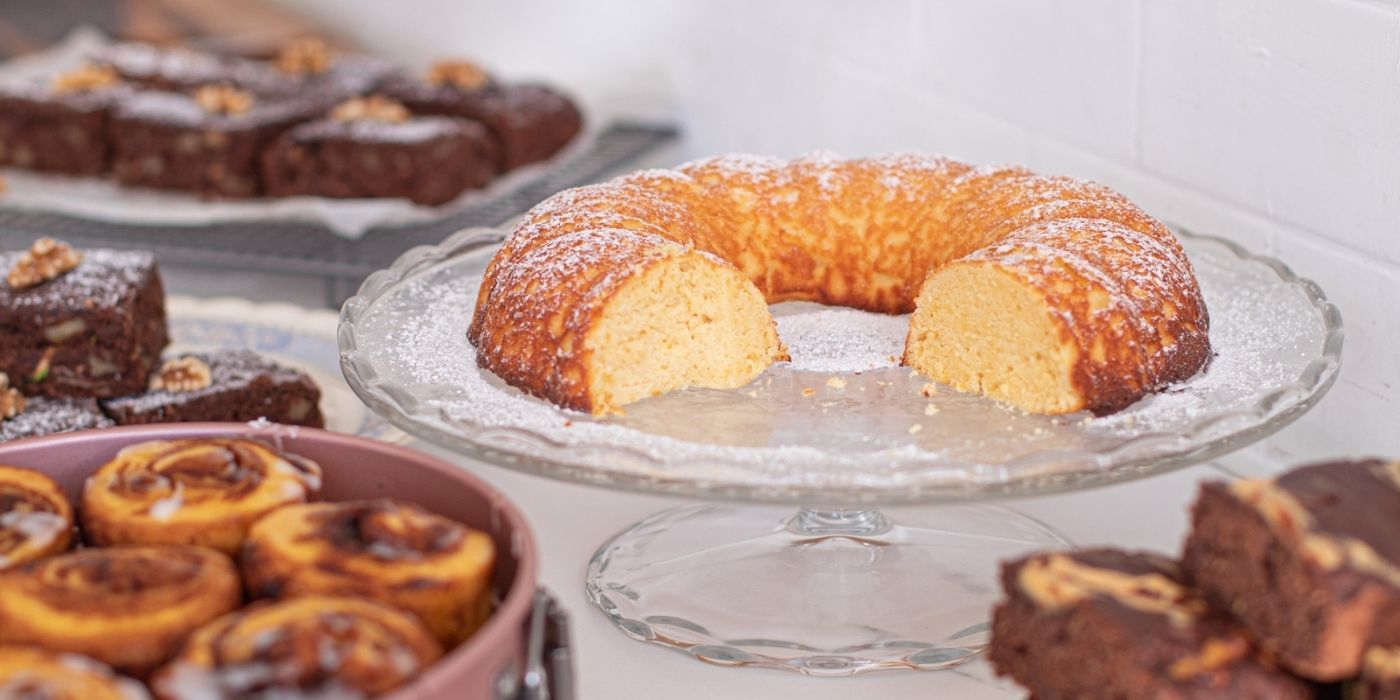 The 6 Best Low Carb Winter Dessert Recipes
Hey there Dessert Lover - Looking for some low carb dessert recipes that give those feelings of indulgence without compromising your health goals?
Choosing or needing to follow a low carb way of eating doesn't mean you have to miss out on the sweeter things in life. By making a few simple swaps you really can enjoy all the things you love whilst feeling and being your best.
We've compiled some of our favourite low carb winter desserts to beat those winter blues away. A few of these recipes also have a little flexibility where you can mix and match flavours to create something new each time.
We LOVE recipes like this as it really does keep things super simple when it comes to making easy and tasty winter desserts at home. One recipe, multiple ways! No overly fancy ingredients, just simple things that you can get from your local supermarket.
Warm-up this winter and enjoy our favourite better-for-you low carb desserts…
Firstly, nothing says comfort like something cinnamony baking in the oven.
These sugar free cinnamon scrolls make easy afternoon snacks or when you only want a lil' something for dessert.
Recipe is made using the Low Carb Pancake & Pikelet Mix and makes 6 scrolls , but you can make 12 mini scrolls (2.2g carb each!) which is still a satisfying treat!
Nutrition per serve • Carbs 4.4g • Protein 7.5g • Fat 8.4g
You know what takes a super rich chocolatey brownie to the next level?? Serving it warm and adding a scoop of ice cream.
A low carb double choc brownie served with your favourite sugar free ice cream is a super indulgent treat that would still be under 7g carbs!
These low carb brownies are just as enjoyable on their own with a strong black coffee!
Recipe tweak - Swirl through a couple of tablespoons of your favourite Peanut Butter
Get baking and pick up a pack of our Low Carb Chocolate Cupcake Mix online!
Nutrition per serve • Carbs 5.4g • Protein 5.6g • Fat 14.7g
You can't beat a warm berry crumble with some custard, cream or ice cream poured on top...
Just because you're cutting the sugar doesn't mean you can't enjoy this wonderful low carb dessert. Our low carb berry crumble gives you everything you would expect from a crumble without the sugar overload!
The great thing about this dessert is you can create various flavours by switching up the fruit. Whilst berries are lower in carbs, if you have flexibility in your carb allowance or just want healthier options you could make an Apple Berry Crumble, Apple & Rhubarb, Blueberry & Pear, Banana and Raspberry crumble.
Can you enjoy this for breakfast? - YES! - Add your favourite protein rice yoghurt in place of custard or cream for a delicious brekkie treat!
Nutrition per serve • Carbs 7.1g • Protein 3.6g • Fat 16g
Cake for Breakfast??? YES! Why not enjoy a warm piece of lemon yoghurt cake with a double espresso and start your morning like the Italians do.
If a sweet breakfast isn't your thing, enjoy this beautiful low carb dessert any time of day. This cake is made with our Low Carb Vanilla Cupcake Mix and is an office favourite!
Get. It. Into. Your. Belly.
Nutrition per serve • Carbs 6.4g • Protein 7.3g • Fat 7.8g
How about a decadent dessert for one? Mug cakes are really the perfect low carb dessert, especially when you use our Low carb Vanilla or Chocolate Cupcake Mix as the base.
They only take minutes in the microwave, so they are ideal for those without an oven, or for when you don't want to make a whole batch of something to satisfy a sweet craving.
Raspberry Choc Chip is only one of MANY different low carb desserts you can make. Mixed Berry and Coconut. Apple & Cinnamon, Pear & Pecan...
Nutrition per serve • Carbs 8.6g • Protein 6.5g • Fat 19g
---
I think I saved the best low carb dessert for last… Ok, hear me out first…
Pancake Tray bakes are JUST. SO. EASY!
They're a great way to feed a crowd (or if you have a few kids at home). This Banana Choc Chip Pancake Tray Bake was super fun to make & eat. Shareable, which is always fun! Especially if you have a few people in your household or need to feed a crowd.
Baking for one? - No problem. You can make and have some extra serves to pop in the freezer, always be prepared for when you want a quick, low carb and healthy dessert.
This recipe is made with the Low Carb Pancake & Pikelet Mix. Banana Choc Chip is just one of many flavour combinations. How about…
Mixed Berries, Strawberry Choc Chip, Mini M&M's, Nuts, Dried Fruit, Chopped Fruit, Coconut…
Serve with ice cream, cream or yoghurt. And yes, this awesome recipe makes a delicious low carb breakfast for those who prefer to start their day with something on the sweeter side.
Nutrition per serve • Carbs 3.5g • Protein 4g • Fat 4.1g
---
Still need more convincing to enjoy these low carb winter desserts??
Here are 5 reasons why you SHOULD say yes to these desserts…
❤️ Eating dessert puts you in a good mood.
💜 These are healthy enough to have for breakfast
💛 A few bites is all you need, these are not jumbo sized portions.
💚 They are fun to make if you are stuck inside.
💙 They. Are. Delicious!
🎂 Life is uncertain. Eat dessert first! 🎂
Our entire range is low carb, gluten free with no added sugar! Learn more about our low carb products here.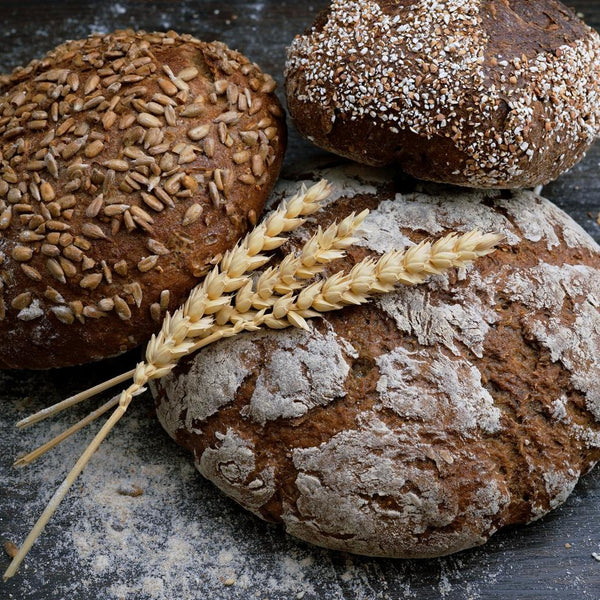 What is gluten and what does it do?
What is gluten? Have you ever heard of gluten but not exactly sure what it is? In this article we'll cover the most important information on everything you need to know about gluten (at least fo...
Read more