5 Dairy-Free Icing Recipes.
If you are looking for some dairy-free Icing or frosting recipes to finish off your cakes, check out our Top 5 recipes below.
Did you know that by using our NEW Vegan egg-replacer with the following 2 products, you can make vegan-friendly, dairy-free cakes, cupcakes or muffins?
Low Carb Chocolate Cupcake Mix
---
Swapping coconut cream in for cream in a standard chocolate-ganache recipe yields a rich dairy-free topping. Perfect for your next batch of cupcakes or cake!
---
A delicious and easy dairy-free alternative to cream cheese icing. Super easy to whip up in your blender, you can enjoy a thick and creamy icing for your plant-based baking, without the sugar!
---
Easy, 3-ingredient Vegan Cream Cheese icing that's perfect for cakes, cookies, cupcakes and more!
---
Light, fluffy and creamy, coconut whip is a great low carb icing alternative for dairy-free and vegan recipes. Simple and easy, it's just 2 ingredients and has less than 2g of carbs.
---
Our Coconut Yoghurt drizzle icing is a Super EASY dairy-free topping for your next batch of baked treats!
---
We used our Sugar-Free Icing Mix in these great recipes!
Let us know which one - or ones - you try with our Sugar-Free Icing Mix and your favourite! We'd love to see your creations on social, so don't forget to tag us over on Instagram and Facebook.
🍰 Visit our ONLINE SHOP for more great low carb baking products 🎂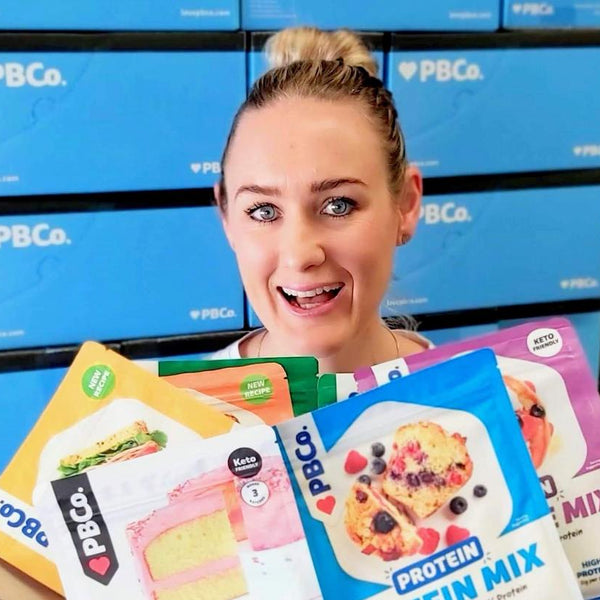 Hey everyone, I'm Anna, Founder of PBCo. (previously The Protein Bread Co). I'm back on deck after having some time off with the birth of my little girl Lily and am as passionate as ever ab...
Read more
5 Steps To EASY Low Carb Cooking
In the past few years, we have seen a huge movement towards a foodie culture, which seems to be moving us away from the basics. Moving us further from simple flavours and meals that make healthy e...
Read more