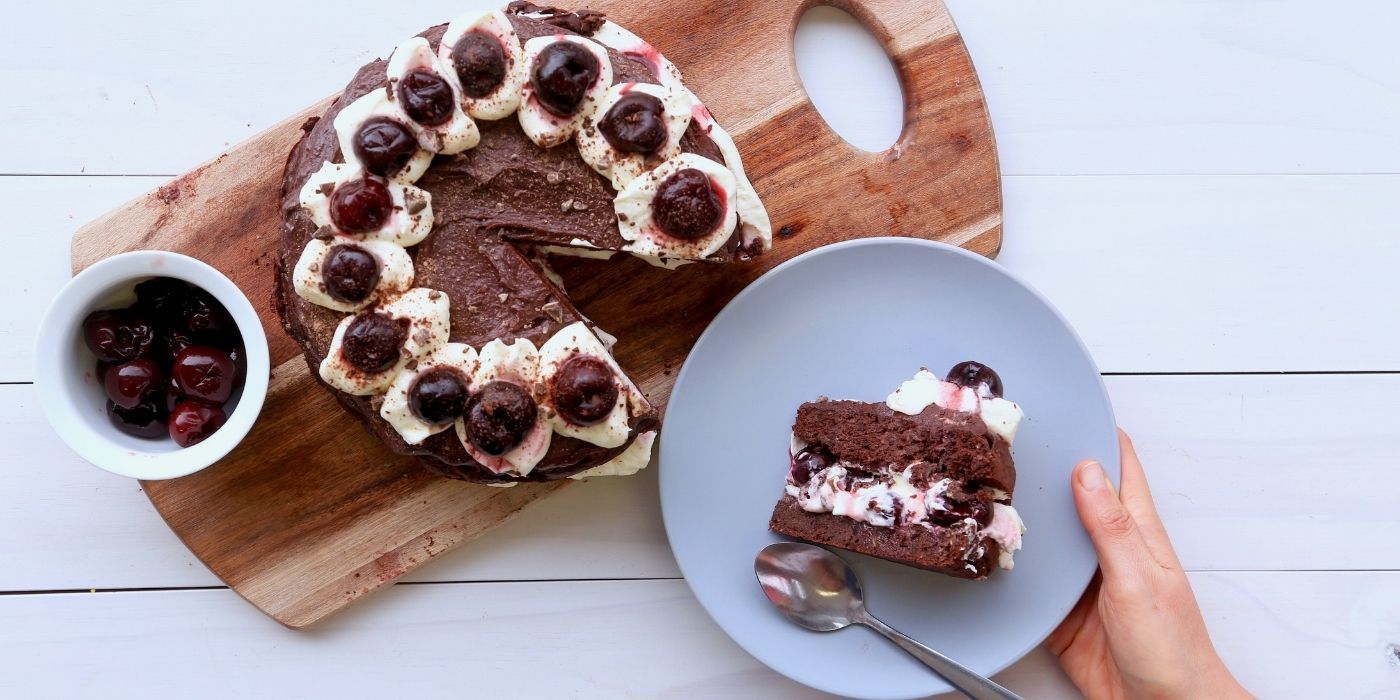 Gluten Free Cakes - 5 Easy Recipes
Cake shouldn't be off the menu just because you are gluten-free!
Gluten-free cakes often get a pretty bad wrap for either being too dry, gummy or packed full of ingredients that aren't great and don't help you feel your best.
Cake SHOULD be enjoyed by everyone!
What if I told you that we have 5 beautiful gluten-free cake recipes worthy of any birthday, high tea, office event, farewell or any event where you need a healthy, yet super delicious cake.
Not only are these cakes gluten-free, but they are also low carb with no cake over 10g carbs per slice. These are the perfect cake for anyone wanting to cut back on sugar but still want to enjoy the sweeter things in life.
Let's get right into it...
It's always super handy to have a simple butter cake recipe up your sleeve in case people pop over.
Add this tangy and delightful passionfruit frosting and you have a gluten-free treat that will be sure to impress.
Nutrition per slice: Carbs 4g - Fat 13g - Protein 5g
Nothing beats the aroma of an apple & cinnamon tea cake baking in the oven.
Gluten-free cakes have really come a long way, and with the added benefits of healthy, natural ingredients, this crowd-pleasing cake is the perfect addition to your next morning or afternoon tea spread.
Nutrition per slice: Carbs 6g - Fat 14g - Protein 6g
No need to take out your beaters, as this is the simplest gluten-free lemon yoghurt cake you will ever make.
Inspired by the Italian Breakfast Cake or Ciambella - it's a moist and tangy delight that is the perfect accompaniment to a caffè doppio! 🇮🇹
Nutrition per slice: Carbs 5g - Fat 13g - Protein 6g
Our deliciously moist gluten-free Black Forest Cake brings together the classic decadent flavours of chocolate, cherries bursts and fresh cream in a beautiful cake perfect for your next birthday celebration.
Don't miss out on this gluten-free indulgence!
Nutrition per slice: Carbs 9g - Fat 14g - Protein 9g
This one-bowl Chocolate Cake is super easy to make, gluten-free and will please any chocolate lover!
Life is too short to miss out on delicious things, when made with our low carb chocolate cupcake mix you can really eat your cake and feel amazing afterwards too!
Nutrition per slice: Carbs 6g - Fat 16g - Protein 6g
---
Who knew gluten-free baking could be so easy (and delicious)!!
If you are new to gluten-free baking or don't consider yourself a pro-baker, don't stress - we have you covered!
Our Low Carb Vanilla and Chocolate Cupcake Mixes are not only naturally gluten-free, but they've also been perfectly blended to take the guesswork out so you can have an easy baking experience and bake with confidence.
No need to worry about measuring out different flours or if your cake will be too dry, gummy or stodgy. Get the perfect cake, every. Single. Time!
Our baking mixes are not only used for the above-mentioned recipes, but they are also the ideal base for your favourite cake, cupcake, slice and brownie recipes. Never miss out on a weekend baking sesh again! 😍
Gluten-free mixes that are super versatile, low in carbs, have no added sugar and made with natural ingredients!
🎂 Don't wait until it's too late. Eat that slice of cake! 🎂
Our entire range is GLUTEN-FREE! Learn more about our high protein low carb products here.
Gluten Free Cookies - 5 Great Recipes
Just because you are gluten-free, doesn't mean you have to miss out on the joy of cookies!!! We're not talking about gluten-free cookies that you find in your supermarket aisle either. Supermar...
Read more
The Best Keto-Friendly Sweeteners
With so many sugar alternatives out there, it can be confusing to know what the best keto-friendly or low carb sweeteners are. When you're cutting down on carbs, or switching to a keto lifestyl...
Read more