Sun dried Tomato, Feta & Olive Loaf
This High Protein Sundried Tomato, Fetta and Olive Loaf is great for any time of day. Can be eaten for Breakfast, Lunch or as a snack. Would be great as a side with a soup or salad.
Low Carb Apple and Cinnamon Teacake
How good is the smell of anything cinnamony baking in the oven? There is something so comforting about an Apple & Cinnamon Tea Cake. Those sweet apple chunks and spicy cinnamon notes make any c...
Read more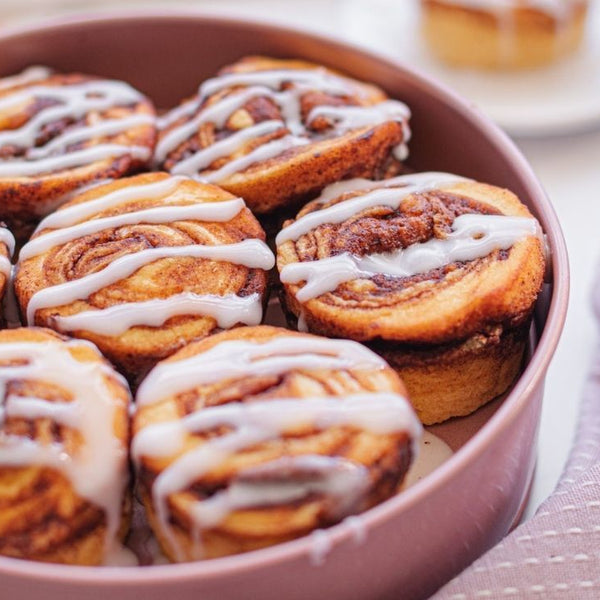 Low carb cinnamon scrolls that are sugar-free & delicious! Normally, cinnamon scrolls are made from a bread dough with yeast, but these are made with our Low Carb Pancake Mix with an easy cinn...
Read more