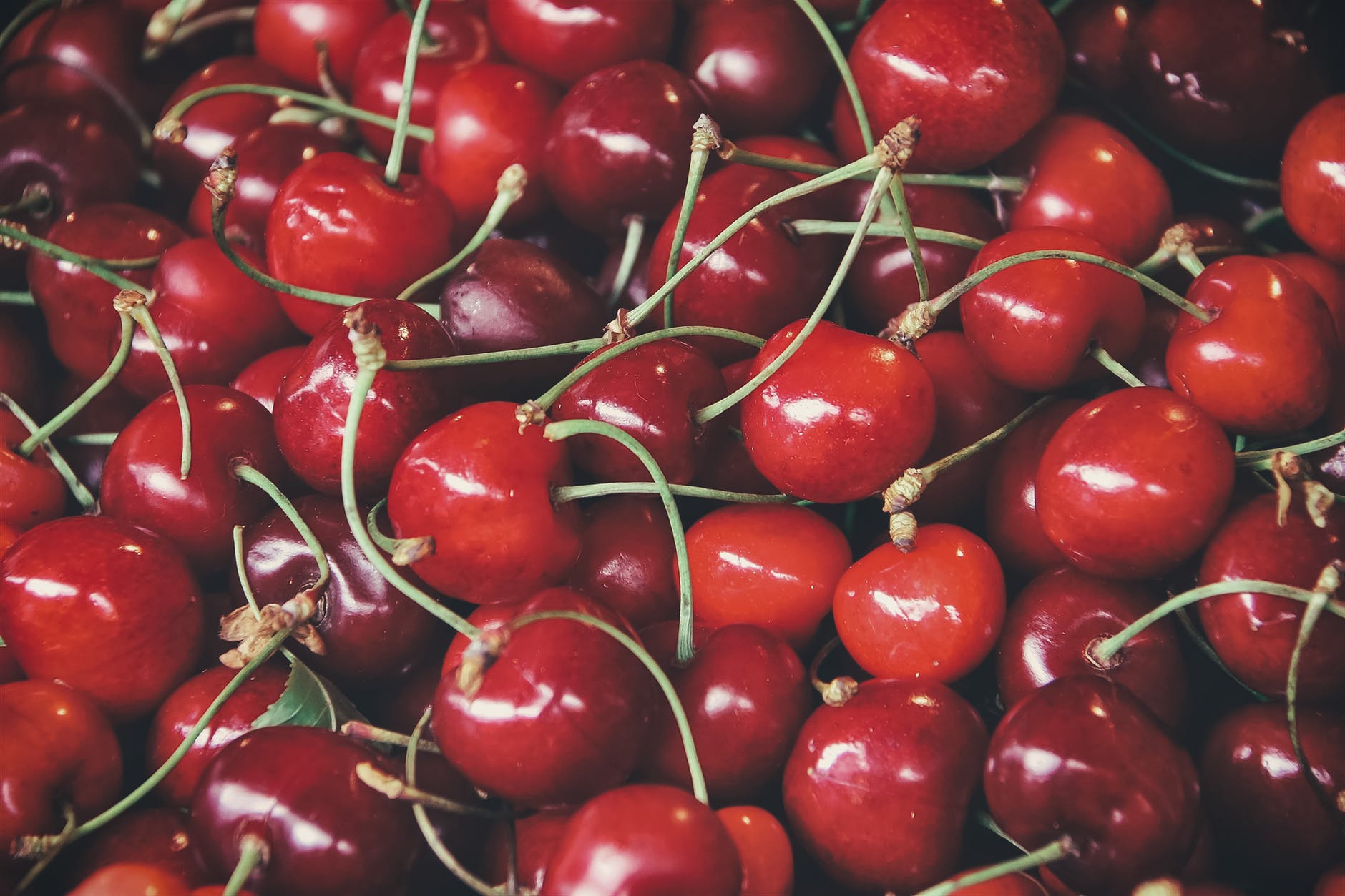 Which Low Carb Fruits & Vegetables are in season in December.
Know ahead of time before picking up your weekly groceries by checking out what
low carb fruit
and vegetables are at their best in December.
Low Carb Vegetables in Season in December
Asparagus

1.4 g carbs / 100g These are a fantastic addition to an omelette, they are super tasty when cooked on the BBQ or wrapped in prosciutto.

Green Beans

2.7 g carbs / 100g Green beans are a delicious fresh snack or can be used in a tonne of different dishes from salads, to stir fry's, stews and more.

Capsicum

2.5 g carbs / 100g We've specified the green variety of capsicum as it's generally lower in carb than the red or orange varieties which are usually much sweeter. Don't be afraid of them though, the red capsicums only contain 3.5 g of carbs per 100g so are still very low carb and delicious!

Celery

1.2 g carbs / 100g Celery is loaded with essential minerals and vitamins such as folate, potassium, vitamin B6, vitamin C and vitamin K. Add it to salads, stir-fries or fill the curve with peanut butter for a yummy snack.

Cucumbers

2 g carbs / 100g These are a great addition to any salad and are good sources of fibre, particularly in the skin. They are super yummy as a quick snack sprinkled with a little salt and pepper.

Eggplant

2.4 g carbs / 100g A great low carb substitute for lasagne sheets and also can be stuffed and baked. If you ever come across the pickled version in a jar, give them a go, they are soo good. ?

Lettuce

1.8 g carbs / 100g MOST lettuce types and leafy greens are low carb and are a great way to bulk out salads. Can also work as a wrap filled with your favourite low carb fillings.

Mushrooms

0.3 g carbs / 100g SUPER low in carbs and packed full of goodies. They are awesome any time of day. Cooked in a touch of butter and served as a brekkie side, or added to your favourite bolognese or pizza!

Onions 4.8g

4.8 g carbs / 100g Onions aren't super low, but I added these in because they do add a great flavour to most low carb dishes. They come in white, brown and red (Spanish) which look and taste great in any meal.

Radish 1.9g

1.9 g carbs / 100g The colour of these amazing vegetables is reason enough to love them, let alone for the fact they are super-low in carbs and a perfect addition to salads!

Spinach 0.7g

0.7 g carbs / 100g Ok, so it pretty much turns to nothing when popped into a hot pan

?

BUT Raw Baby Spinach leaves are such a great way to bulk up your salads and dishes.

Tomatoes

2.4 g carbs / 100g There are many types of tomatoes. Pick whichever you love best. Roma tomatoes have a great flavour. Perfect raw in a salad or cooked up and used as a sauce. Another yummy snack on their own sprinkled with a little salt and pepper and drizzle of olive oil. ?

Watercress

1.3 g carbs / 100g Often overlooked as a salad leaf. Watercress has a lovely pepperiness that is great in salads, soups or as a garnish.

Zucchini

1.6 g carbs / 100g The Zoodle craze has put zucchini in the spotlight for low carbers, used as a low carb pasta/ noodle substitute. They are also a great addition to stir-fries, grilled, or added to a bolognese.
Fruits in Season in December
Apricots

6.6 g carbs / 100g Apricots do vary in size. 2 medium apricots (80g) comes to 5g carbs which is a great low carb fruit choice, especially if you LOVE stone fruit. They are yummy grilled, served with a dollop of cream or yoghurt for a yummy dessert.

Blackberries

7.5 g carbs / 100g Packed full of antioxidants, vitamins and minerals. They are also very high in fibre 6g fibre per 100g. These are a great addition to low carb desserts, salads and super tasty on their own.

Blueberries

10 g carbs / 100g Blueberries are known for being a 'superfood' as they are packed full of goodies. Find them fresh or frozen (frozen are great for baking) Superfood or not, they are delicious with greek yoghurt as a healthy snack. Per 1/2 cup blueberries have 8g carbs.

Raspberries

7.3 g carbs / 100g Raspberries are tart and delicious. You can use them to make a chia jam to pop on top of your Protein Pancakes or waffles.

Strawberries

3.8 g carbs / 100g A VERY popular Low carb fruit. More bang for your buck. You can enjoy a whole punnet for just under 10g carbs ? ? Can be used in salads, baking, in yoghurt or with cream. They are super yummy on their own too.

Cherries

10.9 g carbs / 100g Cherries always remind of me of Christmas. You can also find them frozen (ideal or baking) Great on their own, or make yourself a batch of low carb cherry ripe cookies.

Passionfruit

5.7 carbs / 100g Passionfruit are tasty as they are, but can be used in cocktails (yes, please!), baking and just mixed through yoghurt or cream.
Carbs per 100g serve (Food Standards Australia New Zealand)
REFERENCES:
https://www.taste.com.au/
https://www.sydneymarkets.com.au
https://www.foodstandards.gov.au/industry/npc/Pages/default.aspx