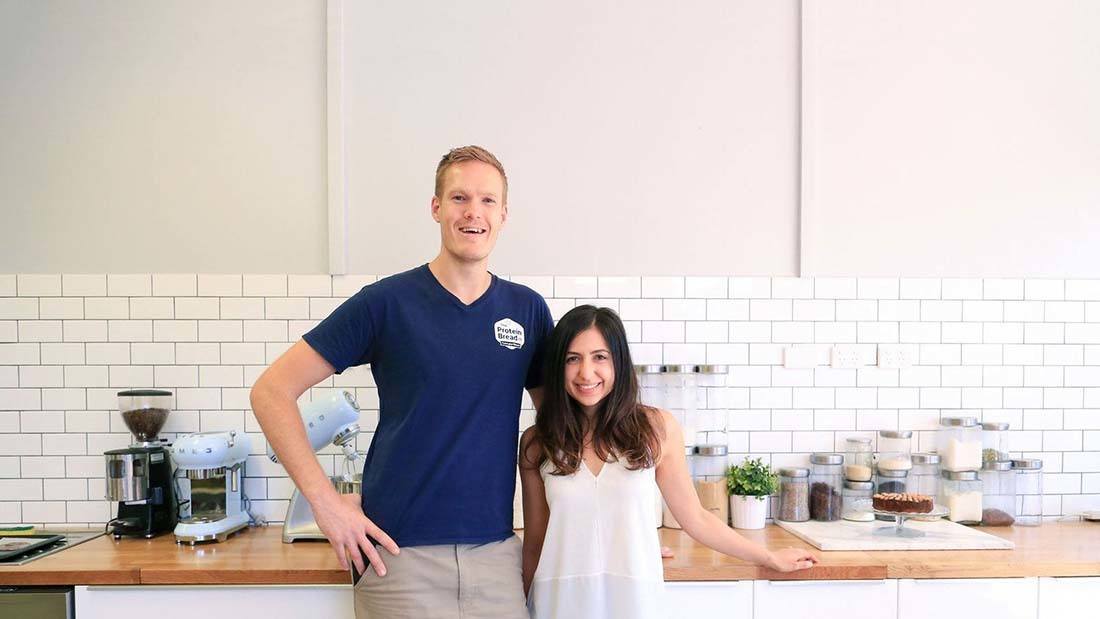 Introducing Corinne, Luke's feminine alter ego ;)
Hey guys, I don't know about you but at least once a week I find myself asking "I wonder how I go about finding another 'me' to help out". The thought is quickly dismissed as a whimsical notion reserved for a B-rate movie, mostly likely starring Danny DeVito – but I digress… About 5 months ago I started looking to hire a senior designer to help with the design of
our products
, packaging, website,
social media
, etc. Up until that point I had been doing all of that myself and with the increase demand for our products all around Australia and New Zealand, commissioning our brand new state of the art factory in Sydney (more on that soon), and personally training 5 days per week, I was struggling to accomplish everything I needed to in a day. Some of you will have experience hiring people, some may not. Where we (The Protein Bread Co.) differ to most company's though is the importance we place on culture – it's not enough for you to be technical proficient or even brilliant at your job – if you don't have the same values as the rest of our team, and share the same vision and passion for helping people eat well and feel great, then it's just not going to work out. I have a mantra for this which I appropriated (borrowed with pride) from
Ange Postecoglou
, the coach for the Socceroo's: "You either
are
a Socceroo, or you're not. You can't train to become one." After my first chat with Corinne I knew we had a Socceroo…
AND
a fantastic designer. Corinne lives and breathes health and fitness and has a passion for low carb food (she was actually a Protein Bread Co. customer before starting with us). Corinne has been a huge help over the past few months and I was thinking just recently that you guys would probably like to meet her! Corinne will be helping to produce lots of
fantastic recipes
, helpful tips and healthy living hacks. You'll see some articles going up that she's written, some posts being signed off by her on social and her great handy-work on some exciting new products that we're launching in Feb next year ;)
Here's just a short message from Corinne, I've asked her to do a longer post next week so you can get to know her even better.
Hello guys! Some of you may have noticed another sign-off name in our posts.. Before you start thinking that Luke has a feminine alter-ego named Corinne.. I thought it would be a good idea for me to formally introduced myself.. I'm Corinne ? and I'm the Brand Manager & Senior Designer here at The Protein Bread Company, and just between us I LOVE MY JOB! I'm super passionate about health and fitness but also….FOOD IS LIFE - The Protein Bread Company has made it possible for me to enjoy all of my favourites and still achieve my goals in the gym - What a bunch of legends! You'll start to see me pop up a bit more, so don't be shy to say hello, give us a like or leave a comment. I look forward to hearing from you all soon - Cheers! Corinne
Until then, eat well and feel great :) Cheers, Luke
The Keto Diet is a diet that focuses on eating foods high in fat, moderate in protein and low in carbs. The diet is said to help with rapid weight loss by forcing your body into a deprived state wh...
Read more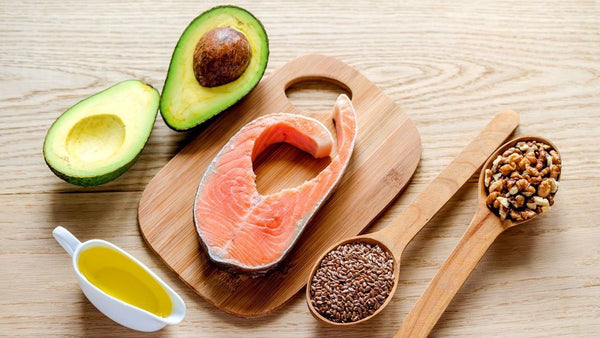 When Do I Know If I'm In Ketosis?
Those on a Keto diet eat foods high in fat, moderate in protein and low in carbs in order to get the process of Ketosis to kick into place. When Do I Know If I'm In Ketosis? Ketosis occurs when you...
Read more