Super Low Carb Baked Vanilla Cheesecake
Baked Vanilla Cheesecake Slice is a classic dessert Our version has NO added sugar and is super low carb! 2.2g carbs per piece. This recipe is great as is or can be the base for your favourite flavoured cheesecakes.
Low Carb Cheese & Garlic Focaccia
A beautiful Low Carb Cheese and Garlic Focaccia to serve with anything that tickles your fancy. A homemade soup, salad or part of an antipasto spread. 2.4g in carbs and 8g protein per serving! 👍👍
Read more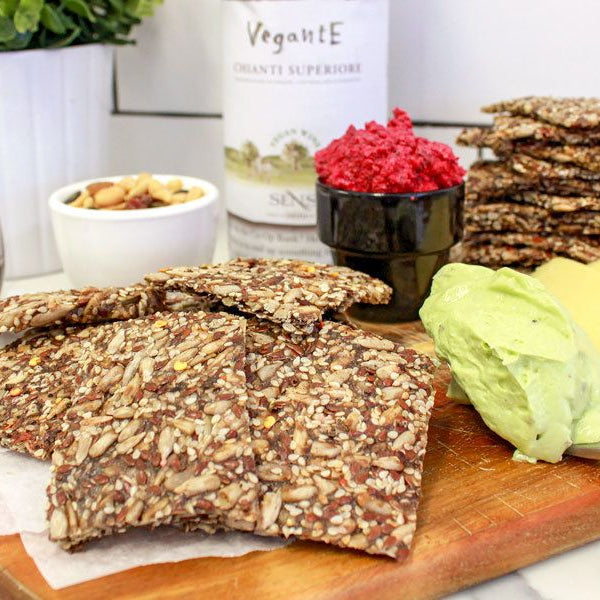 These Low Carb Seeded Crackers would be the perfect accompaniment to a Friday afternoon cheese platter. All the super seedy goodness of your favourite seeds, and a little psyllium husk to bind the ...
Read more