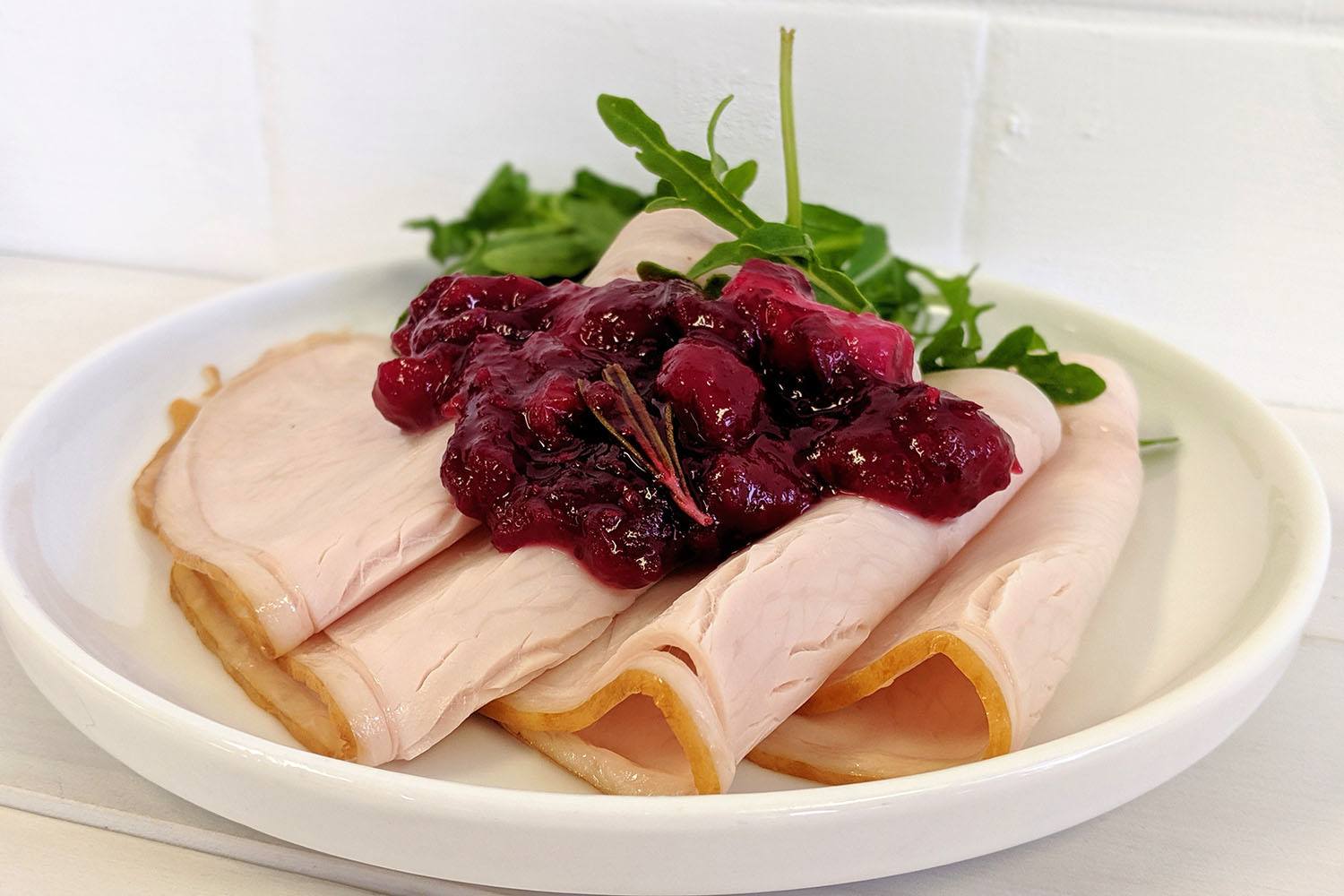 Low Carb Cranberry Sauce
This Sugar-free Cranberry sauce recipe is SUPER easy and is perfect for anyone Living Low Carb. Most store-bought sauces have 30-40g carbs per 100g. You may wish to add a little sweetener to this recipe, as cranberries can be quite tart.
10
1 cup Fresh or Frozen Cranberries 2 tbsp Water 1 TB sweetener of choice (if you prefer a sweeter sauce)
Put all ingredients in either a microwave-safe bowl or small saucepan Cook for 10 minutes (stovetop) or 2-3 minutes (microwave) The mixture will bubble and thicken Remove from microwave and mash with a fork. Allow to cool and thicken.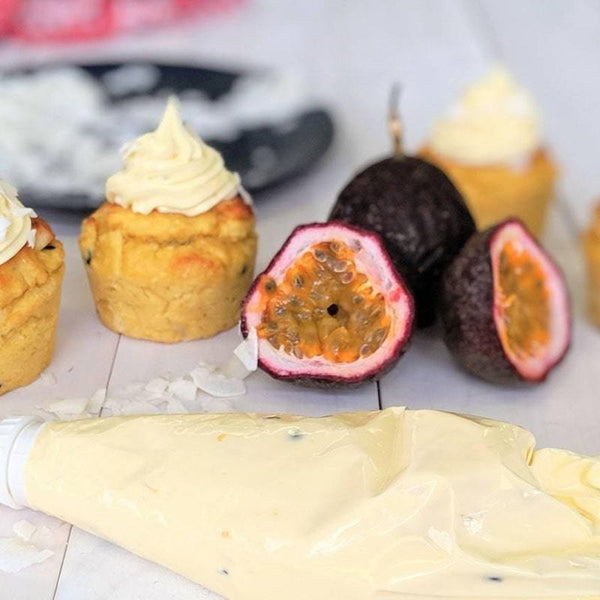 Add a tropical twist to your next batch of cupcakes or cake with our Low Carb Passionfruit Icing. 🤤
Read more
White Choc Macadamia Protein Cookies
Are you looking for a sugar-free snack to tie you over until dinner time? These White Choc Macadamia protein Cookies will satisfy your 3 pm snack attack. Keto-friendly snacks made with natural i...
Read more