Low Carb Waffles with Bacon, Ricotta & Maple
This drool-worthing stack of maple bacon waffles, layered with creamy ricotta is what dreams are made of!! Packing a huge 41.2g of Protein and only 4.9g Carbs per serve, it makes hitting your macros insanely easy!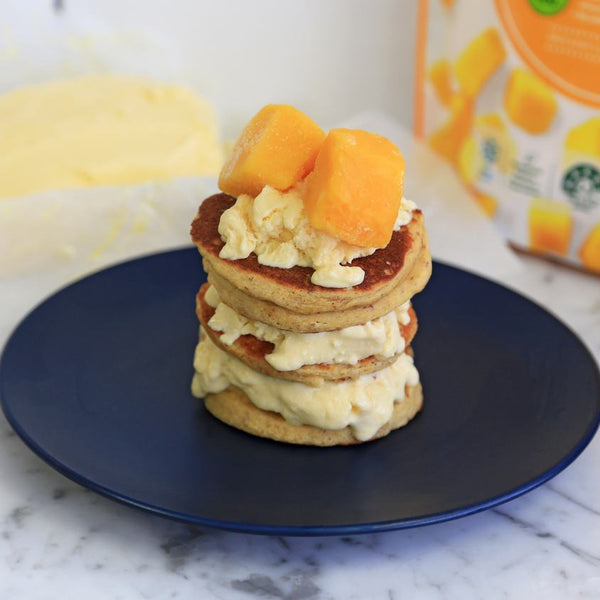 Frozen Protein Yoghurt Pancakes
This is just perfect for a pre-workout, post workout meal or a weekend breakfast treat Frozen Yoghurt yields 4 Servings. Nutritional Facts based upon 1 Serving of Frozen Yoghurt served with 110g of...
Read more