Low Carb Peanut Butter Brownies
There is no better food pairing than Peanut Butter & Chocolate! Beat Three-Thirtyitis with these Low Carb Peanut Butter Brownies! 👍 Gluten Free, No Added Sugar & Packed full of goodness! Snacking never tasted and felt this good!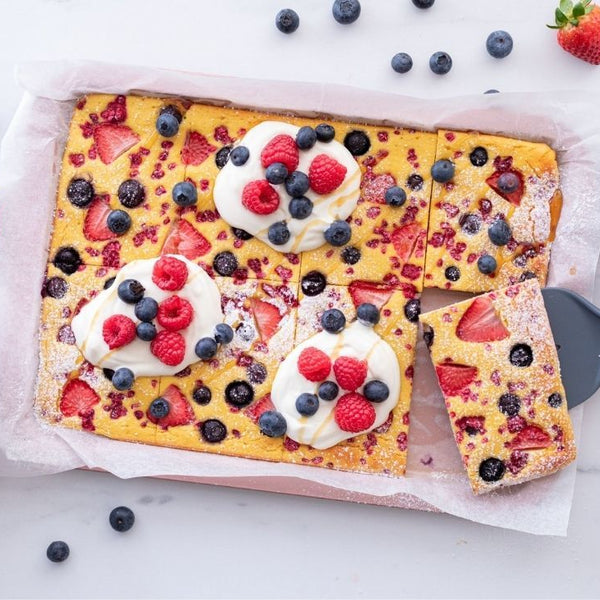 Keto Berry Pancake Tray Bake! Also known as Sheet Pan Pancakes. A great brunch-bake idea. Boost the protein and add your favourite protein-rich yoghurt like YoPro or Chobani - OR Dessert option - t...
Read more
Low Carb Apple and Cinnamon Teacake
How good is the smell of anything cinnamony baking in the oven? There is something so comforting about an Apple & Cinnamon Tea Cake. Those sweet apple chunks and spicy cinnamon notes make any c...
Read more