Low Carb Chocolate Coconut Slice
Are you looking for a little 80's nostalgia in your choccie treats? This Low Carb Chocolate Coconut Slice will take you back to cake stalls at school or perhaps your mum or nanna's recipe that you enjoyed in your childhood. Actually, I think this may even be better than your nanna's! (Yep, I said it) hehe. Our chocolate coconut slice has a bit of a twist, all the love, and chocolatey goodness but without the sugar. Yep, you read that correctly. This chocolate coconut slice is made with no added sugar. Just because it has no added sugar and is made with low-carb products, doesn't mean it's not going to have the fun & sweetness that you remember.
Why do we LOVE this recipe?
This chocolate coconut slice has 2 layers of absolute heaven, the chewy soft chocolate coconut layer made with our 
Low Carb Chocolate Cupcake Mix
 and 
98% Sugar Free Choc Chips
 & a chocolate icing layer made with cocoa, and our sugar-free icing mix, sprinkled with coconut. The idea behind creating this low carb chocolate coconut slice was because time to time after lunch, I feel like a little chocolate something - and although I could just as easily enjoy a few squares of sugar-free chocolate, sometimes you want a little something that you can chew and this classic sweet and chewy slice is perfect for accompanying your mid-afternoon cuppa, and let me just say, it pairs so well with a strong espresso.
Low Carb Fish Taco's coated in our NEW Medium heat crumb mix, with just the perfect amount of kick! - a great recipe to make when you have a few mates pop round for a drink or two. 🥂🌮 ☀️
Read more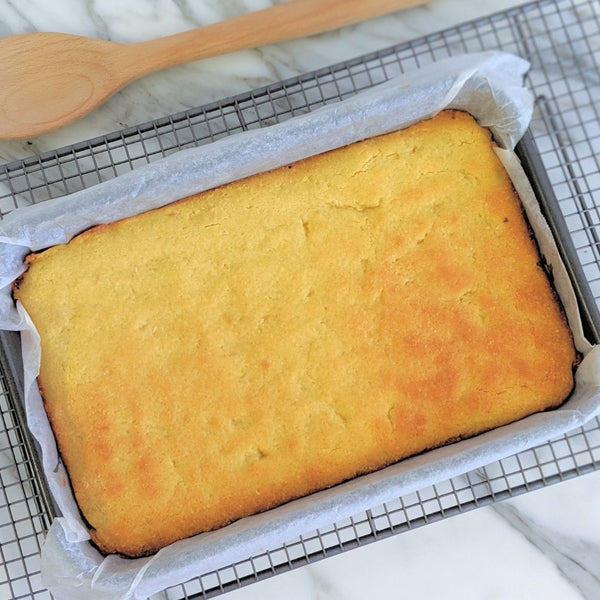 This Low Carb slice base recipe will give you a great base to create something unique. Simply swap this recipe for the base of your favourite slice recipe and cut the sugar! They are also perfect...
Read more