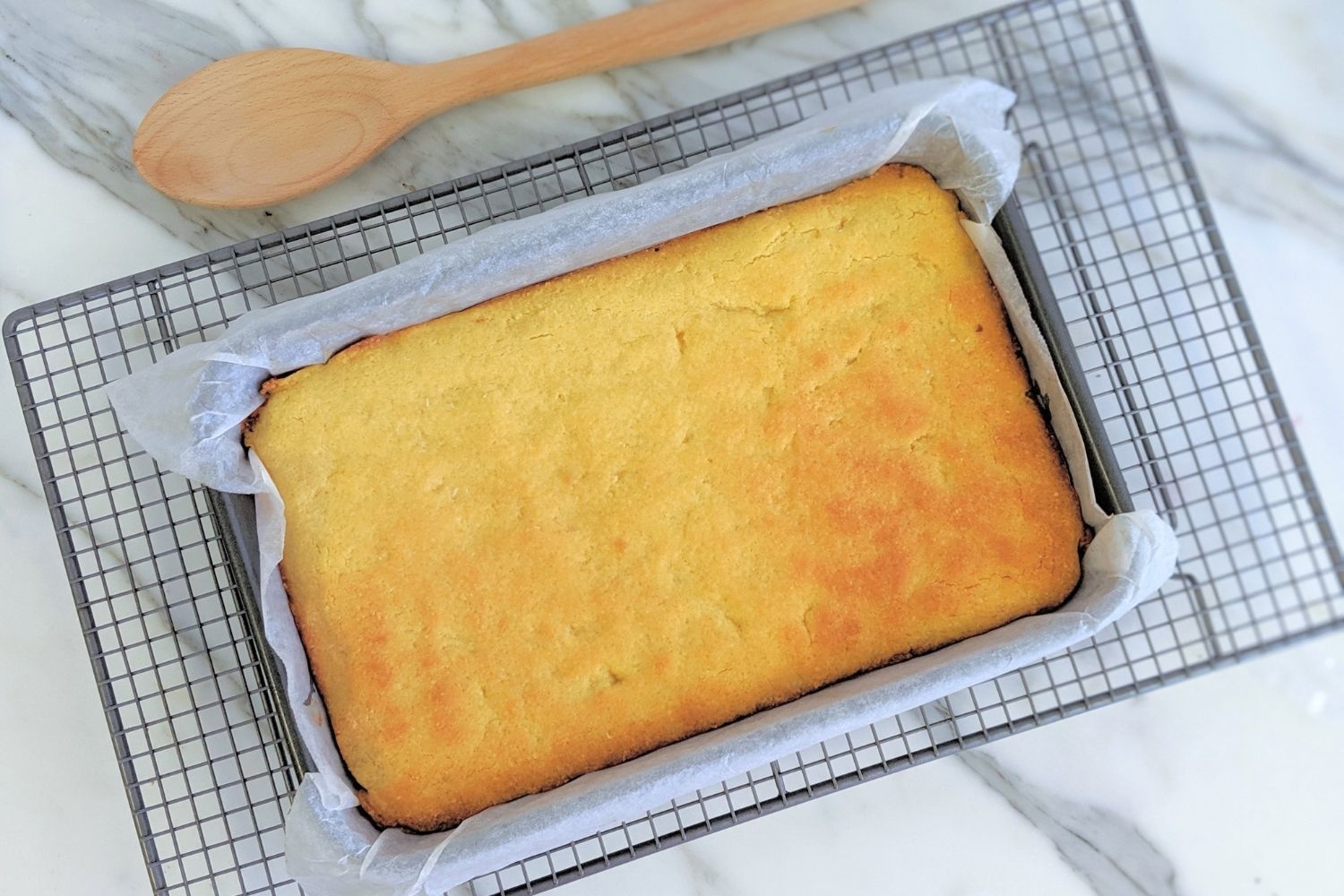 Easy Low Carb Slice Base
This Low Carb slice base recipe will give you a great base to create something unique. What we love about baked slices, is that you can pretty much go crazy with flavour combinations. They are also perfect for the 'bring a dessert' occasion. You can create a layered slice, or bake in your additions.
Low Carb Chocolate Coconut Slice
Are you looking for a little 80's nostalgia in your choccie treats? This Low Carb Chocolate Coconut Slice will take you back to cake stalls at school or perhaps your mum or nanna's recipe that you ...
Read more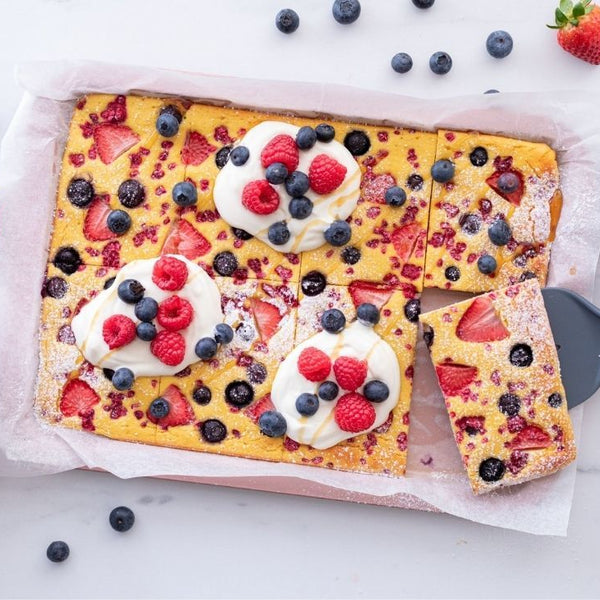 Keto Berry Pancake Tray Bake! Also known as Sheet Pan Pancakes. A great brunch-bake idea. Boost the protein and add your favourite protein-rich yoghurt like YoPro or Chobani - OR Dessert option - t...
Read more