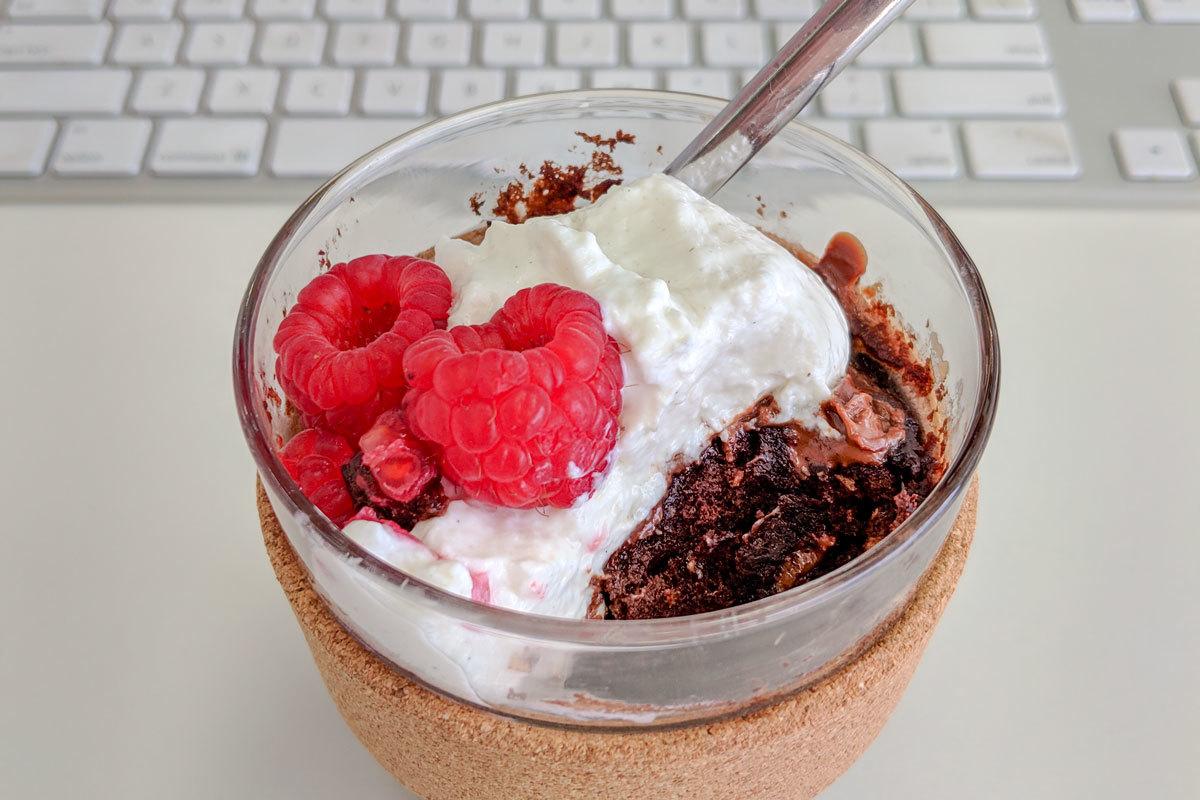 2 Minute Double Choc Protein Mug Muffin
These super quick and easy Mug Muffins are an amazing brekkie to go, arvo snack or after dinner sweet treat without the carb overload. Just a few simple ingredients makes this Protein Mug Muffin the perfect brekkie to whip up on a weekday as you're walking out the door! Car or train friendly too :) Get creative if you like and add in some other tasty ingredients such as coconut, nuts or frozen berries!!! Create the PERFECT brekkie or snack just for YOU! With 21g of Protein and just 9g carbs, these are sure a winner for your taste buds and waistline!
The most delicious and fudgey brownies ever! that also happen to be vegan. Enjoy a chocolatey treat for under 5g carbs per serve!
Read more
Low Carb Crumbed Eggplant Stack
This simple dish is a delicious brekkie or brunch option for vegetarians and non-vegetarians alike. I don't usually like eggplant, but coated in our new Low Carb Crumb mix I couldn't stop eating i...
Read more