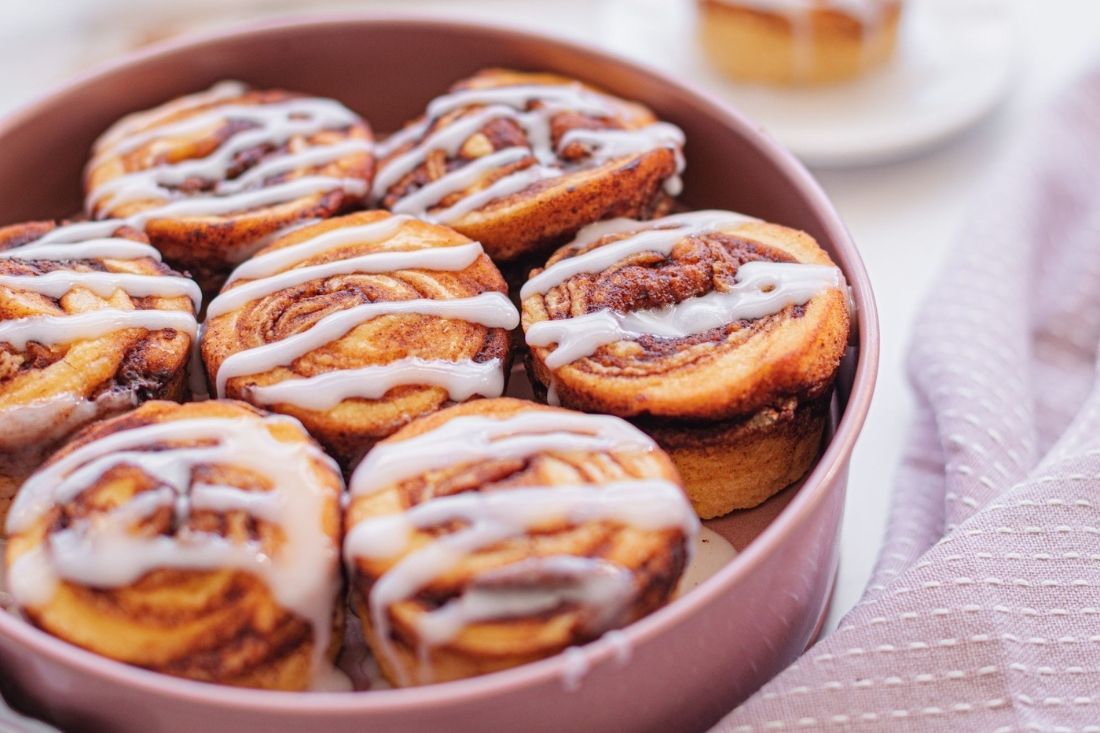 Sugar free Cinnamon Scrolls
Low carb cinnamon scrolls that are sugar-free & delicious! Normally, cinnamon scrolls are made from a bread dough with yeast, but these are made with our Low Carb Pancake Mix with an easy cinnamon swirl and Low Carb Icing. Only 2 grams of carbs per scroll (!!), these fluffy little bites will definitely satisfy a sweet carb craving, and make a perfect morning or afternoon tea! You don't have to be perfect with these, which makes them so easy to make.
Sun dried Tomato, Feta & Olive Loaf
This High Protein Sundried Tomato, Fetta and Olive Loaf is great for any time of day. Can be eaten for Breakfast, Lunch or as a snack. Would be great as a side with a soup or salad.    
Read more
Spinach and Feta Cheese Muffins
These meal prep & lunch box-friendly Spinach & Feta Muffins are packed full of healthy ingredients that make them high in flavour and SUPER low in carbs! The perfect size for a light snack ...
Read more