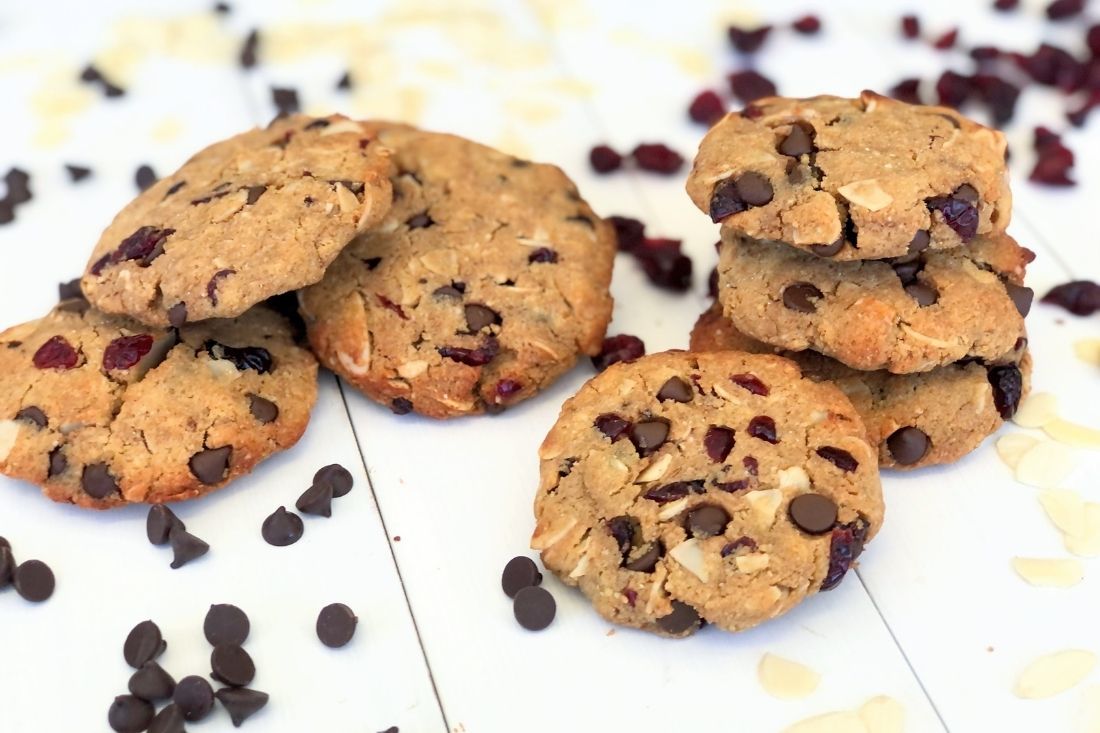 Protein Choc Cranberry Cookies
Protein Choc Cranberry Cookies are the PERFECT low carb + high protein snack. We added flaked almonds for extra CRUNCH and because a healthy dose of good fats means you will keep full for longer.
Even with the addition of dried cranberries these cookies still have less sugar than most snack bars found in your supermarket! Say goodbye to store-bought protein cookies!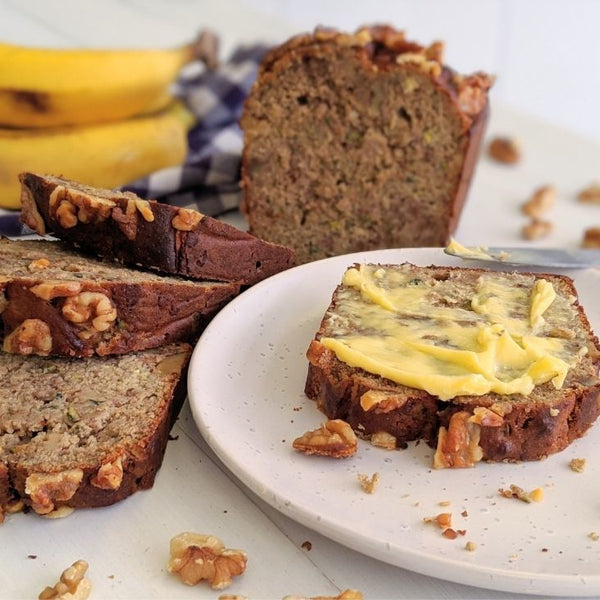 Protein Banana, Zucchini & Walnut Loaf
Enjoy this wonderfully wholesome Protein Banana Zucchini and Walnut Loaf! Packed full of so many nutritious ingredients you will be doing your body a favour. Adding zucchini to your low carb baking...
Read more
Banana Choc Chip Pancake Tray Bake
Low Carb Banana Choc Sheet-Pan Pancakes! What a great dessert idea! Perfect for kids and adults alike! Boost the protein and add your favourite protein-rich yoghurt like YoPro or Chobani - OR Desse...
Read more