Protein Pizza launches at Sydney Fitness Expo - gets the tick of approval from Women's Health Editor
FOR IMMEDIATE RELEASE
---
Pizza 🍕🍕 has finally got the makeover it has been asking for with the release by PBCo. of its ready-made Protein Pizza Base.
You can now eat pizza every day with ready-made PBCo. Protein Pizza Bases with 4 x the protein and 75% less carbs than regular pizza. Each base has 50g of protein, is vegan and all natural. Mmmmm Pizza
Women's Health Editor, Jacqueline Mooney after getting her hands on the Protein Pizza said
"Absolutely Spectacular! 10 out of 10", "I absolutely can't wait for the pre-prepared bases to be available!!"
Launching at the Sydney Fitness Expo to rave reviews, the PBCo. Protein Pizza Base is available online now and in retail shortly.
Love a Margherita, maybe a Hawaiian, Vegetarian or Meatlovers… do you love pineapple on your pizza or not? Anchovies?
Yep, your taste buds can be flowing again by cooking up a storm with the Pizza you love without feeling the guilt. Got mates that are keto 👍 vegan 👍 pizza lovers 👍 need protein for muscles 👍 low carb diet 👍, yes this Protein Pizza ticks all the boxes while getting that finger licking goodness!.
Luke Hopkins, co-founder of PBCo. said:
"If we're going to make Australians fitter, healthier and happier, it's not going to happen by getting them to cut out all the foods they love, it's by giving them better, tastier and healthier options for all the foods they love!".
So let's bring Pizza back and make it even bigger and better by making it available for everyone!
About PBCo.
Going from strength to strength, we make healthy living fun with our range of nutritionally enhanced foods. From our range of low carb baking mixes that are sold in Australia and New Zealand, we now create and innovate across a range of categories with our high protein, low carb products.
We believe in the power of food to change people's lives so they can be fitter, healthier and happier!
For high resolution images of our new Readymade Pizza Base, click here.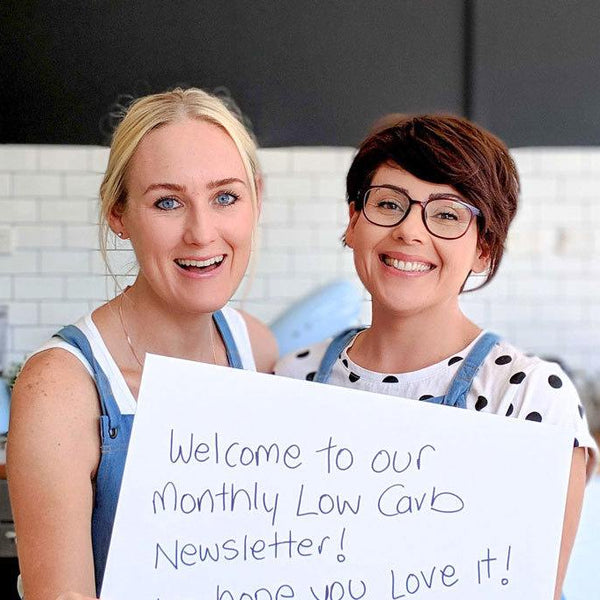 The Low Carb Newsletter - April
Welcome to our monthly Low Carb Newsletter! Our goal each month is to find the latest and greatest Low Carb products, places to eat, information, and inspiration for you. This month we will be ...
Read more