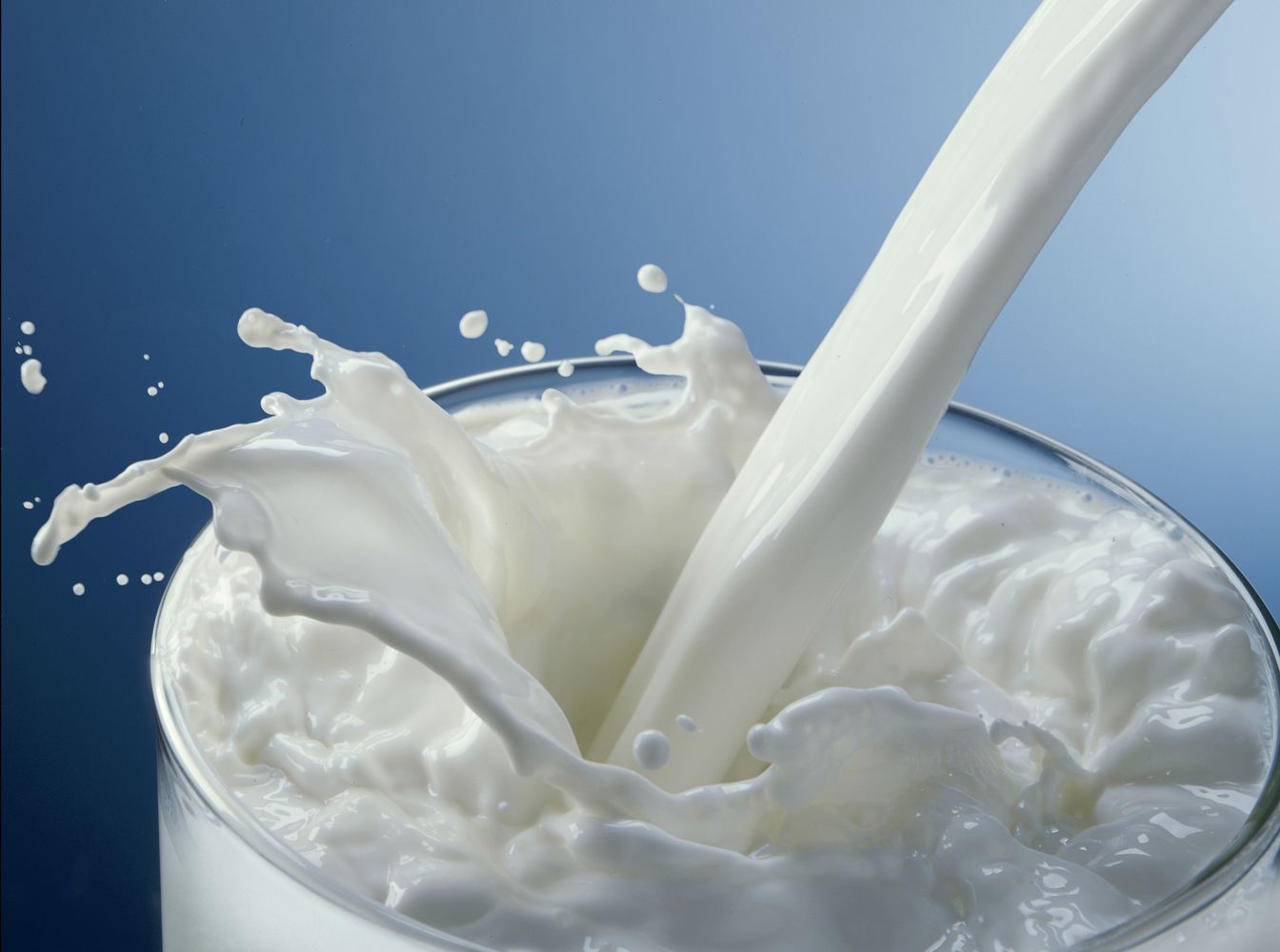 Low Carb Milk - Quick Reference Guide
Low Carb and Keto Milk: Everything You Need To Know
Do you drink milk regularly
🥛
? It can be hard to know exactly what to eat and drink when you're living low carb. Particularly, with the rise in so many different kinds of milk, cow's milk is not the only option today. You have oat milk, cashew milk, unsweetened soy milk, and other lactose free milk. The list just goes on...
We've put together this quick reference guide for low carb and keto friendly milks, so you can make the best choices FAST! Covering milk and milk alternatives, know what to get at the supermarket or when ordering at cafes. We've also included some tips on lowering the carb content in some of your favourite drinks.
Quick Reference Guide
This list is of milk or milk alternatives with 5g carbs or less per 100ml:
All values are per 100mls. Values sourced from
Food Standards Australia
.
Most dairy milks (regular, lite and skim) have similar macros – we chose Dairy Farmers as it's a known brand.
☕️ Is my morning coffee Low Carb?
A regular takeaway coffee has about 300mls of milk (small has 210mls), so basically double or triple the figures above to see how many carbs are in your coffee! Starting your day with a regular latte from your local café is around 15g of carbs before you even eat anything. We know how important your morning coffee is, and it's equally important that you really enjoy it
☺
️
Here are some ideas to reduce the carbs, whilst still loving your mornings :)
Don't add sugar

– 1tsp of sugar will add another 5g of carbs on top of the 15g (from milk), so opt for a

natural sweetener

like

Natvia

which most cafes offer.

Try Almond Milk or Coconut Milk

– Make sure it's

unsweetened

which would have about

half the carb

content of soy milk and full cream milk.

Short Black or Double Espresso - An aquired taste for sure. But the lowest carb option, next to a long black, see below.
Long Black

– The longer version of the above, which means there is more water, so I guess it also lasts longer. I prefer an iced long black, good way to get hydrated and caffienated at once! haha.

️

Long Black with some cream

– This is a great coffee order that has minimal carbs while still giving you that creamy flavour.
Have ONE coffee only
– Stick with your usual coffee order and then tweak the rest of your day's carbs or calories to make room for it. This is what I do – my first coffee of the day is a double shot flat white (yum!) with protein milk, and my vanilla collagen creamer, which makes it very filling and delicious! The rest of the day is then just black or macchiatos.
Make other beverages Low Carb too!
If you're not a coffee lover, don't worry! You can also lower the carb content in other beverages – keep reading.
Tea 🍵
When it comes to regular tea with milk, it doesn't really matter what milk you choose since you're only adding a dash. If you like your tea milky, you can opt for regular full cream or skim, but if you are following a very low carb
diet <20
, you may choose a lower carb option such as unsweetened almond milk.
Smoothies 🥤
Who doesn't love a refreshing smoothie to beat the heat?! For smoothies, you can opt for almond milk or coconut milk, but watch out for added high carb fruit additions like banana. If you are making your own, you can make smoothies with water and a flavoured protein powder, or a nut mylk of choice.
Milkshakes 🥛
Milkshakes are frothy deliciousness and popular with the kids too. You can opt for almond milk or coconut milk but watch out for added carb content from sugary flavour additions like syrups. For a healthier, keto-friendly chocolate milkshake, we replace sugary ingredients with
cocoa
and
natural sweeteners
.
What's the best Low Carb Milk for baking?
Great question! We always use unsweetened
almond milk
in our recipes as it is the lowest carb whilst still performing really well in baked goodies
😋
Unsweetened almond milk has up to
80% less calories
than regular dairy milk, making it
low in carbs and sugar
. It is high in
vitamin E
and naturally lactose-free, dairy-free and vegan friendly. However, with all our recipes, you may use any milk of choice.
Here are some of our favourite low carb recipes using unsweetened almond milk:
Low Carb Carrot Cake

– Packed full of healthy ingredients

🥕

to keep you full, this is great for morning or afternoon tea! Pair with your beverage of choice.

Mini M&M Protein Cookies

– A guaranteed winner with the little ones (and adults too

😉

), this is a perfect chewy cookie

🍪

whilst still low in carbs and sugar!
What's the best Low Carb Milk for a Keto diet?
If you're looking to replace regular dairy milk and looking for some healthy alternatives, we definitely recommend
unsweetened almond milk or coconut milk
. They're the most popular dairy-free, keto friendly alternatives and offered at most cafes too!
IMAGES HERE OF COCONUT MILK AND ALMOND MILK
Unsweetened almond milk is still naturally sweet, with a subtle nutty almond flavour. We love using this in our baked creations and coffee orders! Coconut milk is made from coconut meat which is why it has a rich sweet nutty flavour. There might be varieties in terms of thickness, which is preferred if you want a creamy, strong coconut flavour.
Which Low Carb Milk would you like to try? Don't forget to share this with someone who might find this useful!
Are you looking for ways on how to be active? Then you've come to the right place! There's no denying, our bodies were designed to move. Physical activity is extremely important for our health,...
Read more
Low Carb Bread - The best in Australia
Bread! It's one of the HARDEST things to give up when switching to low carb. Over the years we've seen some new low carb bread options pop up in our supermarkets or online, so we thought we'd dive ...
Read more