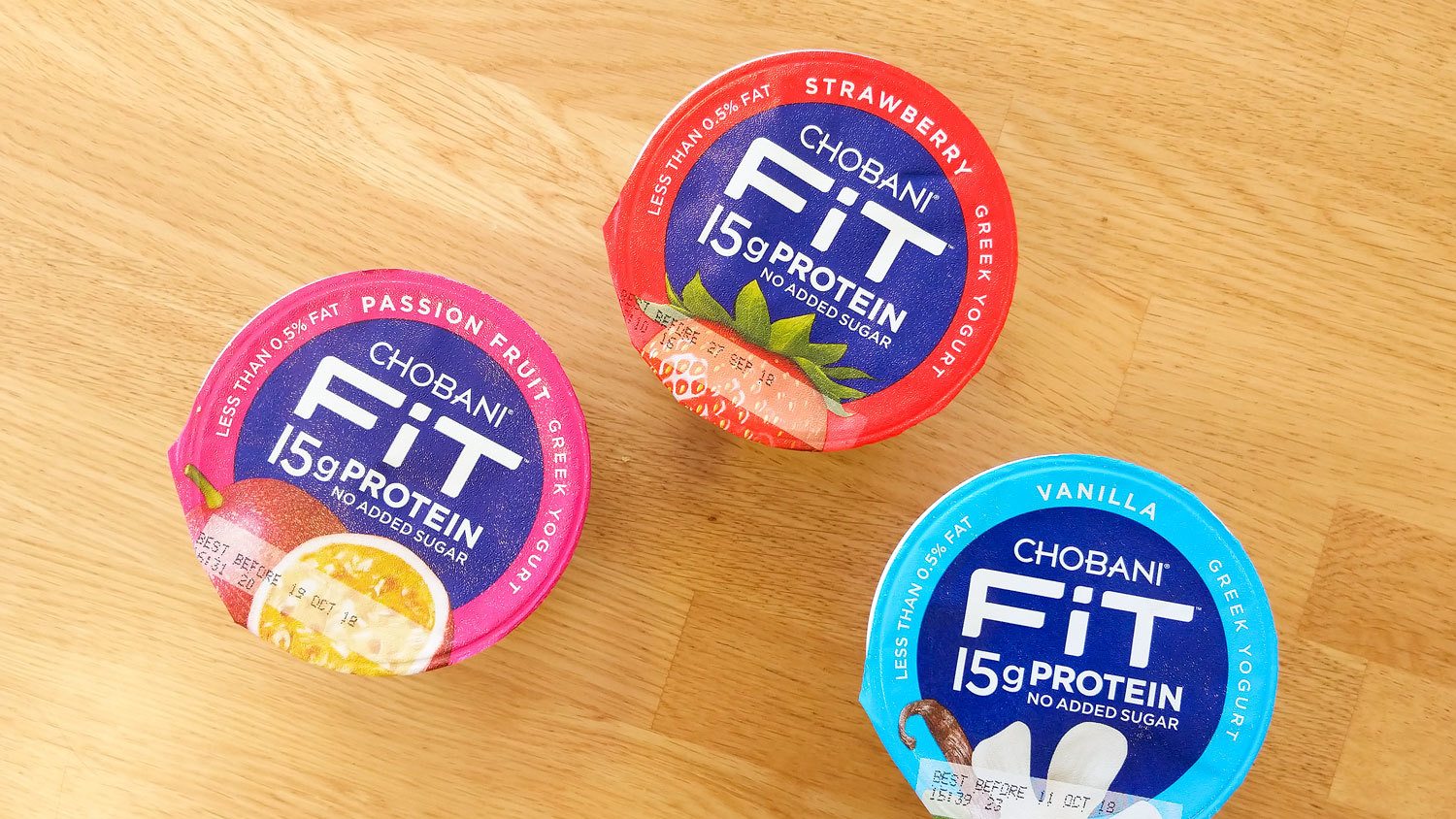 Chobani FIT Protein Yogurt ? // Product Review
I first spotted this Chobani FIT Protein Yogurt about a month ago and had a good chuckle at the blatant "me too" nature of the product. I mean the packaging is probably about as close to YOPRO's as you can get without getting sued for passing off. But leaving the yogurt business up to the yogurt businesses, from a customer's perspective, how does this Chobani FIT Protein Yoghurt stack up?
How does it taste, what's the texture like, how does the nutrition compare?
With these questions all running through my head, I popped up to my local Woolworths and grabbed one of each of the range they had available and dove right in…
So first things first, how does Chobani FIT Protein Yogurt taste?
It actually tastes really good. This should come as no surprise as Chobani yoghurts in-general are quite nice but you can often have a taste compromise when a brand releases a new "healthy version" of their products. This is not the case here though. I tried the strawberry one for comparison as I'd recently devoured a strawberry YoPro so it was fresh in mind. I'm going to go out on a limb here but I think the Chobani FIT Protein Yoghurt might actually have the edge (although only
just
). It tastes like real strawberry which is the most important thing for me. I'm not a fan of artificial tasting flavours so there are some big brownie points there. It's a delicious, creamy, smooth texture too and taste about what you'd want from a fruit yogurt, but doesn't have the huge sugar hit which is fantastic.
So, what is in Chobani FIT Protein Yogurt?
The ingredients listed on my Strawberry flavour Chobani FIT Protein Yoghurt are:
Low Fat Yogurt (90%) Milk, Enzyme (Lactase), Live Yogurt Cultures>, Strawberry Blend (10%) Contains Milk (LH: Obviously)
Ingredients are taken from the packaging on the 10 September 2018 and may differ to what you see on yours. So, a pretty standard, albeit long ingredients listing there. There's nothing out of the ordinary or anything artificial which is great to see. I do think YoPRO has the lead on them here as YoPRO's yoghurt ingredient labels tend to be a bit shorter and cleaner.
Nutritionally, how does Chobani FIT Protein Yogurt compare?
If you've taken a look at a YoPRO yogurt recently you'll see the similarities. In case you haven't, I've listed the macros out below for both Chobani FIT Protein Yoghurt - Strawberry as well as YoPRO Strawberry flavour, and then for a shocking comparison, a "regular" strawberry fruit yoghurt.
Per serve (170g), a Chobani FIT Protein Yoghurt contains:
✅ Energy: 405 kJ (97 Cal) ✅ Protein: 15.7g ✅ Fat: 0.3g ✅ Carbs (total): 7.4g ✅ – Sugars: 5.2g Information is taken from the packet. 10/09/18
Let's compare that to a YoPRO Strawberry Yogurt (160g):
✅ Energy: 400 kJ (96 Cal) ✅ Protein: 15.5g ✅ Fat: 0.3g ✅ Carbs (total): 7g ✅ – Sugars: 6.5g Information is taken from Woolworths website. 10/09/18 As you can see there is so little difference between these two products from a nutritional perspective that it wouldn't be incorrect to call them identical.
How does it compare to a "regular" strawberry yoghurt?
For the purpose of comparison, I've used a Watermelon and Strawberry yoghurt by Gippsland Dairy as these are always available and seem to be quite popular. One serve is a whole tub, which is 160g (same as YoPro). ⏺ Energy: 978 kJ (232 Cal) ⏺ Protein: 8.5g ⏺ Fat: 9.3g ⏺ Carbs (total): 28.8g ⏺ – Sugars: 27.2g Information taken from website. 10/09/18 So, as you can see, the protein level in a Chobani FIT Protein Yoghurt is about double a "regular yogurt", but more shocking is that a regular yogurt has about 5 times as much sugar! The extra 22g of sugar works out to be about 5.5 teaspoons of sugar! Imagine putting 5 and a half teaspoons of sugar in your coffee ?.
Did Chobani FIT Protein Yogurt deliver on its promise?
Yeah absolutely. Nutritionally it stacks up really well both against a regular fruit yogurt, and it matches the class leader, YoPro which means it's nutritionally fantastic too. As I mentioned before, from a taste perspective I think Chobani FIT Protein Yogurt might even be a little bit nicer than YoPro, but there's such a minute difference that you might prefer the other. Both are fantastic though. Given the incredible similarities between the two brands, I would just suggest buying whatever one is on special.
Where can you buy Chobani FIT Protein Yogurt?
I've seen it in both Coles and Woolworths and I assume it's in IGA's and many other grocery shops too. It has a RRP of $2.25 but as with most yogurts, it's regularly on special, especially whilst it's still relatively new and trying to steal some market share from YoPro.
What other high protein yoghurts are there?
Well, YoPro is the other clear contender. You can read my full review of YoPro using the link below.
Have a product you want to see reviewed?
Let me know by commenting below! I'm always keen to see what you guys find and I love food :) All these reviews are just of products I've found myself and loved… or not loved. None have or will ever be paid promotions, that's just not my bag. Cheers, Luke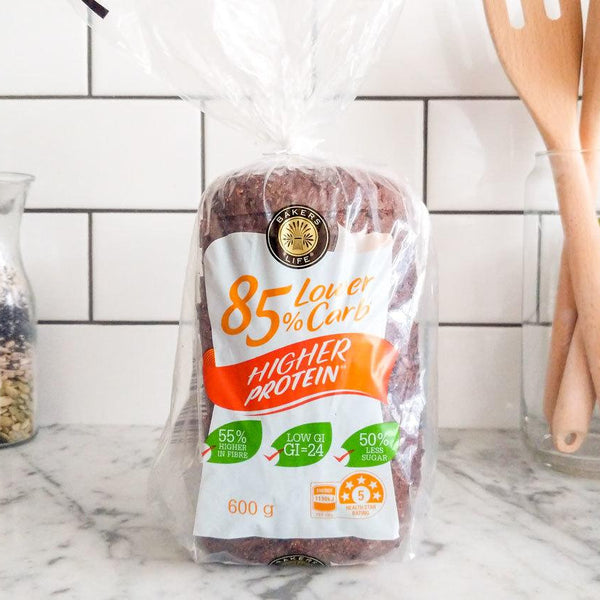 I'm back... 🤓 I thought I would put some travelling tips together that I found useful on my holiday and share a little of the food adventures with you. Can you enjoy local pastries, dess...
Read more