AMAZEBALLS Crunchy Cheese Balls by Ashgrove // Product Review
You will have noticed it's been a few weeks since
my last product review
. The reason was simply that I hadn't come across any products that had wow'd me – that is until came across these Amazeballs Crunchy Cheese Balls by Ashgrove at the Naturally Good Expo. I'd been looking everywhere in Australia for a product like this after my sister, Anna brought back a packet of Moon Cheese from the states. The moon cheese was very similar to this and after catching up with Ashgrove Tasmanian Farm recently, I found out it uses the same proprietary process to "puff" the cheese. My reaction to tasting these at the Naturally Good Expo must have been so impressive that they gave me a packet to take home :) Either that or they wanted me to go away and stop eating all their samples haha. Either way, I'm ok with it.
So, how do these Amazeballs Crunchy Cheese Balls taste?
Freakin Amazeballs ? Yeah I know… but it had to be said. I've been searching so long for this you could argue the anticipation is unmatchable, but these Amazeballs Crunchy Cheese Balls do not disappoint at all. The taste is smooth and buttery, with a mild cheddar flavour which I think could be a touch stronger, but since they're made from 100% cheddar cheese, it comes down to the starting cheese and the process I would assume. The texture is fantastic too, crunchy but not sharp or too hard. It's not as light as say a cheezle type thing, but more of a firm crunch. Because of the higher fat content they dissolve really nicely without giving any small crumbs to get stuck in the back of your throat.
So, what is in these Amazeballs Crunchy Cheese Balls?
Cheese.
These ingredients listed below are for the cheddar cheese variety (they also do a Havarti which is awesome):
Cheddar cheese (pasteurised cows milk, salt, non-animal rennet, culture), anti-caking agent (potato starch).
You can see I wasn't kidding when I said "Cheese". I absolutely love how simple this is. The addition of the anti caking agent is simply to stop the cheese balls from sticking together. And looking at the nutrition you can see that with less than 1g of carbs per 100g, there can't be much in there at all. The non-animal rennet means if you're a vegetarian you can enjoy these as well. Furthermore, as you'll see below, these are Gluten Free too. Added bonus :)
Nutritionally speaking, how do these Amazeballs Crunchy Cheese Balls compare?
Well, there's nothing really to compare them to as they're the only product of their kind on the market in Australia. As a snack, they are the perfect nutrition for me, a good amount of fat and protein, and basically zero carbs. One pack of Amazeballs Crunchy Cheese Balls (50g) has 2 serves according to the NIP (Nutritional Information Panel), although I think it's more realistic to say once you pop you can't stop, and you'd end up eating the whole packet. That said, per serve (25g): ✅ Energy: 598 kJ (143 Cal) ✅ Protein: 8.9g ✅ Fat: 11.8g ✅ Carbs (total): <1g ✅ – Sugars:<1g #Information taken from packet. 03/05/18 Even better – it's made from over 99% Australian Ingredients. You'll often see this on cheese sold in Australia and it's the simple fact that the rennet (both animal and non-animal based) isn't made in Australia. I'm sure if it was, they would use it!
Did it deliver on it's promise?
Unequivocally yes. It's cheese. It's crunchy. It's amazeballs. There's not much more to say really!
So where can I buy Amazeballs Crunchy Cheese Balls?
They're available to purchase through their website, and in selected IGA, Coles and Woolworths. The stockist page on their site I'm guessing is for ALL of Ashgrove's products not just the Amazeballs Crunchy Cheese Balls.
Have a product you want to see reviewed?
Let me know by commenting below! I'm always keen to see what you guys find and I love food :) Finally, incase you're wondering, none of my product reviews (including this one) are or ever will be paid promotions. Unless Elon's reading in which case I'll happily say nice things if you give me a Tesla Roadster ? All these reviews are just of products I've found myself and loved, or not loved. Cheers, Luke
Since you must love cheese, check out our favourite cheese loaded recipe!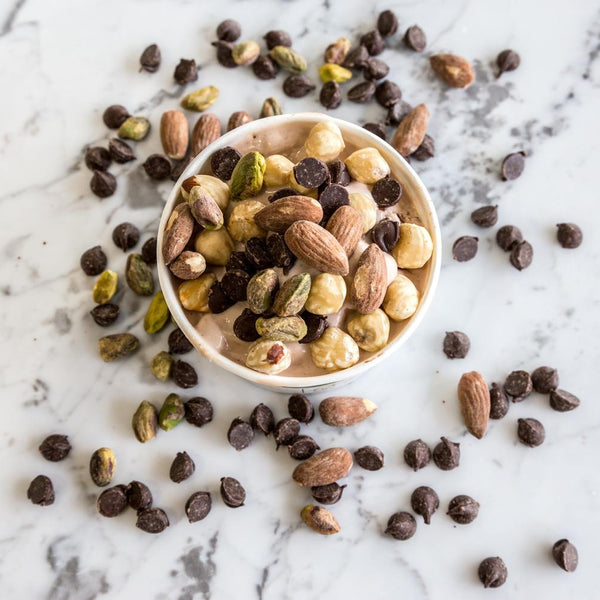 The Best Low Carb Almond Milk Blends
This review is for blends and flavour variations of Almond Milk found in your supermarket. People are using flavoured almond milk's in their smoothies, baking, or to add a hint of flavour to coffe...
Read more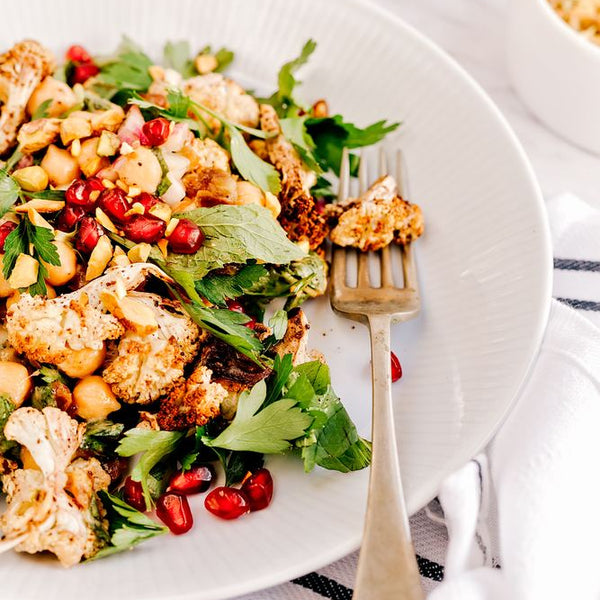 How to be Keto and Plant Based
My motto in life is that anything is possible – if you want something badly enough then you can make it happen. In this case, if you want to combine the Keto and Plant Based diets – then of course ...
Read more