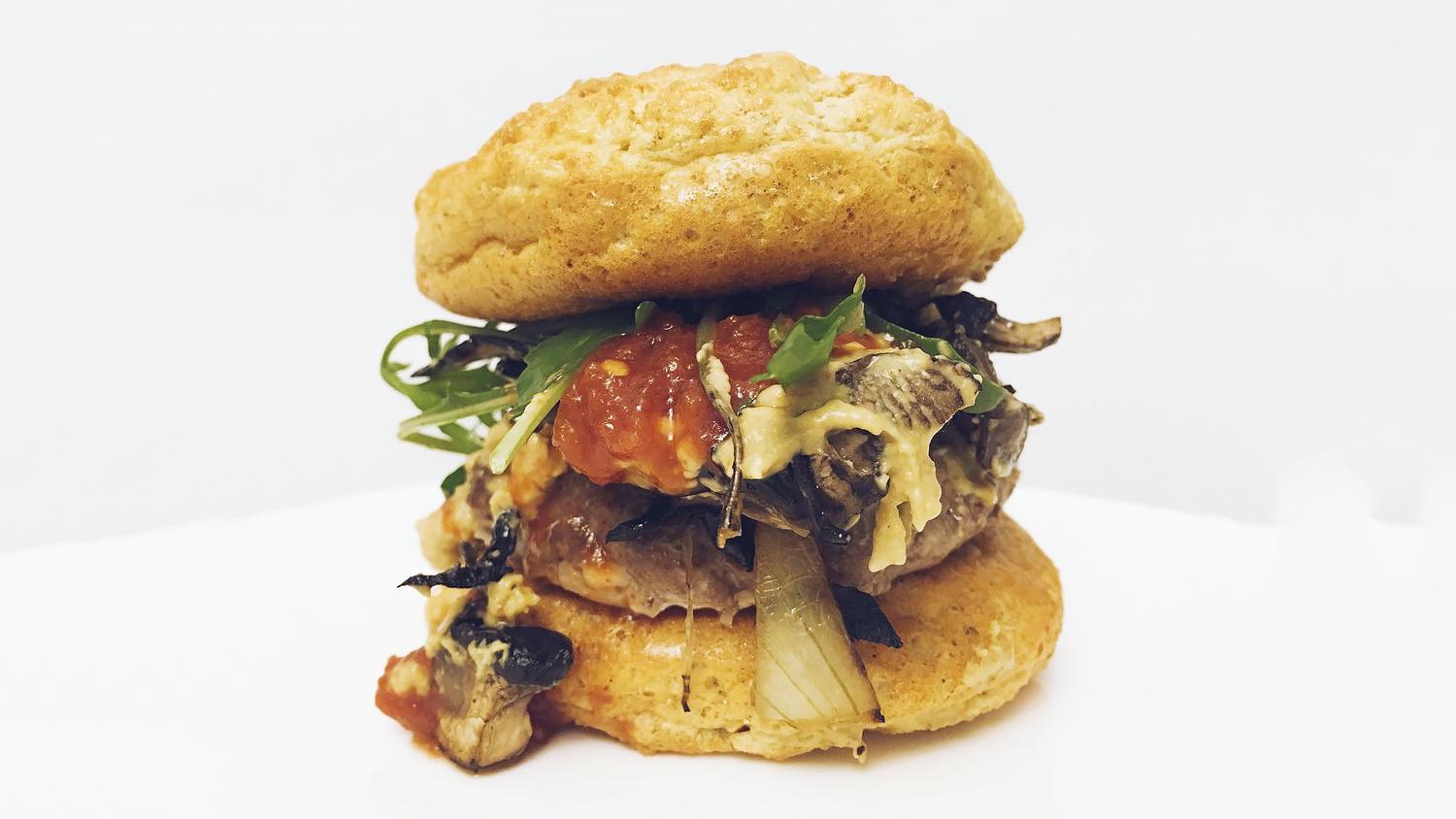 Natalie's Low Carb Burger Bun
Recipe courtesy of the creative Natalie...check out her Instagram or Snapchat @nat_hax "Fit Burger Time! Made this epic burger stack with the Protein Bread Mix. This whole burger has 35g of protein! Organic Lean Beef Burger w Truffle Mushrooms, Low Cal Vegan Cheese Sauce, Caramelised Onions, Homemade Ketchup and Rocket, YEAH."
10 Buns
1 packet of Protein Bread Mix 1 tsp white vinegar 120g egg whites (@pureggandlifeplus) 450ml water 1 Tbsp baking powder (@bobsredmill)
--Preparation Preheat your oven to 180 degrees celsius. Line a muffin tray with 12 muffin wrappers and lightly spray with oil. --Method Pre-heat oven to 180°C. In a bowl, beat egg whites and white vinegar until stiff peaks form. Add baking powder, The Protein Bread Co's Protein Bread Mix, and water. Fold gently until just combined (don't over mix). Lightly spray a doughnut pan or large muffin tin with oil. Spoon mixture into each hole until just full. (TIP – for easier pouring, spoon mix into a spouted cup to pour into the holes). Bake for about 7 minutes or until a toothpick inserted comes out clean. Let cool for a minute before removing from pan. Enjoy!
On the hunt for a delicious, healthy low carb pizza base recipe? Then look no further! Enjoy your guilt free, low carb pizza! Once you've made the base, just add your favourite low carb toppings :)
Read more
This fantastic low carb Mediterranean recipe has been sent through from the one and only Nicole Frain from Clean Treats.
Read more