Chia Jam Drop Cookies
Jam Drops are a childhood favourite of mine. Replacing the jam with an easy-to-make Berry Chia Jam and using our Plant Based Cookie Mix makes these a healthy option – low carb, gluten free, high protein, and with no added sugar. The chia seeds and our base of healthy nuts and seeds gives these cookies heaps of added nutrition – without tasking like it!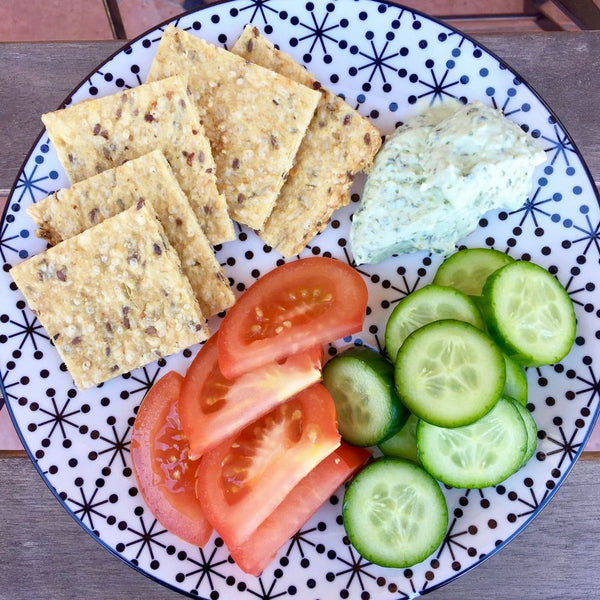 Chilli Parmesan Low Carb Crackers
These Chilli Parmesan Low Carb Crackers were inspired by the flavours of  Wow Bites - Chilli, Garlic, Herbs and Parmesan. These were yummy, super thin and moreish. Our version is still super low in...
Read more
Inspired by Ritter-Sport Honey Salt Almonds Bar, this 4 ingredient almond crunch chocolate is the perfect fix for that mid-afternoon chocolate fix, with under 5g of carbs per serve. Crunchy, salty,...
Read more