Cherry Ripe Protein Cookies
Need to satisfy a cherry ripe craving? If so, these protein cookies are for you. Just under 7g carbs and close to 12g protein, a super filling snack or meal to satisfy your cherry chocolate cravings.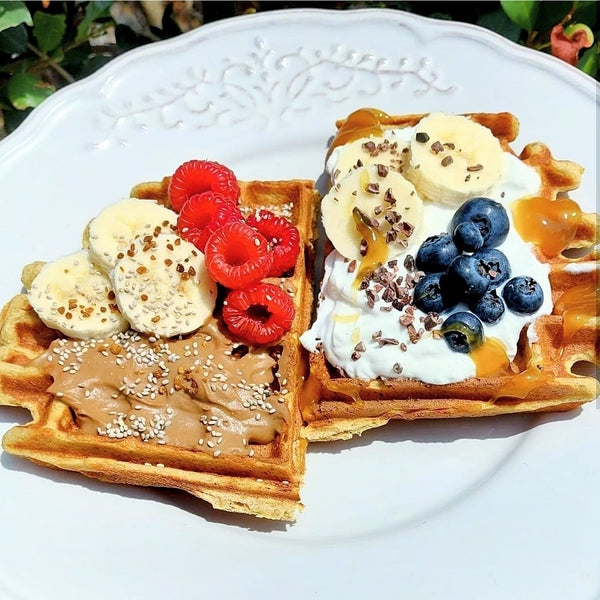 These low carb waffles made with our Protein Pancake Mix are so quick and easy to make. Even faster than pancakes! It takes about 1 minute to mix everything up, 2 minutes in the waffle iron and you...
Read more
Low Carb (GF) Porridge - Healthy & Nutritious! Check out how easy it is to make your own. 1 serve of our low carb porridge has only 4g carbs! How comforting is a bowl of warm porridge. warm-up ...
Read more