Smashed Berry Low Carb French Toast
Smashed Berry French Toast has a whopping 25g of Protein per serve. A perfect 'brekkie in bed' recipe for Valentines Day or Sunday mornings.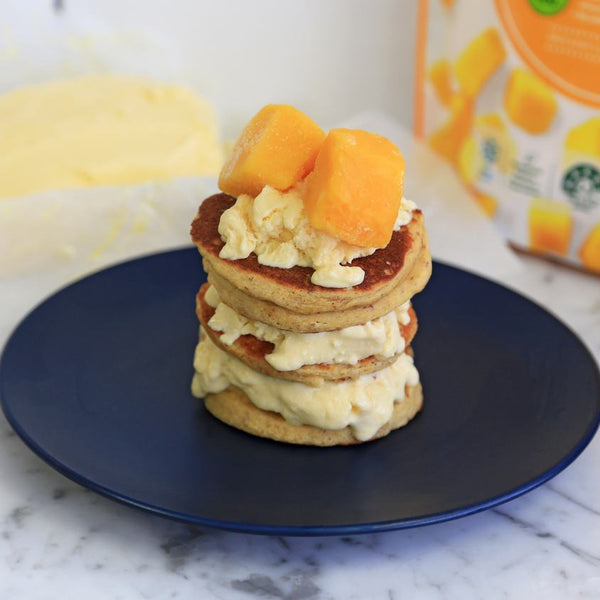 Frozen Protein Yoghurt Pancakes
This is just perfect for a pre-workout, post workout meal or a weekend breakfast treat Frozen Yoghurt yields 4 Servings. Nutritional Facts based upon 1 Serving of Frozen Yoghurt served with 110g of...
Read more