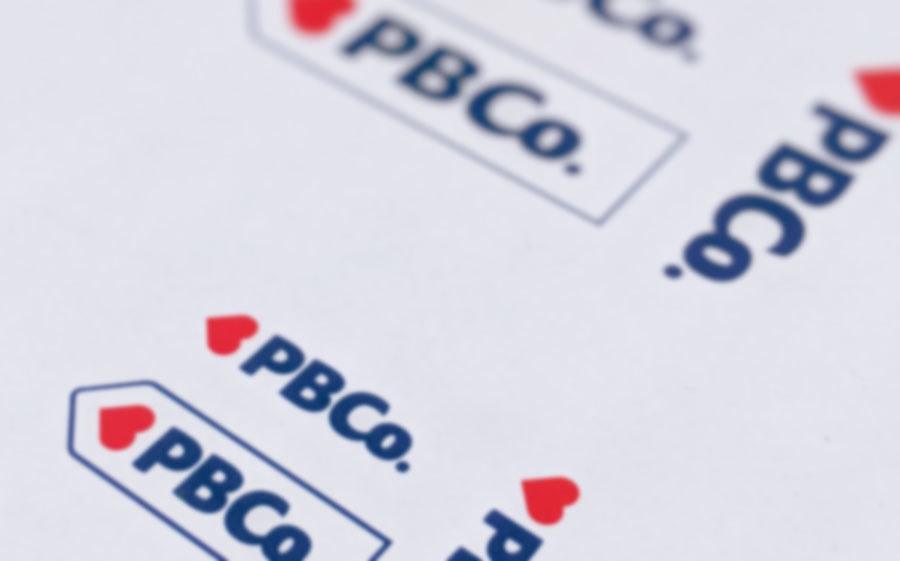 Why we've changed our name from The Protein Bread Company to PBCo.
To do this story the justice we deserve, we have to go back a few years…
Eight of them to be exact, back to 2010 where a young ambitious cafe owner started to recognise a trend amongst her customers coming into her Darlinghurst cafe each morning.
At first it started with requests "big breakfast, no toast", or "scrambled eggs and bacon, no toast thanks". At first she thought it was just a few customers with dietary needs, but as the days rolled on, the frequency of requests increased and being the savvy small business owner that she was, she dug a little deeper and enquired with a few customers about why the request to ditch the bread?
After speaking with a few customers she had noticed two distinct trends:

Customers were asking for their meals without bread, and then left wanting because they'd "missed out".
Customers choosing to have the bread, but then feel guilty about eating it.
The reasoning: a slow but steadily increasing recognition that these customers didn't like the way that too many carbohydrates made their bodies feel. "Heavy", "lethargic", "chubby" – not words you expect to associate with food which should be leaving you energised, powered, ready to take on the world!
Recognising the insanity of this lose / lose situation, this young ambitious cafe owner set out to create a better bread. A bread that was low in carbs, but high in protein and packed full of quality ingredients, fibre and nutrients…
This ambitious small business owner was, of course, Anna Hopkins, and the cafe, Wholemeal Cafe located on Flinders St, Darlinghurst Sydney.
The birth and evolution of Protein Bread
Fuelled by the determination to achieve the impossible, Anna started researching different lower carb bread recipes she found online but none of these were quite right. So she started researching low carb ingredients and decided to come up with her own recipe.

She mixed and baked and tested handfuls of different combinations of ingredients. Getting into the cafe at 3am in the morning to test and refine the recipe with the latest ideas, before she needed to start regular opening procedures for the cafe.
The earliest version of this better bread was a flat pita-style bread – but light and airy this bread was not. Being the good brother and willing taste tester that I was, I distinctly remember describing one early iteration as "a concrete frisbee" but unbeknown to me this very version was already on the menu and customers were loving it.
The feedback was streaming in and this cycle of tweaking, testing, and improvement continued for a few months before finally, in 2011 we had what we could safely call, a loaf of bread!
It was still denser than regular bread, but the nutritional qualities were like nothing else. The requests came pouring in from customers having tried the bread on the menu, to purchase a loaf (or 5) to take home with them.
For these early customers, this bread represented so much more than something to whack vegemite on in the morning… Protein Bread gave them a sense of normality, it meant that they no longer had to miss out, no longer had to feel guilty about having a sandwich…
From Darlinghurst to Birdsville
Due to the cafe's incredibly strong presence on Facebook, requests for Protein Bread came in thick and fast, from all corners of this country, and beyond: "Can you get this in my local cafe", "can you send me a loaf", "how can I try Protein Bread?".
The hunger for a better bread rose all across Australia but as as we tried to service these requests, it quickly became evident that the logistics of sending fresh bread, across this huge, hot, continent of ours could not be so easily resolved.
Stuck with the notion of how to provide these customers with the solution they desired, we came up with the idea to take a few steps back and instead of sending the finished loaf, we reformulated the recipe and turned it from Protein Bread, to Protein Bread Mix – a dry, shelf stable, baking mix much more suitable to national distribution.
With my background in advertising and technology, I setup a website and an online shop and we started sending our new Protein Bread Mix (and Protein Pancake Mix) to all corners of the country.
I remember in the early days after launching the online shop, I would excitedly text Anna every single time we got an order. As the demand grew so quickly, this soon became a bit annoying and she asked me to stop.

Luke Hopkins

From mixing bowl to state of the art blending facility
For the first couple of years we had just two products – Protein Bread Mix, and Protein Pancake Mix. We were incredibly focused in growing the business and having just Anna and myself as the only two "employees" we kept it as simple as possible for as long as possible, but it wasn't too long before we simply couldn't keep up with the demand and we had to grow our team to be able to keep up.
With our new larger team we were able to put our attention into new product development. We'd solved bread and pancakes, but what about pizza, muffins, cakes – all these products that people love to eat, but traditionally are really bad for you – packed full of white flour and sugar, and certain to not leave you feeling great!
In the early years of The Protein Bread Company, our "blending facility" was a large stainless steel mixing bowl in Anna's apartment in Maroubra, Sydney. Our batch size, just 3kg, or 10 packets at a time. It was simple, but with Anna's background in operational efficiency at McDonald's we had products flying out the door in no time!
Over the next few years we grew in and out of a number of manufacturing facilities including some third party manufacturing, but in 2017 we decided in order to be able to deliver innovative new products to market quickly, and to ensure the quality of products we demand for our customers we acquired some space in Marrickville, Sydney and started the build of our new state of the art blending and packing facility.
Our batch size grew by many orders of magnitude and our capacity to be able to service our ever-increasing customer base through our online shop in Australia, New Zealand, and The United States, and through our extensive range of retail stockists all across Australia.
The end of fresh loaves
In 2018 we had a tough decision to make: do we continue to try and grow our business around the ready-made loaves of Protein Bread, which due to being a refrigerated product, were going to be limited to the east coast of Australia, or do we focus 100% on our range of nutritionally superior baking mixes…
It was an incredibly tough decision to make as there were many thousands of people who LOVED our Protein Bread loaves, but ultimately we couldn't do both so we had to make a call.
When faced with a challenge, the most important thing to do is not to jump into it, but to spend the time to formulate the right question.
The question we came up with: What is going to enable us to help the most amount of people, to become fitter, healthier and happier?
After that, it was clear that it was the right thing to do to shut down the baking component of our business and focus on expanding our amazing range of nutritionally superior versions of everyone's favourite foods and making these accessible to as many people as possible across Australia, New Zealand, and The United States, and beyond.
That brings us to now… why the change to PBCo. ?
So much more than bread.
As you've probably concluded by now, the value which we offer to our amazing loyal customers is so much more than bread alone. The way in which we're going to help 5M Australians and 20M people globally extends way beyond the east coast of Australia…
We needed a name which honoured our origins, reflected the fact our values and dedication to delivering top quality nutritionally superior products will never change, but at the same time enabled us to grow and expand our offering way beyond the humble loaf of bread.
A rejoining of two brands.
Back in 2015 we recognised within the health food space, there were two distinct types of customers; one being interested in high protein, low carb foods, and the other being interested in simply low carb foods.
We made the decision then to create a second brand to really help this customer that just wanted low carb baking mixes - leaning towards sweet rather than savoury tastes.
This brand, which was led by The Protein Bread Co. Co-founder, Anna Hopkins was set up and named Anna's Low Carb Kitchen. And myself, Luke Hopkins lead The Protein Bread Co. with it's greater focus on health and fitness, more closely aligning to my own goals and interests.
Anna's Low Carb Kitchen has operated for a number of years and has delighted tens of thousands of people with it's incredibly delicious range of sugar-free, low carb cupcakes, pancakes, and more.
…
Mid 2017, after speaking with hundreds of customers from each brand and asking each of them about their food journeys, their preferences, dietary requirements and interests we were surprised to discover that there was significant similarities in customer needs, between the two brands.
We took these initial anecdotes and ran some further questionnaires with each community to find out more. The results came in, backing up the initial findings which presented a fantastic question…
What if we combined both brands?
What opportunities would it create? How many more products could we launch having just one brand? How many more people could we help to be fitter, healthier, and happier?
The answer to all of these questions… so freakin' many!
This started with the selling of Anna's Low Carb Kitchen products on The Protein Bread Co.'s online shop back in October and over the next few months we'll be re-releasing this range of products under a brand new range of PBCo. products called Simply Low Carb.
It's the same great quality ingredients and fantastic nutrition, with some new and improved recipes and some really cool new packaging!
In a first for this range of products, we're also working with our fantastic distributors to get these Simply Low Carb products into health food shops and independent retailers all around Australia.
…
We're proud of our journey, the millions of people we've helped to date and we believe this new name reflects not just that, but also the love and enjoyment that should come from the food we eat.
Where to from here?
We're incredibly excited about what's in store for the next couple of years.
We've got big plans for a whole host of crazy-awesome new products, some of which are launching as early as April 2019. We're expanding into new markets both domestically and abroad, and creating new delivery channels to transform industries and the way people think about healthy eating.
More on that to come.
Lastly, a thank you.
I'd like to take this opportunity on behalf of our amazing PBCo. team, to thank all our amazing customers, our athletes and brand advocates, our bricks and mortar stockists, our distributors, and our amazing ingredient suppliers that we work with now, and have worked with over the past 8 years - it's been with your support, loyalty and valued feedback that we're here today, having accomplished so much, but on the cusp of so much more.
Thank you.
Luke Hopkins
Co-Founder, PBCo.