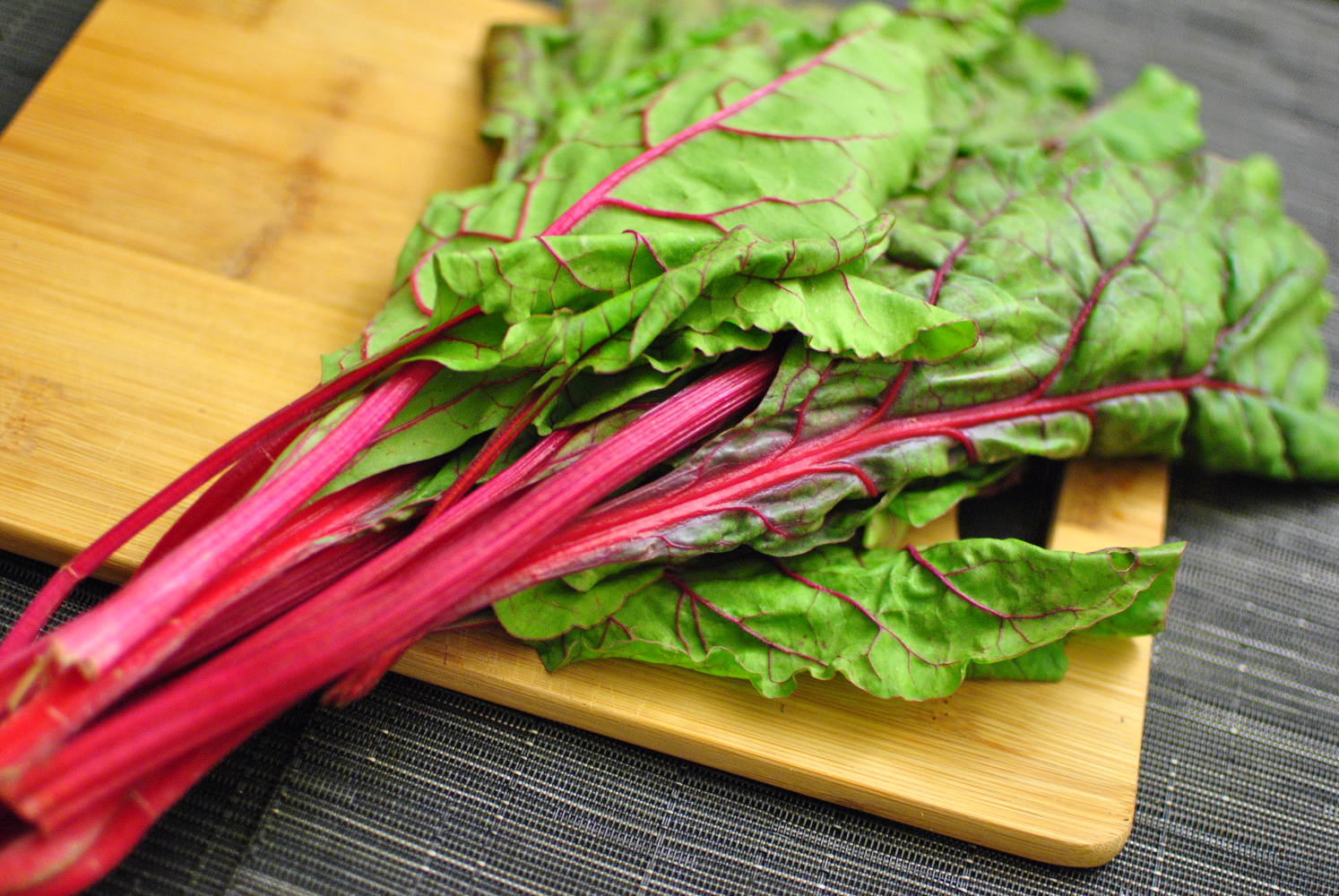 Which Low Carb Fruits & Vegetables are in season in March
Know ahead of time before picking up your weekly groceries by checking out what low carb fruit and vegetables are at their best in March
Low Carb Vegetables in Season in March
Green Beans

2.7 g carbs / 100g

Green beans are a delicious fresh snack or can be used in a tonne of different dishes from salads, to stir fry's, stews and more.

Capsicum

2.5 g carbs / 100g

We've specified the green variety of capsicum as it's generally lower in carb than the red or orange varieties which are usually much sweeter.

Don't be afraid of them though, the red capsicums only contain 3.5 g of carbs per 100g so are still very low carb and delicious!

Bok Choy

1.6 g carbs / 100g

What's a stir-fry without Bok Choy!

This vegetable is also known as Chinese Cabbage and makes an absolutely delicious addition to any stir fry and is a great way to get more of that delicious stir-fry flavours into your mouth at once.

It's a very light textured and flavoured vegetable due to its high water content. That doesn't mean it's not high in nutrients though, with a good dose of Vitamin A and Vitamin C.

Broccoli

0.4g carbs / 100g

The staple of body-builders all across the world, and for good reason! This amazing vegetable is delicious, nutritious, and super low carb. It's almost always in my fridge ready to add to any dish that needs some green added to it.

Hot Tip: If your broccoli is looking a little sad and wilted, don't throw it away, chop it up into pieces and put it in a bowl of iced water and in the fridge for half an hour or so. It will come out looking better than the day you bought it!

Looking for a different way to eat those greens? Check out our delicious Low Carb Cheesy, Broccoli & Bacon Savoury Muffin recipe here.

Cucumbers

2 g carbs / 100g

These are a great addition to any salad and are good sources of fibre, particularly in the skin. They are super yummy as a quick snack sprinkled with a little salt and pepper.

Okra

1.4 g carbs / 100g

Super low in calories and high in fibre. Okra isn't super popular but is very tasty. Fry it up with different herbs and a touch of butter. Delish!

Kale

2.3 g carbs / 100g

The superfood poster-child of 2014 and favourite of beard-toting hipsters everywhere. This nutrient-dense leafy vegetable is very low in carbs and incredibly high in beta-carotene, vitamin K and vitamin C. It's also a good source of calcium and carotenoids.

If you're still wondering how to make a delicious meal out of this vegetable, check out this great list of kale recipes on allrecipes.com

Eggplant

2.4 g carbs / 100g

A great low carb substitute for lasagne sheets and also can be stuffed and baked. If you ever come across the pickled version in a jar, give them a go, they are soo good. ?

Lettuce

1.8 g carbs / 100g

MOST lettuce types and leafy greens are low carb and are a great way to bulk out salads. Can also work as a wrap filled with your favourite low carb fillings.

Mushrooms

0.3 g carbs / 100g

SUPER low in carbs and packed full of goodies. They are awesome any time of day. Cooked in a touch of butter and served as a brekkie side, or added to your favourite bolognese or pizza!

Onions

4.8 g carbs / 100g

Onions aren't super low, but I added these in because they do add a great flavour to most low carb dishes. They come in white, brown and red (Spanish) which look and taste great in any meal.

Eschallots

3.2 g carbs / 100g

These are great for salads and soups. You can use them in most recipes that call for onions.

Swiss Chard

1.1 g carbs / 100g

It is similar to spinach but has a stronger flavour. Also known as Silverbeet. This is great in soups or wilted down with garlic and olive oil.

Tomatoes

2.4 g carbs / 100g

There are many types of tomatoes. Pick whichever you love best. Roma tomatoes have a great flavour. Perfect raw in a salad or cooked up and used as a sauce. Another yummy snack on their own sprinkled with a little salt and pepper and drizzle of olive oil. ?

Witlof

0.5g carbs / 100g

This is also known as chicory, or Endive (in France.)It is a leaf vegetable known for its bitterness (similar to radicchio) Great in salads or even char-grilled.

Zucchini

1.6 g carbs / 100g

The Zoodle craze has put zucchini in the spotlight for low carbers, used as a low carb pasta/ noodle substitute. They are also a great addition to stir-fries, grilled, or added to a bolognese.
Fruits in Season in March
Guava

3.5 g carbs / 100g

Guavas are a tropical fruit that comes in white or pink. When they are pink, they are at their best.

Plum

6.5 g carbs / 100g

Plums are an excellent source of vitamins, minerals, fibre and antioxidants. Plum chia jam and ricotta on top Protein seed toast. 😋

Figs

8.2 g carbs / 100g

Chopped fig mixed into Greek yoghurt then poured onto a stack of Protein Pancakes, YES, please! Super sweet. 1 fig is approx 50g

Pears

9.8 g carbs / 100g

A little on the higher side, but Pears are a great source of fibre and work really well in salads. Also great in baking.

Limes

1.2 g carbs / 100g

Great addition to salads, baking, cocktails or simply sparkling water. Also squeezed over a tasty curry or grilled seafood.

Pomegranate

13.5g carbs / 100g

I know that they are high than 10g per 100g, but Pomegranate seeds are great in salads, mixed through yoghurt or eaten on there own.

Passionfruit

5.7 carbs / 100g

Passionfruit are tasty as they are, but can be used in cocktails (yes, please!), baking and just mixed through yoghurt or cream.
Carbs per 100g serve (Food Standards Australia New Zealand)
REFERENCES:
https://www.sydneymarkets.com.au
https://www.foodstandards.gov.au/industry/npc/Pages/default.aspx
What is the Mediterranean Diet?
The Mediterranean Diet reflects the dietary choices and patterns of the countries bordering the Mediterranean Sea. The fundamentals of this diet are very similar to the Australian Dietary Guidelin...
Read more