The Complete Low Carb Easter
Whether you celebrate Easter or not, we are all still faced with the additional tempting treats in the Supermarket (which started in January 😡) as well as the Long weekend. Similarly to the Christmas break, we may find ourselves in situations where we cannot stick to our normal food and activity routines.
There is no need to stress about undoing all your hard work. With the following easy tips, you can still enjoy this short break with the odd treat or two.
Here are some tips for a Healthier Easter
Start your day right and stay hydrated
Eat a healthy breakfast, your usual low carb brekkie- something with fibre and protein is ideal to keep you full and keep drinking water throughout the day.
Try to not indulge in chocolate eggs before Easter.
You wouldn't open your Christmas presents before Christmas, so why do we feel the need to indulge in Easter treats well before it starts. - Eat your Easter Eggs on the festive days.
Go for quality not quantity
Choose your ABSOLUTE favourite egg. If your favourite is a high carb option, do they have it in a smaller size? If not, enjoy an amount that will make you feel good. Break it up and space a little over a few days.
If you love dark chocolate, opt for a Dark Chocolate version of your egg. If dark chocolate isn't a fave. Look for sugar-free milk chocolate. If you are looking for the Best Low Carb Chocolate in your supermarket, check out our list below
Opt for a homemade Easter
Can you make your own chocolate eggs? There are many chocolate Easter moulds you can find in stores. You could use Lindt 90% and create your own personalised Low Carb eggs. How about making homemade Easter baked goodies!
Boil and dye real eggs. Halve the number of Chocolate eggs you buy and include painted eggs. Then you will have some extra boiled eggs on hand for a snack or to pop into your salads
Balance your intake in other meals.
Do you celebrate Easter the whole weekend or just on a few of the days? A good plan is to know when you have the indulgent meals planned (if any) and enjoy low carb foods around these indulgences to balance out your total intake.
Do you have a few days off? Can you take some time to move more? Find ways to stay active in between events or stick with your normal routine during your break. There are lots of home-based sessions you can find online or head out for a walk if you can.
Make the focus on family and friends, not food.
Easter doesn't have to be just about how many chocolate eggs we can eat, or how many Hot Cross buns we enjoy. For most of us that have some extra time off, perhaps plan some family activities online or in the home, away from the dining table.
Have Low Carb snacks and foods on hand.
Leftover prawns and other protein options, Pre-washed bags of salad, Frozen veggies, Cans of Tuna, Eggs, Cheese, Nuts or some low carb baked snacks.
Keep leftover eggs out of sight and out of mind.
Once Easter is over, do your best to give away as much as you can. Or store it in the freezer or high up in pantry :)
There is absolutely no need to feel guilty for enjoying treats from time to time. It's good for the soul. Enjoy the things you love, then get back to your regular eating patterns.
---
We know that eating Low Carb makes us feel good, but from time to time we are faced with events, that may include foods we wouldn't regularly have. It's ok to enjoy a treat or meal that feeds the soul, we just simply get back to it.
Ultimately it is up to us to choose the foods that help us feel great.
Find more Low Carb Living articles, tips and tricks here or to find our Carb Coma SOS eBook click here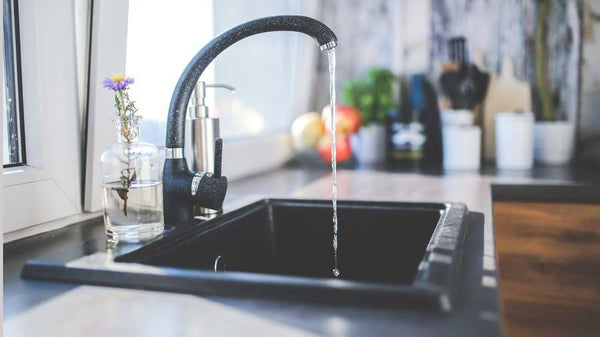 "Most of the human body is water, with an average of roughly 60%. The amount of water in the body changes slightly with age, sex, and hydration levels." Staying hydrated is one of the BEST thin...
Read more