How to make a low carb high protein smoothie?
Smoothies are great all year round; they're quick to make as post workout fuel or can be a good snack to keep you going during the day. You can add greens and disguise them easily, you can pack a lot of protein in and you they can keep you hydrated. One downside of smoothie however is that a lot of shop bought smoothies have banana in, which although gives it a nice thick and creamy texture, it increases the carb content significantly. Below I have highlighted what you'll need to consideration for when you want to make a low carb, high protein smoothie followed by an easy recipe.
1. Protein

Firstly, it's a good idea to choose whether you want protein powder, plant protein or another source of protein in your smoothie. Protein powders (whether whey protein or plant based) come in all flavour varieties from vanilla to chocolate mint and can significantly boost the protein percentage of your drink. It is important to choose a protein powder flavour that will compliment your other ingredients. I'm also sceptical of unflavoured protein and prefer to choose a flavoured one. I would recommend going for basic flavours such as vanilla or chocolate which go with many different ingredients. However, protein powder isn't for everyone and as an alternative to get your protein in, you can use cottage cheese or some Greek yoghurt.

2. Greens

Adding greens into your smoothie is a great way to boost your daily vegetable intake. I would recommend a handful of spinach or kale as these won't alter the taste of the smoothie too much. You could also add in super foods such as a small pinch of Spirulina which is a great source of iron and vitamins. Be careful how much you add in as the taste can be very strong, I would recommend a quarter of a teaspoon.

3. Fats

Do you want to add in some healthy fats such as avocado? This will add a lovely creamy texture to your smoothie but don't add in too much as this can quickly increase the number of calories. A teaspoon of peanut butter or handful of almonds can also add a nice nutty taste, but again keep the quantity small.

4. Fruit

Fruit can make your smoothie more palatable, especially if you're adding lots of greens in or Spirulina. Smoothies can also use up fruit that's over ripe or going off. You can also buy frozen fruit which can often be cheaper. Read our Lowest Carb Fruit article to determine which fruits you might want to use

5. Liquid

You'll need a liquid base to your smoothie in order to give it a good consistency. Using water will keep the calorie count down but equally using soy or almond milk is a low calorie way to add some extra flavour in. I also like to add some cubes of ice into my smoothies as it makes the smoothie refreshing and adds some texture.

My Favourite Low Carb Easy to Make Smoothie Recipe:

You will need:

30g chocolate protein powder

4 tbsp. Greek yoghurt

1 handful of mixed berries (blueberries, strawberries and raspberries)

1 handful spinach

1/3 cup water

½ cup almond milk

1 tbsp. chia seeds to add on top for an extra crunch once smoothie has been made

Blend all ingredients in a mixer, except chia seeds, until desired consistency. Don't be put off by the brown colour – it tastes more delicious than it looks!
---
Feature Images: Get Inspired Everyday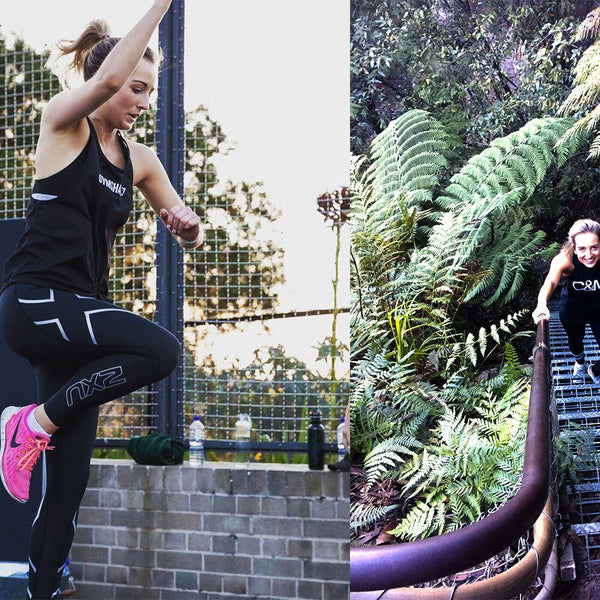 Hey! My names Jess, I'm a Pommie who has been living in Sydney for almost a year now. I moved from the busy London lifestyle to chase the sun (as the most of us Brits in Sydney do) and figured ther...
Read more