Homemade Muffin Wrappers: DIY
If you find it hard to track down the Multix Cafe style Muffin wrappers in your local supermarket, why not make your own homemade muffin wrappers?
Check out the steps below
What You Need for Homemade Muffin Wrappers:
Muffin Tin
Small jar or can, something roughly the same size of the muffin tin.
Baking Paper - NOT GREASEPROOF (Greaseproof will stick)
Ruler
Pencil
Scissors

Instructions:
Make the squares double the width of the base of muffin tins - this will work for mini and jumbo sized muffins.
Position the square of baking paper on top of a salt bottle (or any other bottle that has a lid the same size as the base of your muffin tray)
Then in one action slide your hand over it, forcing down all the sides, to wrap around and create your muffin wrapper.
Happy Baking! x

Be sure to share your baking creations on our Facebook or Instagram pages. @annaslowcarbkitchen
https://www.facebook.com/lovepbco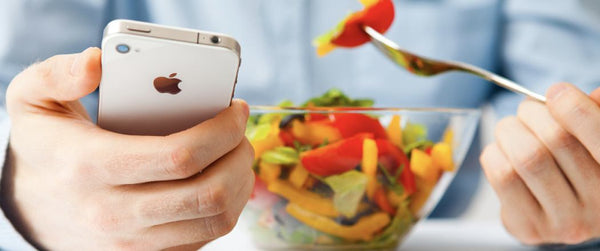 Best free apps to help you lose weight
We all have certain fitness goals we may be aiming for, but with so much information out there where do you even start?! Remember that it's not an exact science, start with a plan and use consiste...
Read more