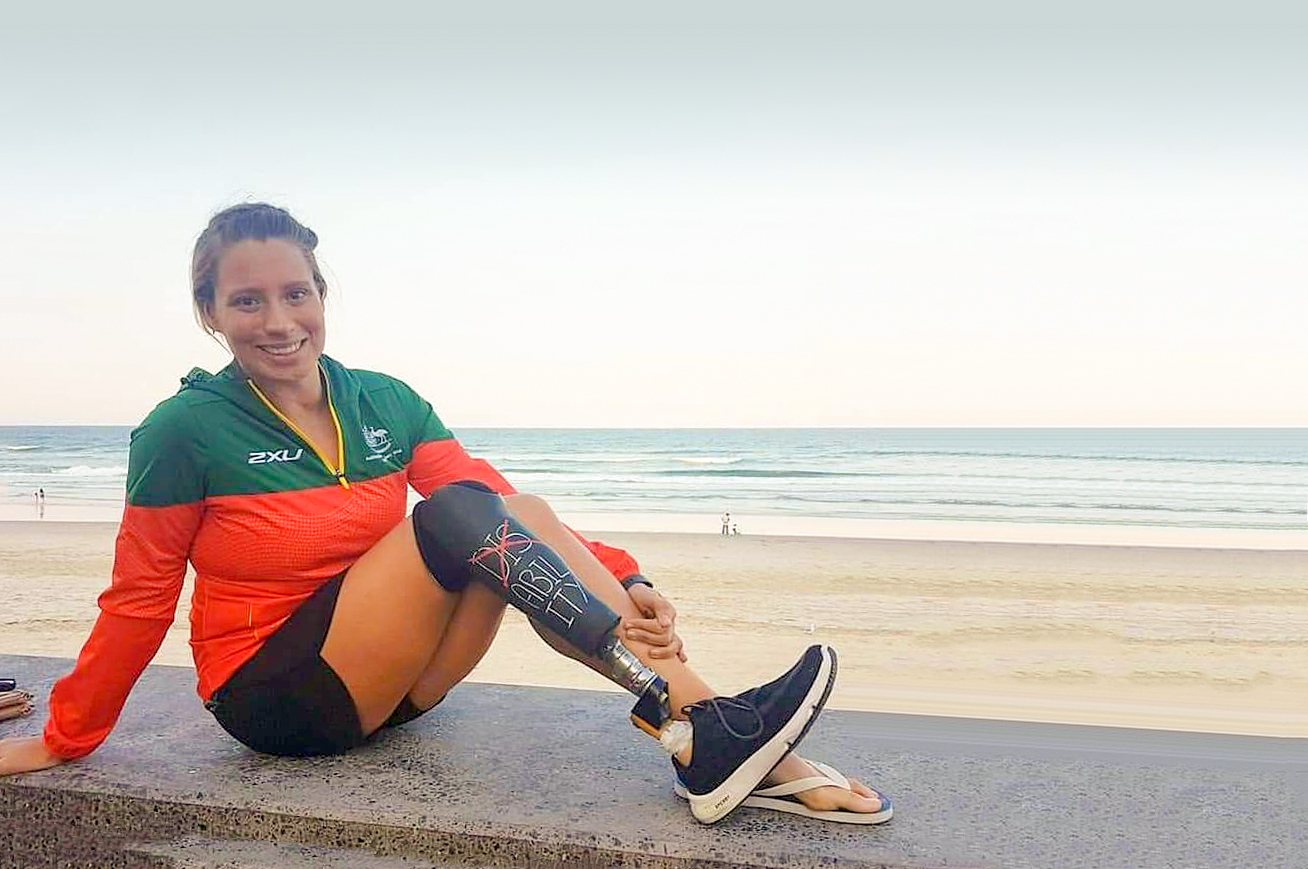 Athlete Update: Mon Murphy // March 2018
2017 was a tough year, but one that has shaped me to be stronger for the years ahead. I moved from Melbourne to the sunny Gold Coast and had a great start qualifying for my 3rd consecutive Australian Dolphins Team, and elected onto the leadership team. After the excitement of the 2016 Rio Games died down, I had to work hard to hold my motivation. A surgery on my left shoulder from my initial accident after trials sent me back to hospital but resulted in me being able to take on more training. There were many obstacles during 2017, including a rocky relationship with my new coach. My self esteem, confidence and self belief took a hit as a result of being questioned about my weight. Unfortunately our 2017 World Championships were cancelled in the wake of the earthquake in Mexico City. After chasing travel plans the Para Swim Team took off to Canada for some international competition. Although my training had been strong the lack of self belief and mental strength impacted my swims. The disappointment from my pet event, the 400 freestyle reiterate my determination to succeed and swim to reach my full potential. I returned to Australia an relocated to Lawnton Swim Club to train with fellow Dolphins team members and my team coach Harley Connolly.
The importance of a supportive and competitive training environment and the positive effect this has on my own training and mental health was imminently evident.
It was disappointing to miss the chance to race against the worlds best athletes in 2017, but it has made me hungry for the future. I finished 2017 with the number 1 World Ranking in the S10 400 freestyle, and after recovering from my shoulder surgery I returned to the S10 100 fly finishing 5th. The support from the Protein Bread Company throughout the year was uplifting and i enjoyed knowing the food I was eating was healthy and delicious. 2018 will be a big year, another step up in training. Ill be cheering on my team mates at the Commonwealth Games as I do not have events on offer. In August the Para Pan-Pacific Championships will be held in Cairns which is my main goal. I learnt a lot about myself as a athlete in 2017, it was a year of growth and has made me stringer moving forward.