Is Coconut Flour Low Carb?
Low Carb Coconut Flour and Why It's Better For You
There has been rising popularity in alternatives to conventional flours, namely wheat flour. Coconut flour is perhaps one of the most common substitutes due to its soft, fine texture and nutritional benefits. It is made from ground dried coconut flesh and is a natural byproduct of coconut milk production.
Coconut is the icon of tropical fruits, with great versatility across savoury and sweet foods - from coconut oil to coconut milk and now coconut flour! Loaded with nutritional goodness, coconut flour has been found to be associated with many health benefits. We also weigh in on the longstanding debate between two low-carb flours - almond flour and coconut flour. Curious? Let's take a closer look at the benefits of coconut flour and why we love this in low-carb baking!
Breaking Down Its Nutritional Profile
Coconut flour is free from wheat and other grains, making it gluten-free, ketogenic, paleo-friendly, and vegan. This allows for a great ingredient substitution to regular flour (the most common being wheat flour) while obtaining all the essential nutrients too! Coconut flour may also help with weight loss due to its high fibre, protein, and healthy fat content. The combination of these has been shown to reduce hunger and appetite, so you don't have to worry about overeating.
And, there's more! Coconut flour is also low carb, low in sugar and calories. This is perfect for a low carb diet or if you are trying to reduce your daily calorie intake, particularly during healthy weight loss. Even substituting a bit into your cooking and baking will allow you to reap the nutritional benefits of this high protein, low carb ingredient!
What are the benefits of Coconut Flour?
Aids in Metabolism
Some of the many health benefits of coconut flour nutrition include its high levels of healthy saturated fats in the form of medium-chain fatty acids (MCFA). These are used by the body easily for energy and help to support a healthy metabolism, balanced blood sugar levels, and more.
Helps Maintain a Healthy Blood Sugar Level
Coconut flour is a low glycemic food and does not spike blood sugar levels. In fact, studies show that consuming products that contain coconut flour can help to lower the overall glycemic impact of the food and to support stable blood sugar levels. This means that coconut flour nutrition has health benefits for people with diabetes and those who are working towards reaching a healthy weight too.
Helps Digestive Health
Coconut meat itself supplies an impressive 61% dietary fibre! And because fibre essentially cannot be absorbed by the body, some of the calories and carbohydrates found in coconut flour aren't even absorbed and used, but rather they move right through the digestive tract helping to take toxins and waste along with them.
On top of healthy digestion, coconut flour can aid in heart health too. Studies have shown that coconut flour has the ability to help lower "bad" LDL cholesterol levels and serum triglycerides in people who have raised cholesterol levels. Coconut flour has this positive effect because of its high supply of both soluble and insoluble dietary fibre plus its healthy MUFA fat content.
Almond Flour vs Coconut Flour
There is frequent debate about which low carb flour is better or healthier – almond flour or coconut flour? Almond flour has become perhaps one of the most common nut flours in baking. Both options have similarities and differences, but we can't deny that they're both nutrient-dense foods. Continue reading to learn more about these popular low carb flours!
Almond flour has rapidly grown in popularity over the past few years, making it another great contender to wheat flour and other gluten-based flour. It is made from finely-ground, blanched (skin removed) almonds. It has a beautiful light cream colour and a delicious buttery taste. Similarly, almond meal is made from finely-ground almonds with skins on, providing even more extra nutrients.
Whilst not as absorbent as coconut flour, it has a more crunchy, nutty and crumbly texture.
Nuts such as almonds are particularly nutrient-dense foods, which makes almond flour a suitable choice for its vitamin and mineral content. In particular, almond flour is a rich source of vitamin E, an antioxidant that protects us from heart diseases. Similar to coconut flour, almond flour is also low carb, high in protein, fibre and healthy fats. This will also aid with satiety and reduce unwanted snack cravings.
In terms of differences, coconut flour has a mild flavour and is dense as it absorbs more water. However, this allows it to create a soft, airy texture in your baking creations. It is not as micronutrient-rich as almond flour, but a great alternative for anyone who has nut allergies. Compared to other gluten-free flour, coconut flour contains MUFA, making it low in omega-6 fats. This is important as diets high in omega-6 fats whilst too low in omega-3 fats, can contribute to inflammation and increased risk of diseases.
At the end of the day, we recommend choosing one that best suits your diet and consume in moderation. Whilst it's important to get all the necessary nutrients, you should choose foods that you also enjoy!
What products do we use Coconut Flour in?
As a low carb flour, coconut flour is a perfect substitute for gluten-containing flours and/or those with nut allergies. Simply, its nutritional profile proves its status as a nutrient-dense ingredient – high in fibre, protein, low carb and low in sugar. This is why we love using this in our baked goods too!
Baking with coconut flour is unique in that it soaks up liquid, which is very helpful in baking as most baking recipes require added wet ingredients to make the batter (eggs, oil, milk or water). It is often combined with almond flour, another low carb flour, to add texture to baked goods. This is why we have chosen to use it as part of our low carb flour blend, which you will see in across our range.
If you have any questions regarding any of these products, simply contact us via our online form, call us on 02 9558 3300, or email hello@lovepbco.com.
Where does our Coconut Flour come from?
Coconut flour is one of the few ingredients of ours that is not Australian grown because there are simply very few commercial plantations in Australia. However, PBCo. is proud to source our coconut flour from Kokonut Pacific, who strives to improve the wellbeing of many Pacific communities. Read their story below!
"We work with rural populations in tropical countries to help better their lives by improving utilisation of coconuts – this is achieved through our Direct Micro Expelling (DME) system.
In many remote tropical communities, there are exceedingly high unemployment rates, yet there is an abundance of coconuts that have gone to waste. Because of this system, thousands of people in the coastal tropics achieve a higher standard of living. As a social enterprise business, 100% of our profits go back into our Niulife foundation which is further helping to assist Pacific coconut communities."
Enjoy some low carb baking with delicious coconut flour, and know that it's contributing towards an important cause.
Want to find more Low Carb ingredients?
Coconut is an extremely versatile fruit and can be transformed into so many different uses. We've explored the extensive health benefits of low carb coconut flour, but this is not the end! There are so many other low carb ingredients that can cater to your specific diet. In fact, we've dedicated a whole blog series to the best nutrient-dense, low carb foods!
Rice Flour
Rice flour is another gluten-free option, made from finely milled rice (white or brown rice). Popular predominantly in Asia, rice flour acts as a thickening agent, particularly in soups and cakes. This low carb ingredient is known to be high in fibre, which aids in good gut health and digestive processes.
Flax meal
Flax meal is grounded linseeds, the form left from crushing the seeds for their oil. Leaving only 10% of the original oil, flax meal is gluten-free and high in protein, fibres (soluble and insoluble) and lignans which are all beneficial for your body! Its nutritional profile is associated with health benefits such as the reduced risk of heart disease, lower blood glucose levels, and good gut health.
Click here to see our delicious products that use these great ingredients!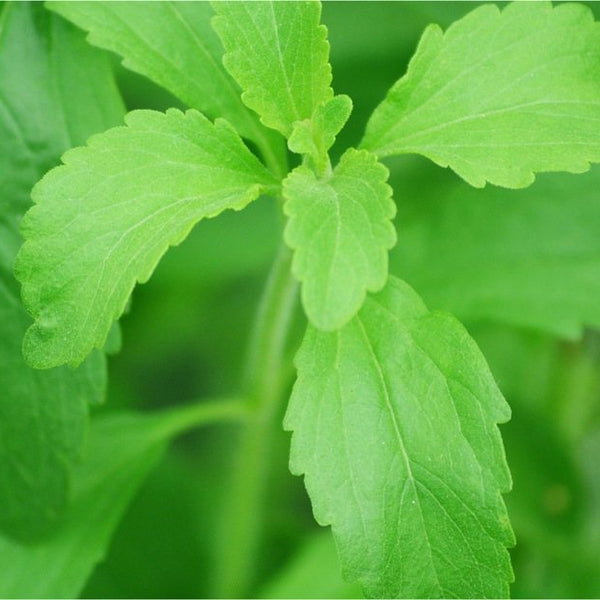 The Natural Sweetener: Low Carb Stevia And Its Benefits One of life's greatest pleasures is the indulgence in something sweet, and with the rise in keto recipes and low carb baking, you may hav...
Read more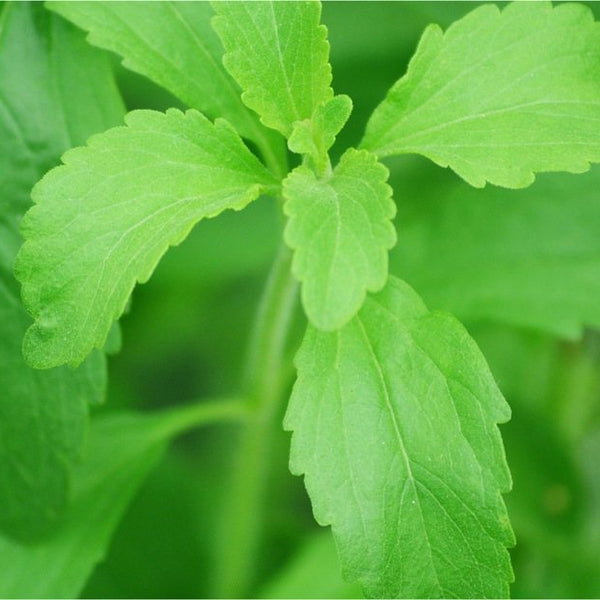 The Natural Sweetener: Low Carb Stevia And Its Benefits One of life's greatest pleasures is the indulgence in something sweet, and with the rise in keto recipes and low carb baking, you may hav...
Read more