Understanding the 'WHY' of my sessions // Melanie's Success Story
Having been active in team sports my whole life, I found that I needed a significant shift when I took up Obstacle Course Racing a few years ago. I needed structure and someone to guide me to get better results. I was training with a friend 5 days a week, sometimes twice a day but felt that I wasn't getting the results I wanted. I had engaged a PT to write me a program prior to engaging with Aussie Athletes but found the coach didn't fit with me, he was all about toughing everything out and pushing yourself to your extreme, no matter what.
My Goals and Why I chose Aussie Athletes
I was looking for a coach that was going to help me train smarter and perform better against myself. With a full time corporate career I had limited time and needed to make sure my training was effective. I had a friend that was training with Michael, he was getting great results, so I reached out. From my first conversation with Michael I knew that things would go well, he wanted to understand where I was at and what I was trying to achieve. In developing my program we had numerous discussions about training smart, the importance of recovery, mobility and evidence based training methodologies. The depth of knowledge that Michael provided helped me understand the 'why' of my sessions and how all of the different activities complimented each other.
My experience so far:
When I started my program I loved the variety of each session and how well Michael was able to replicate the types of activities I would face in a race into my training sessions. I was really surprised how quickly I started to see results. I was increasing my running speed each week and was seeing results in the gym, having a lack of upper body strength I will never forget the excitement I felt when I was able to finally complete an unassisted pull up. Michael was constantly in touch, I felt supported throughout the program and constantly encouraged to participate in events that would continually push my boundaries.
I had a little time out to have a baby mid last year and have now recommenced training with Michael. I have been impressed by Michael's focus on a safe return to exercise, making sure I had Physio sign off before going back on program. Starting from scratch with a whole new level of complexity has been challenging for me. Michael has been fantastic in adjusting my program to suit my current level of fitness, reaching out to check in on me and constantly supporting me when I face challenges, such as fatigue and lack of time, when training as a new mum. I can't wait to get back out on course to show my little girl the things that women can achieve...and that getting out in the mud is good for the soul.
Advice for anyone wanting to tackle a Spartan race:
My advice for anyone thinking about completing a Spartan Race for the first time is to wear appropriate foot wear (cleats, cleats, cleats), make sure your training is varied enough to tackle the variety of obstacles (and the running) but more than anything have fun. It is such a fantastic experience and is a great reminder that you are stronger and tougher than you would have ever thought you were.
By Melanie Smith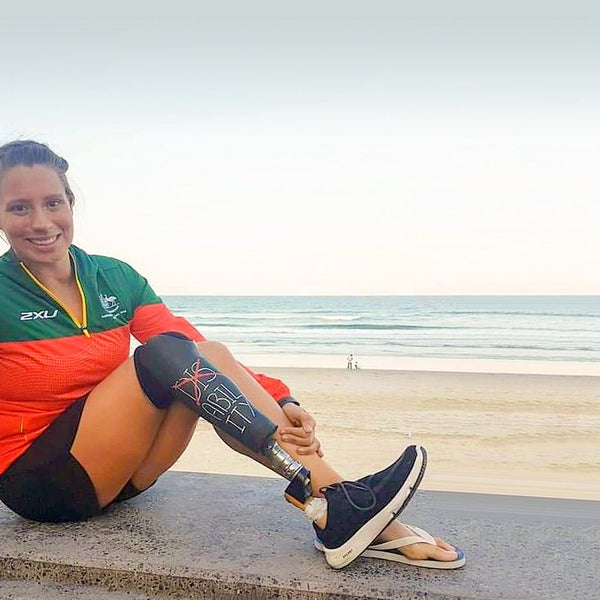 Athlete Update: Mon Murphy // March 2018
2017 was a tough year, but one that has shaped me to be stronger for the years ahead. I moved from Melbourne to the sunny Gold Coast and had a great start qualifying for my 3rd consecutive Austral...
Read more