Coeliac Awareness Week: Q&A with Russ
This week is Coeliac Awareness Week
🌟
On average in Australia coeliac disease affects approximately 1 in 70 people, but 4 in 5 of those don't even know they have it!
One of our owners, Russ, is a coeliac so we understand the importance of making

 our products gluten free, and we are proud that unlike the majority of other gluten free products out there, ours are also sugar free, Aussie owned and made, and not full of nasties.

We sat down with Russ to learn more about his experiences! 


Tell us about how you found out you were coeliac?
I was diagnosed about 17 years ago. I had stomach & digestive issues for many years and had been incorrectly diagnosed with all sorts of ailments. I had just returned to Australia from living abroad when I decided to give it one last shot to find out was going on. It was the right doctor on the right day. He was a relatively young doctor only just out of medical school, and as I started to explain my long saga, he asked me a few pointed questions… all of which I had never connected to my stomach issues.

He noticed I had red irritated eyes and that I was regularly rubbing them (I must admit I was unaware I was even doing it). He then asked me if I get regular mouth ulcers? I did, but again I had never made the connection. Fatigue? Another yes. He quickly identified that I was high risk for coeliac disease (CD) and sent me off for tests. Within a couple of weeks I finally had my answer.

After some iron, folate and the introduction of a Gluten Free (GF) diet, I was on finally my way to better health!
Did being a coeliac influence your decision on purchasing PBCo.?
I was aware of the PBCo. brand and having the vast majority (soon to be all) products Gluten Free certainly raised the excitement levels. I could see the brands' potential to improve peoples lives. Being coeliac, you soon realise that most GF products are laden with sugar and are inherently bad for you. But PBCo. was different. Being Gluten Free was a by-product of them already being sugar free and low carb, and so a healthier option all around.


As a coeliac, I know just how rare it is to find products that are both sugar free and gluten free, so I can only imagine the struggle for those that suffer from other conditions such as diabetes. My partners and I could see a great brand that, with a few tweaks, could help many more people in our community with their dietary struggles.


What is the best tip you could give anyone starting this journey?

I will be cheeky and give two. Firstly, don't give up! It is so hard after first being diagnosed, but there are so many great people in the Coeliac community (Facebook has a number of amazing groups) and they are always there to give words of encouragement and support.

Secondly, become a product label expert. If you can't read the ingredient, do a quick Google, and keep an eye out for highly processed foods that are disguised as healthy products. Many of them are so high in sugar that you can cause yourself more heath problems down the road.
What is your favourite PBCo. product right now and why?


I love the PBCo. Sugar Free Chocolate Chip Muffins. Everyone that has tried them loves them – they taste delicious for a muffin and you quickly forget they are sugar free, lower in carbs than a wheat based product, and that they are Gluten Free.

My kids love them when they get home from school, and as parents we have no guilt in letting them have them to get over those after school crankys!
For those trying to support a coeliac in their life, what advice would you give them?
Be understanding, and take the time to do some reading about coeliac disease and help make them feel included, especially at BBQs and family gatherings. Gluten free doesn't have to mean flavour-free and you will soon find a huge number of GF products in the market that everyone can enjoy.
Many people are afflicted with gluten intolerances, whether it be a simple allergy or coeliac disease. Understanding what gluten is and how it affects us is important. Take a read of our full article here:
https://lovepbco.com/blogs/blog/what-is-gluten-and-what-does-it-do
Lucky for us low-carbers, we are already avoiding most gluten-containing products! But if you find you still don't feel great after consuming gluten or wheat-containing products, there are self-assessment tests you can take to find out if you might be affected or see your local GP.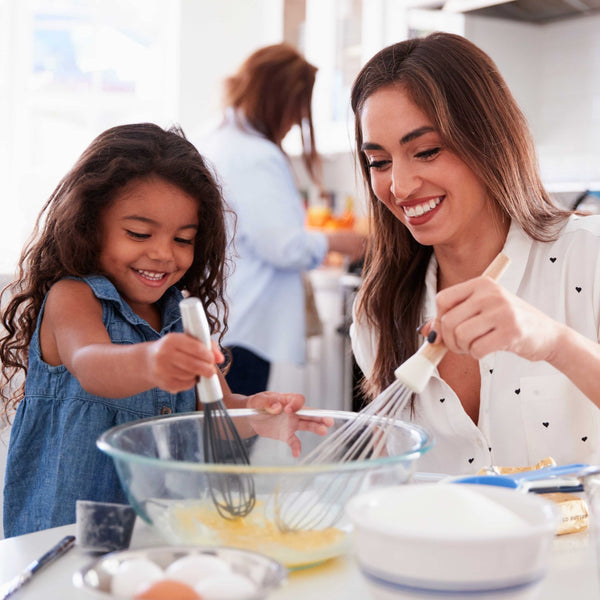 How do I achieve a low sugar lifestyle?
Guest Blog: Anushka Malcolm   Reducing the intake of added sugar is a healthful idea for most Australians who commonly consume too much. When we talk about lowering sugar intake we don't mean in it...
Read more