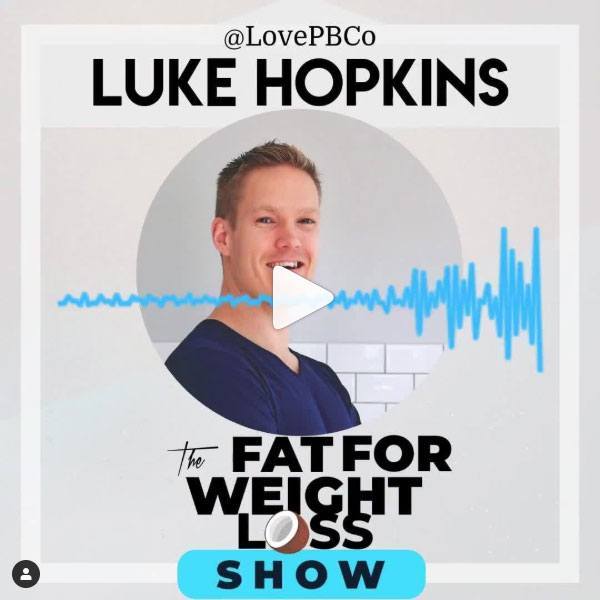 Going Low Carb Will Change Your Life - The Fat For Weight Loss Podcast
I recently caught up with Aaron Day from Fat For Weight Loss and had a great chat about the history of PBCo. and shared my own personal journey about my weight loss through low carb foods.
During the podcast, we go over my personal background into the low carb way of eating and the personal success that surrounded these food choices.
We also cover how I got into running and trail running, and I spill the beans on my favourite, though unconventional running shoes.
We delve into why PBCo produces high-quality foods and ingredients, and some of the products that are keto-friendly for those who are looking to switch out the food they miss the most, and so much more.
Check out the podcast at the following link: https://fatforweightloss.cast.rocks/?ep=BUFF94N6-SRWWMI
---