Athlete Update: Rianna Mizzen on what motivates and challenges her
We recently caught up with Rianna who's been at a training camp at the AIS, preparing for the 2018 World Championships.
Hey Rianna, what have you been up to?
I'm currently in the middle of my "off season" for my gymnastics training which means watching what I eat is very important for me. I've had some great highs in my training recently as I've started fuelling my body with amazing high protein and low carb food. As an elite athlete it's hard to stay fit and train 100% all the time. But with the help of you guys (PBCo) helping me be able to fuel my body with the right things has helped heaps. I'm currently in Canberra for a week's training camp, preparing for the lead up to 2018 World Championships which will be held in Doha in late October.
What motivates you?
What motivates me to be an elite athlete is that you are achieving what you have set as a goal and being able to travel the world and meet new teammates and to be able to represent your own country. The best feeling is when you did your absolute best and made Australia and family members proud. One thing that motivates me to get up in the morning is that it's a new day to achieve new goals!
What does success look like to you?
Success is a moving target. It also means happiness and achieving your goal.
What challenges do you come across?
The challenges I face quite often are being let down by other people. e.g. when a leader/coordinator tells me I'm too heavy or I need to watch my weight every single week. What helps me overcome these tough times is being around my supportive teammates and my best role models, my parents!
What does your food plan look like?
I generally like to meal prep my lunches on Sunday for the week! Here is an idea of what I eat during a day where I train morning and afternoons (total 6 hours of training a day). Before morning training: 1 banana After morning training: 2 1/2 Weetbix Snack: 1 coffee Lunch (meal prep): chicken, broccoli, brown rice, sweet potato and green beans Snack: 2 pieces of fruit or a muesli bar Dinner: Protein and veggies After dinner snack: Chobani yoghurt with a handful of mixed nuts
What's one thing you can't live without??
I'll be very honest here, one thing I couldn't live without is my mobile phone! Reason for that is because that's how I contact my teammates that are located in a different state when I'm having a bad day.
Train hard and eat smart!
Rianna Mizzen x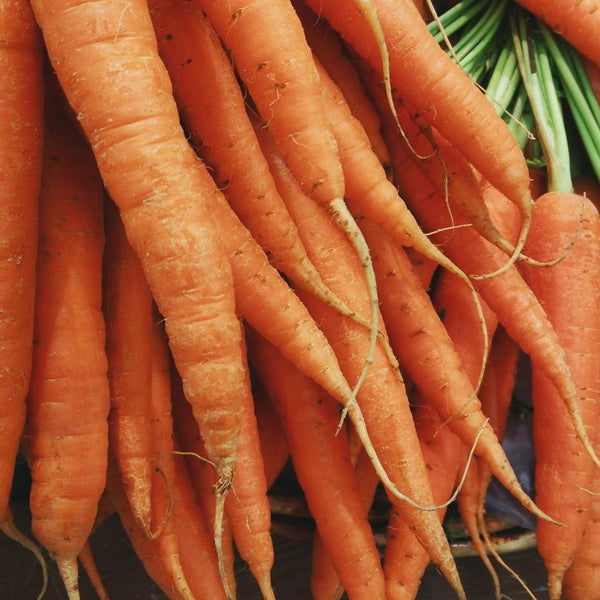 Who remembers having a slice of mum or grandma's homemade carrot cake with thick cream cheese icing? Carrot cake has been an all-time favourite for decades and we love it – but even though it has c...
Read more