Customer Reviews
Filter Reviews:
products
service
bread
Pizza base
pack
pancake mix
delivery
bread mix
option
favourites
Great value for money
I decided to take up this fantastic offer to try more products from the range. Was surprised by the pizza base and how filling it actually is for a serving, which I was flat out eating. LOVE these products and offers more variety for your diet. Very happy and will be buying more.
Hey Helen! Thanks for your review - we really appreciate it. We are so happy to hear that you are enjoying our product range. Be sure to check out our recipes for more ideas using our mixes. https://lovepbco.com/high-protein-low-carb-recipes/ Cheers, Jo
RD
18/11/2019
Rhiannon D.
AU
Absolutely the best value for money!
I purchased a bundle from protein bread including their original bread (x2), plant based cookies, original pizza bases (x2) and the original pancakes and boy was I impressed. I'm a celiac so it's hard to find products that taste good but don't break the budget. I love having the mixes on hand because I can keep them for a while and make them when I feel like, they're tasty, they take less than 5mins to prepare, they're easy to store and the delivery and service was excellent as I live in regional QLD. I'm loving everything to do with Pbco, definitely a winner in my book!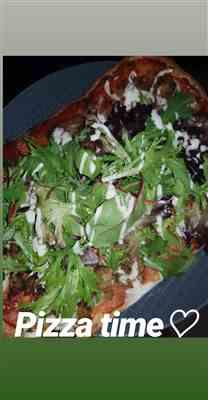 Hey Rhiannon, Thanks for your review, we really appreciate it. We are so happy that you enjoyed the products and the service. Your pizza looks delish, BTW 🤤 Jo
06/11/2019
Natalie O.
AU
Fantastic dairy free value pack
I absolutely love the nutrition profile of all PBCo. products, especially the dairy free plant protein line. Great tasting mixes that take little energy and time to prepare, taste great, satiety promoting to reduce snacking throughout the day, and always feels like I'm indulging in a treat.
Hey Natalie! Thanks for your review, we really appreciate it. We are so happy that you are finding our range convenient, satiating and tasty! Cheers, Jo :)
03/11/2019
Krystal G.
AU
Love love love these products.
We'll definitely be buying these again.
Yay, yay, yay! We are so happy that you love our range! Thanks for your review, Krystal. Cheers, Jo
03/11/2019
Grant S.
AU
Easy to mix n bake
Easy to mix n bake
Hey Grant! We are so happy to hear that you found the products easy to bake. We hope you enjoyed your baked goodies! Cheers, Jo