Begone mindless munching, Planned snacks are where it's at!
Check out our 6 High Protein Snack ideas.
Whether you are in the office or WFH having a planned afternoon snack will help take the edge off and not leave you ravenous at dinner time.
When it comes to that mid-afternoon snack – protein is king, not too much (no need for a steak, healthy fats or fibre – or a combo of all 3 – WINNING!
We popped together a quick list of 6 protein-rich snacks – 10g or more to get you through the afternoon.
We mixed it up and include some supermarket options, ones that are ready to go or easy to throw together, especially for those weeks when you have run out of Protein Cookie or Muffin Mix and need snacks to get you through the afternoon.
---
6 High Protein Snacks:
1. Protein Snack Boxes.
There are so many cool websites and Instagram pages showing many variations of these high protein snack boxes. Supermarkets are now providing little cheese and veggie packs in the fresh food section of the store if you are out and want to grab this option, ready to go!
But this can just as easily be popped together yourself, which will save you some $$$ and you can prep a few in a row. I also like the idea of mixing up between sweet and savoury: Some additions could be: cheese, eggs, deli meats*, dips, roasted fave beans, veggie sticks of choice, SF chocolate, or choc chips or some fruit. You can pretty much choose what you like! Check out Christine's page 'Colourful Recipes' for some great ideas.
---
2. Yoghurt + Berries.
Simple & delicious. This is another great option to make ahead of time, you could also add 2 TB of chia seeds and make a chia pudding. There are so many great low carb high protein yoghurts available.
If you are short on time, you can pick up some flavoured yoghurt (make sure you check for no added sugar) Yopro and Chobani FIT both have great flavour ranges that sit at around 7g carbs + 15g + protein if you find plain yoghurt a little boring or not your thing.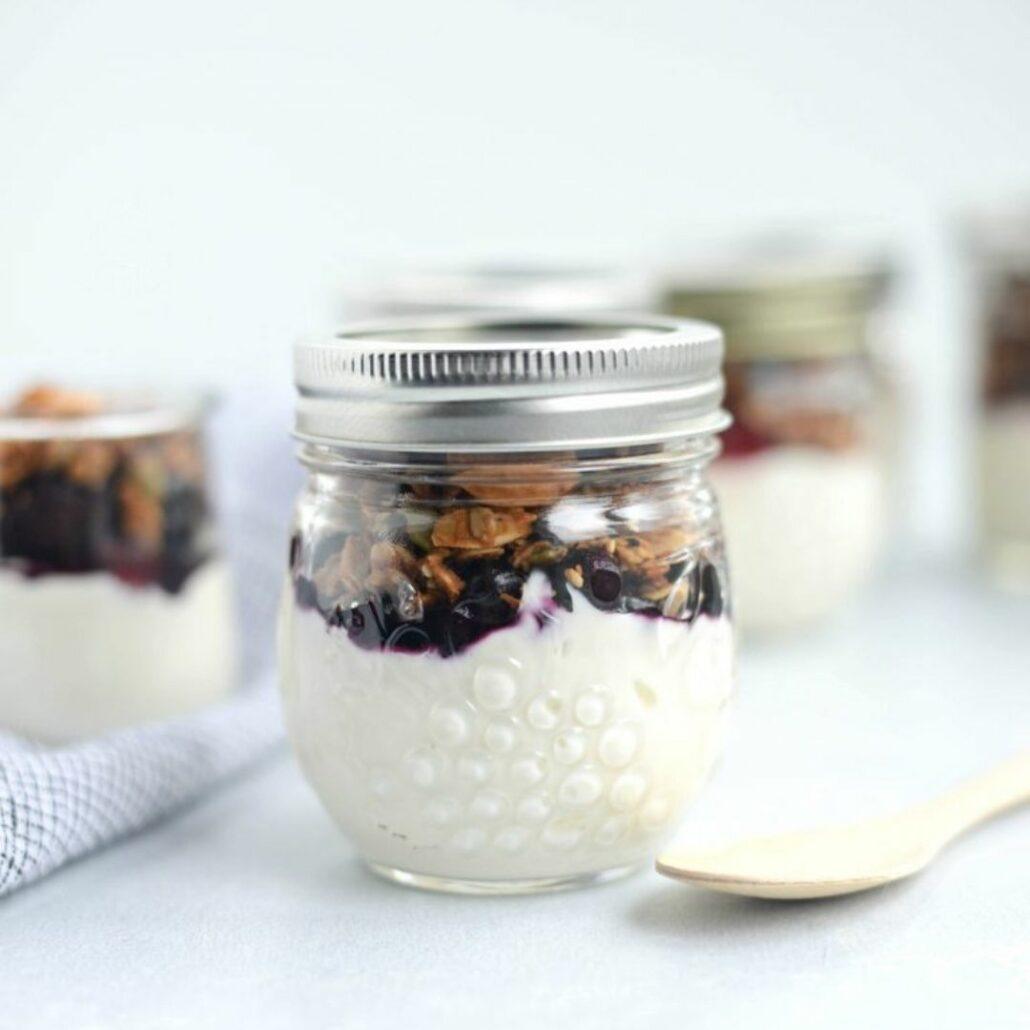 ---
We would be silly not to mention our Protein Cookies, considering how much we LOVE them. 10g protein per cookie!
The beauty of this mix is that whilst yes, the recipe on the back of the pack is delicious, it's a base mix, which means you can pretty much make ANY cookie you like with this and still enjoy a high-protein cookie.
My fave is Roasted peanuts & mini M&M's ( you could easily switch those out to our sugar-free choc chips if you wish) 1 pack makes 15 cookies, that's 2 weeks worth of snacks and 1 extra because you need to "test" them out 😉 Check out our recipes online!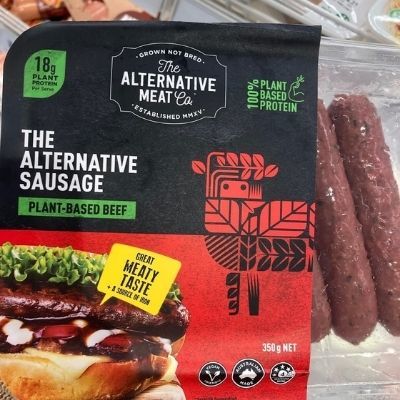 Low Carb Cookie Mix
AUD

$

 9.95
A wholesome low carb, gluten free, no added sugar cookie mix, ready for you to add your favourite flavours. Each pack makes 20 cookies!...
Protein Cookies
AUD

$

 14.00
Plant Protein Cookies are the perfect keto snack! Easy to make. Packed with 10g of plant protein to keep you full all morning. Gluten ...
---
4. Protein Shakes
Pretty simple this one! Super convenient, just shake and go. So many flavours to choose from these days.
If you are considering a protein shake, try and find a shake that has simple ingredients, desired type of protein whey/ plant protein.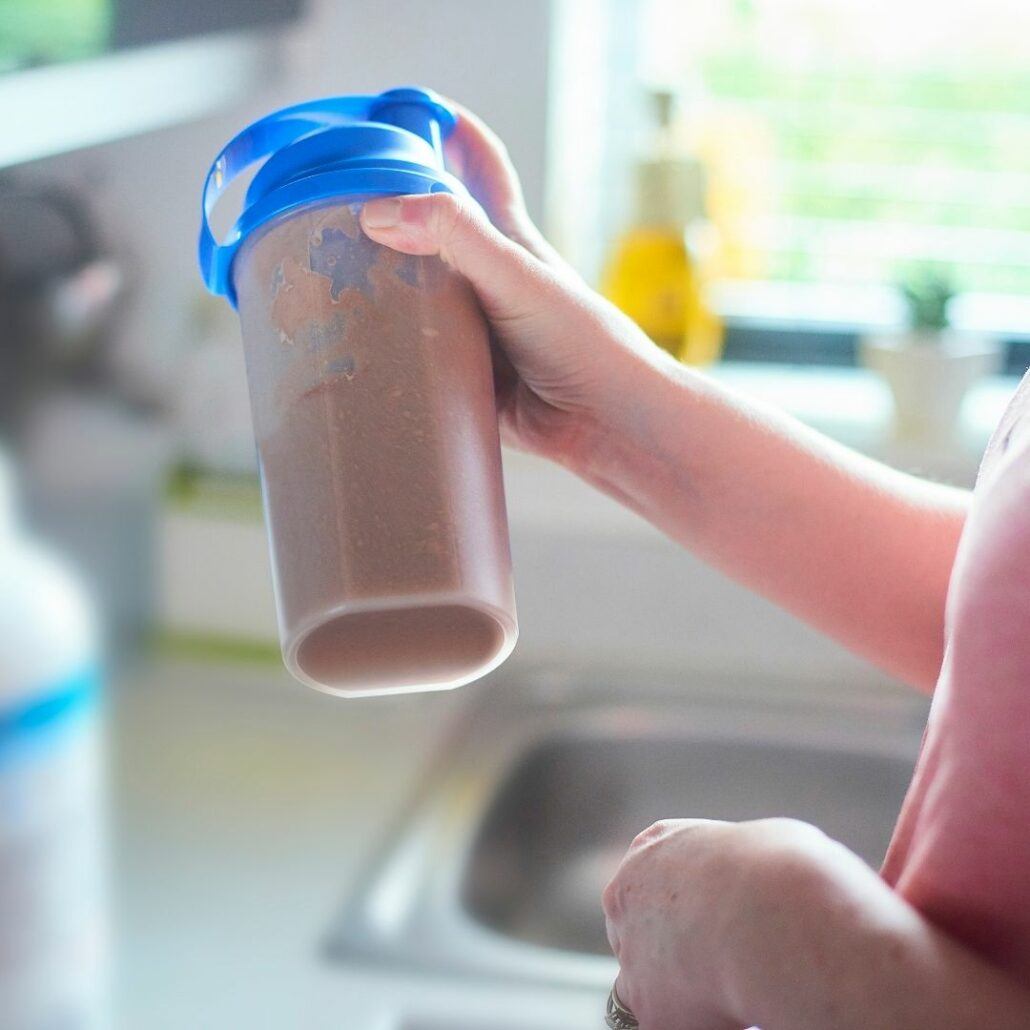 Banana Protein Shake (500g)
The perfect Banana Protein Shake made from natural ingredients, sugar free and low carb. A great way to get more nutrition on the go!...
---

5. Protein Snack Bars
Ready-made bars are SUPER convenient! There are so many options to choose from, so it's a good idea to get familiar with deciphering the nutritional panels, that way you can find the best one for you.
When it comes to protein bars, you either love them or hate them. The who love them, have their faves! We're not here to say if we love them or not, but we know that people enjoy them which is why we included them in this list.
Carman's have a range of protein granola type bars, all with 10g protein. These bars aren't low carb, but they are lowER carb, so if you have wiggle room in your carbs – you may enjoy these bars!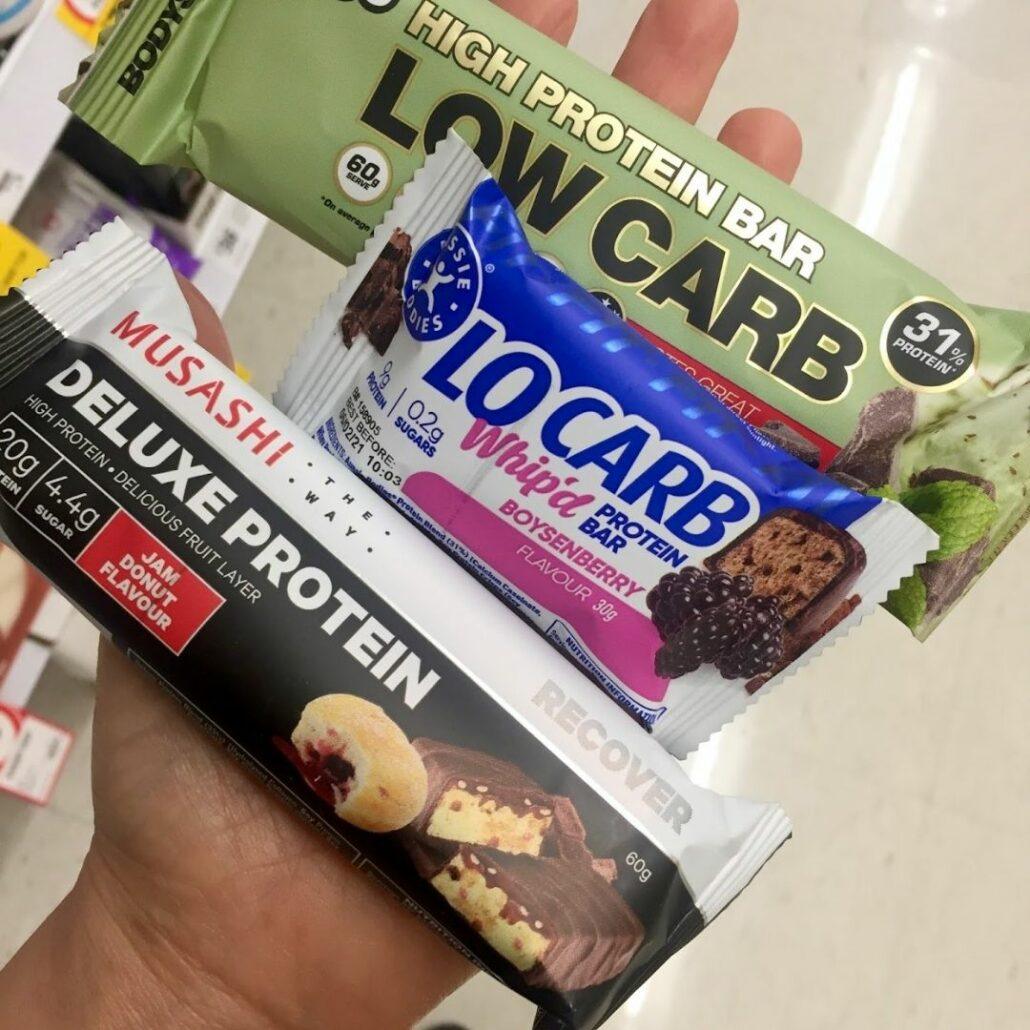 ---

6. Protein Muffins
A little snack with a mighty punch of protein with 10g per muffin!
Very much like our protein cookies, our Protein Muffin Mix is a base mix, which means you can choose your own muffin adventure!
Fruit, Choc Chips, Nuts, Veggies, SF Chocolate or Syrups etc… You can make any flavour you like! That said, the recipe on the back of the pack is delicious! Check out our recipe online.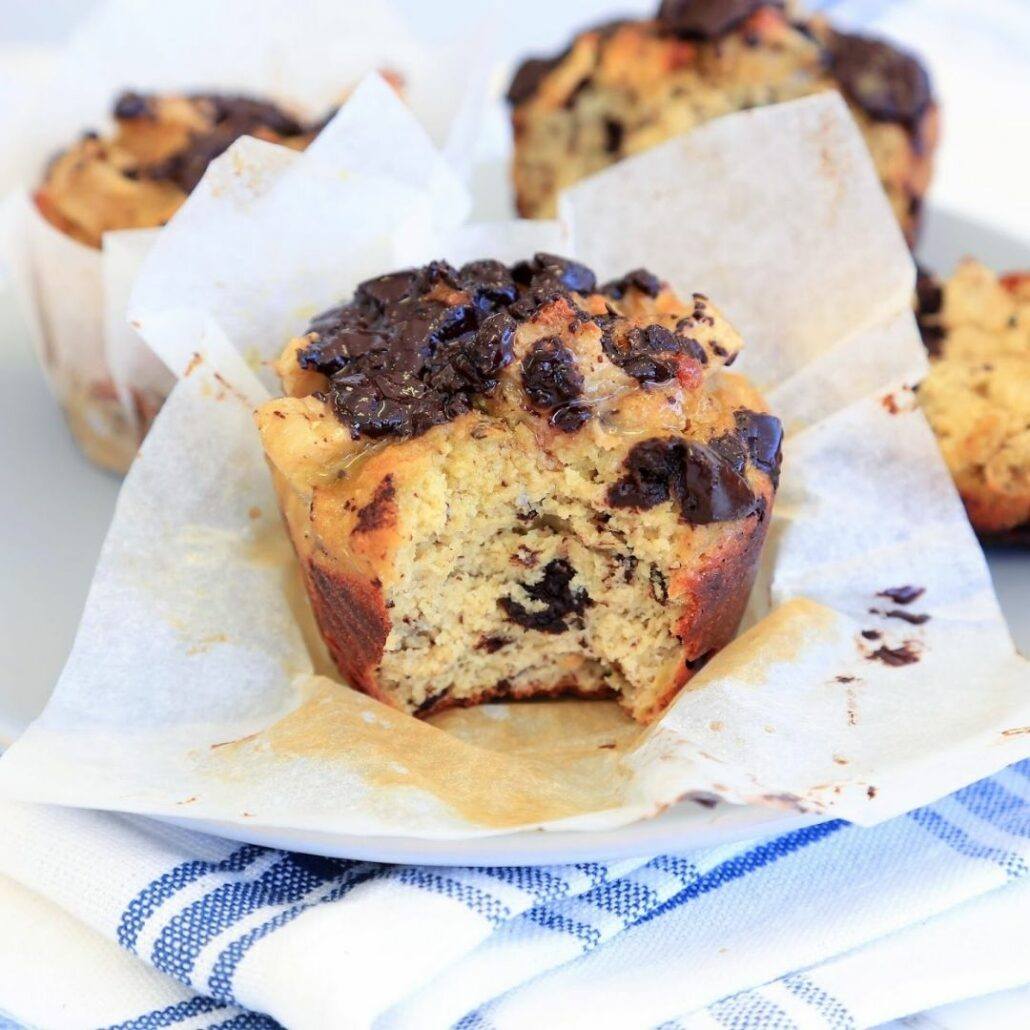 Protein Muffin Mix
AUD

$

 14.00
Enjoy a delicious high protein low carb muffin for a great low carb breakfast or snack. Gluten Free & Vegan Friendly....
---
So there you have it! A quick list of high protein snacks that you can enjoy at your desk or even on the go!
22 Easy Low Carb Snacks
Snacking gets a bit of a bad wrap, especially because we often think ...
VIEW THIS ARTICLE
The Best Low Carb Dips
I don't know about you, but enjoying cheese, crackers and dip on a ...
VIEW THIS ARTICLE
Author Profile
Jo struggled with obesity as a teenager. She decided that she needed to take control of her health, and embarked on a 3.5-year journey to lose 56kg's and get healthy, This involved a combination of cutting out a lot of unhealthy foods, reducing carbs and exercising. Educating herself on the value of nutrient-rich foods was a key factor. Throughout this, Jo became passionate about helping as many people feel as good as they can, so they could enjoy life with those that they love. Joanne started with the business in Customer Service, and due to her passion for Low Carb as well as experience as a Weight Loss Coach – quickly progressed and was promoted to Community Manager.